This post may contains affiliate links for your convenience. If you make a purchase after clicking a link we may earn a small commission but it won't cost you a penny more! Read our full disclosure policy here.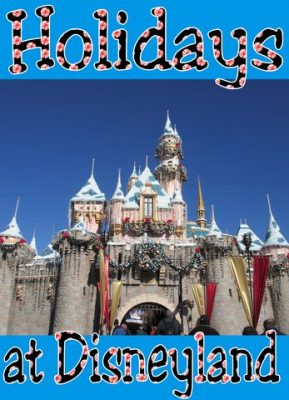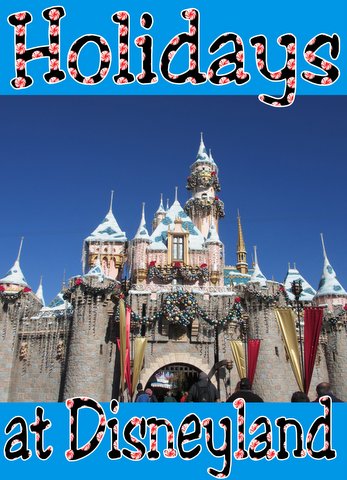 Disneyland dresses up in its holiday finery and prepares to sparkle for the upcoming season. The resort's decorations and ride overlays are widespread and unmatched. I'd wager that Disneyland has even more holiday cheer than Walt Disney World, at least per square foot.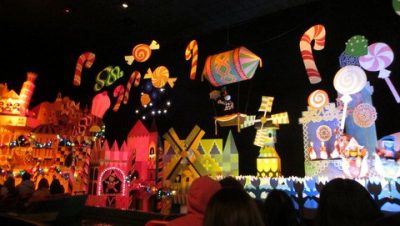 "it's a small world holiday" has been delighting guests for almost 20 years. The year-round music is interwoven with Christmas carols, and the entire ride has added extra cultural decorations, characters, and smells. Thousands of colored lights brighten the exterior facade and topiaries. It's a gorgeous sight at night. I think I like the holiday version even better than the regular ride.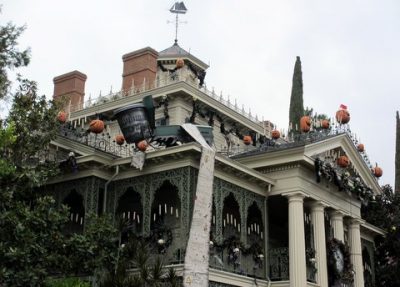 Haunted Mansion Holiday begins before Halloween and runs through the Christmas season, as Jack Skellington turns the manse into his personal interpretation of how to do Christmas. Blacklight makes the decor inside brighter so you can see the extra trimmings. Be sure to watch for Zero, Jack's ghost dog! Because of its popularity, the ride overlay uses FastPass during this season.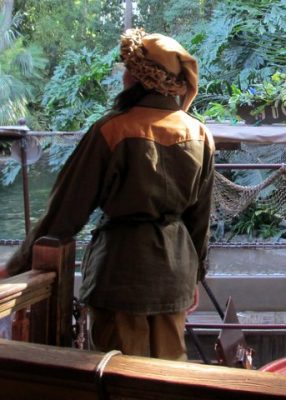 Jungle Cruise skippers in Santa hats!
This is the fourth year for the Jingle Cruise, which runs during the holidays at Disneyland and Walt Disney World. The skippers have tried to make their jungle outpost feel more like home for the holidays. Unfortunately, the animals got a hold of many of the trimmings and made the jungle a holiday hodgepodge. Expect a new set of groan-inducing puns and jokes as you motor your way through the rivers of the world.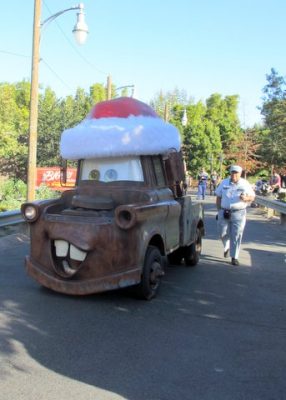 More than Mater will be wearing a Santa hat
The Disney characters will be dressed in their finest Christmas gear, sporting red and green outfits, cozy sweaters, or Santa hats. The big guy, Santa himself, will be taking down wishlists in Critter Country (Disneyland) and on the Redwood Creek Challenge Trail (California Adventure).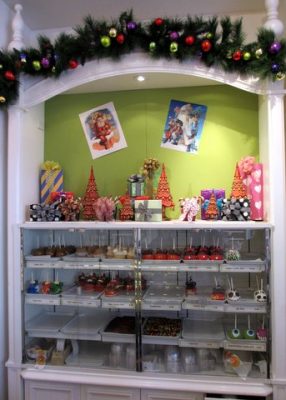 After experiencing all of the holiday attractions, then you'll need something to eat! Expect a plethora of goodies in peppermint, gingerbread, chocolate, and other seasonal flavors. The candy stores and bakeries are brimming with fresh and packaged goods to take home for gifts, or indulge right away if you can't resist. Restaurants will feature seasonal desserts as well, so be sure to save room.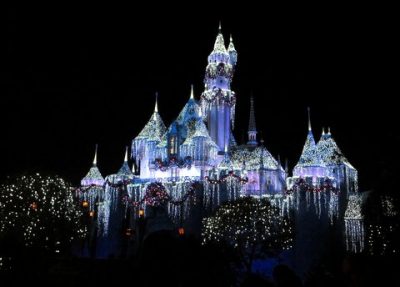 When night falls, the lights go on and Disneyland becomes even more magical. Sleeping Beauty's Winter Castle glows with snow, icicles, and lights. Cars Land comes alive with Christmas bulbs added to the usual neon lights. Buena Vista Street and Main Street remind everyone of the old-fashioned Christmas towns they are based on, with giant Christmas trees and carolers. You'll find little holiday touches in many of the lands, with hundreds of Christmas trees and wreaths around the resort.
Entertainment takes on a decidedly holiday flair this time of year. Returning favorites include the Christmas Fantasy parade and the "Believe … in Holiday Magic" fireworks show. The popular Paint the Night parade from the 60th anniversary celebration will also be coming back for a limited engagement during the Christmas season.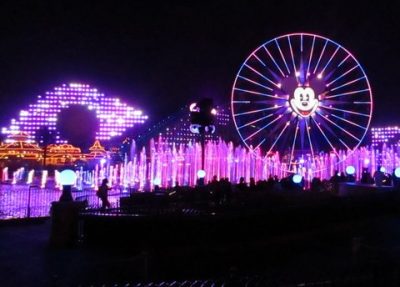 New entertainment for the holidays at Disneyland this year includes an updated "World of Color — Season of Light" shown nightly in Paradise Bay. After the success of last year's Viva Navidad, California Adventure will expand the idea into the rest of the park as a "Festival of Holidays" celebrating a diverse array of cultures with seasonal music and food.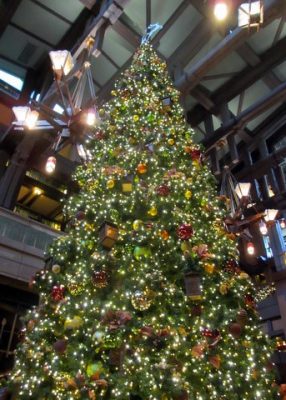 Turning to the resort hotels, Disneyland's flagship Grand Californian has a towering Christmas tree and cozy hearth that make it feel like a winter's day, even when it's 75 degrees outside! The Disneyland Hotel and Paradise Pier Hotel also have their own thematic Christmas decorations. Santa Claus can be found at all three resorts if you know where to look.
Did I leave anything out? Probably — there's far too much to detail! The holidays at Disneyland showcase some of the park's best offerings and seasonal spirit. You'll want to keep an eye on the Disney Parks blog as they unveil more details throughout the season. If you go, be sure to pack your "goodwill toward men," as the crowds can be heavy as Christmas nears.
The seasonal events run through Jan. 8, 2017.
What is your favorite part of the holidays at Disneyland?