This post may contains affiliate links for your convenience. If you make a purchase after clicking a link we may earn a small commission but it won't cost you a penny more! Read our full disclosure policy here.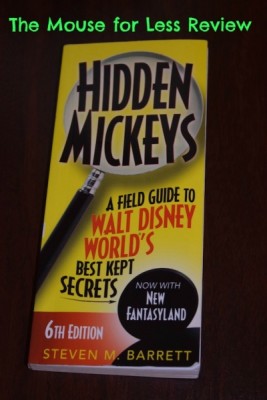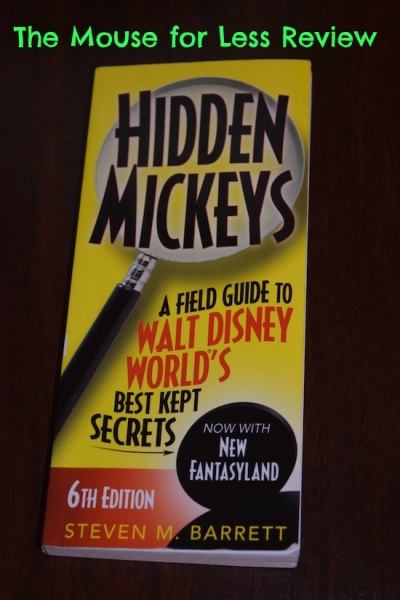 We've all noticed them: strategic collections of circles that may or may not be alluding to a certain beloved mouse. When exploring one of the Disney Parks, it might seem like they are all around you, and that's probably because they are.
In "Hidden Mickeys: A Field Guide to Walt Disney World's Best Kept Secrets," author Steven M. Barrett tries to catalog hidden characters of all varieties, and does so in a fun and interactive way.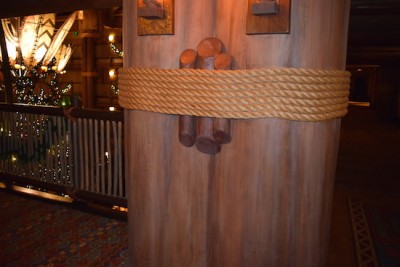 Barrett begins the guide with a chapter explaining the whole idea behind Hidden Mickeys. By his definition, a Hidden Mickey is "a partial or complete image of Mickey Mouse that has been hidden by Disney's Imagineers and artists in the designs of Disney attractions, hotels, restaurants, and other area" (pg.11). This practice is thought to have begun in the late 70's or early 80's when Epcot was being designed but Disney management wanted to restrict characters only to the Magic Kingdom.
While the book and concept refers to Hidden Mickeys specifically, Barrett points out that there are Hidden Minnies, Goofys, Donalds, and even many less common characters (i.e. there is a Hidden Jafar in the gorilla area of the Pangani Forest Exploration Trail at Disney's Animal Kingdom).
As for the Mickey shapes go, there are side profiles, handprints, and other references, but the most common kind of Mickey is the "classic" Mickey, or the three overlapping circles representing Mickey's head. This is, however, also the most controversial, or what Barrett calls the "Gray Zone." Essentially, circles are common and not every collection of three circles can be considered a Hidden Mickey. Moreover, Disney does not have an official list of "Imagineer-Approved" Hidden Mickeys to settle differences of opinion. As such, he outlines his criteria:
Purposeful
Proportionate sizes (head larger than ears)
Round or at least "roundish"
The ears don't touch each other, and the ears are above the head
The head and ears touch or are close to touching
The grouping of circles is exceptional or unique in appearance
The circles are hidden or somewhat hidden and not obviously intended to be part of the décor.
With that in mind, a few examples:
This is on the entrance mural to Living with the Land, it is definitely a Hidden Mickey and included in the book.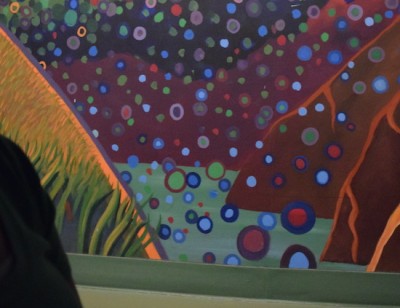 This is a pile of cannonballs from Pirates of the Caribbean. It is just a pile of cannonballs. Although you can take any three of them and really hope it is a Mickey, they are not proportionate or unique.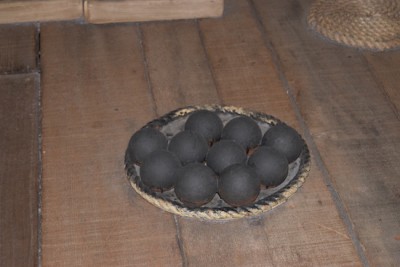 This is a flower arrangement in Epcot – it is definitely a Mickey, but it isn't really hidden.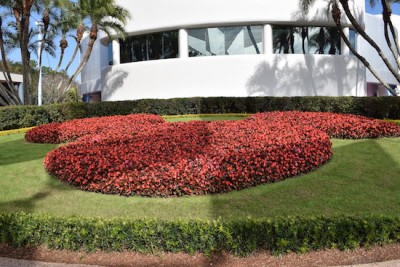 This is Sorcerer Mickey. In the flesh. Also, not a Hidden Mickey.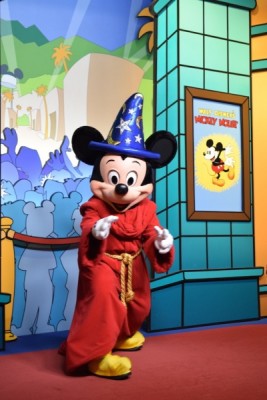 Something important to know and think about for this book is that it is a "field guide," as in you are supposed to bring it with you and follow what it says to help guide you in finding the Mickeys. To find the 1200+ Mickeys in Walt Disney World, Barrett has set up six scavenger hunts, one for each of the four major parks, one for the hotels, and one for everything else. He says he has designed the clues for maximum efficiency, so when you look at what he is asking you to do, it might not make sense on its own as a touring strategy, but in order to see as many Mickeys as possible, it will make sense. Some if this is especially true because of the volume of Hidden Mickeys can be found in standby queues that you cannot see from the Fastpass line.
Finally, each of these scavenger hunts is divided into "clues" and "hints." The hints will tell you essentially exactly where to look while the clues are sometimes a puzzle to solve.
For example, if you are riding Kilamanjaro Safaris, you might see Clue 22: Observe the island in the flamingo pond (pg. 154). If you weren't sure what that meant, you could read Hint 22: In elephant country, and about halfway through the ride, the island in the flamingo pond is shaped like a classic Hidden Mickey. It's to the left of your ride vehicle (pg. 170). When you got there you would see this: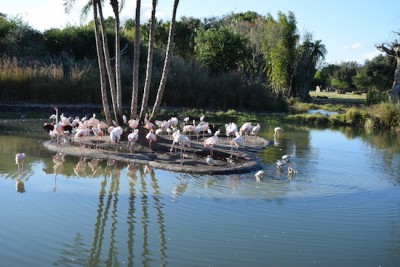 Or if you were starting the Resort Hotel Scavenger Hunt, you might see Clue 2: Find a classic Mickey on a mural between the outer and inner entrance doors to the main lobby (pg. 189). If you were having trouble finding it you could flip to Hint 2: On the right wall mural between the outer and entrance doors to the main lobby, an orange and brown creature sports a classic Mickey in a circle on its mid back (pg. 213). At that point you would see this: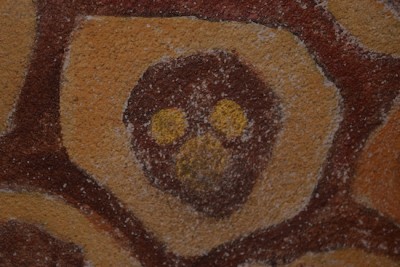 The guide is also set up as a game, with each Hidden Mickey given a point value from 1-5, with one being easy to find and five being more challenging. If you are looking for a way to mix up your vacation, or have competitive pre-teens, playing this game could be a fun and engaging use of time. As I was searching for Mickey's on my last trip, I saw several adults doing the same, but was also struck by the number of middle school-aged boys on a mission with the guide in hand. I think there is great appeal here for boys and girls of all ages, but it might strike a particular nerve with that demographic.
As Barrett warns, Hidden Mickeys are constantly changing, some because of remodels and some because of seasonal attractions. For example, if you visited the Osbourne Lights, you would have seen a ton a small Mickey heads mixed into the display.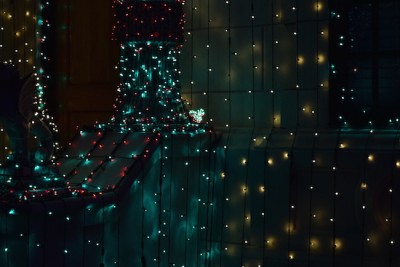 Like wise, at many of the gingerbread houses that are displayed around the holidays, you can find a multitude of Hidden Mickeys, and they are often even listed as ingredients by the display so you know how many to look for. Can you spot one on this carousel horse from the Beach Club?
For these changes and seasonal additions, you can also check out Barrett's website: HiddenMickeyGuy.com.
A word of warning, once you go down the Hidden Mickey path, you will see them everywhere, and this book will not always be able to settle those disputes. For example, Hint 22 for the Animal Kingdom Lodge states " Many small classic Mickey's can be found in the carpet in front of guestrooms" (pg.216). This is most assuredly true – however, how many levels of Hidden Mickeys can you see here: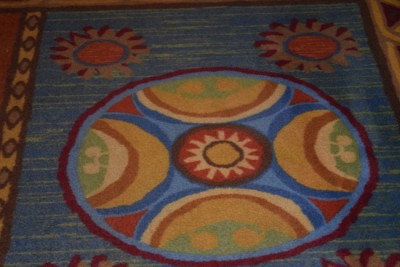 But that is really part of the fun, the Imagineers and other Cast Members really seem to embrace the Hidden Mickey concept (you should look up the very cool Mickey that can be found in the entrance queue to Under the Sea – Journey of the Little Mermaid…but warning, when looking for it in the parks, know that it only appears once a year), and that much attention to theming that many people might not even see is one of the many things that makes Walt Disney World a special place to visit. While I tried to pay attention to all of that before, going on the Hidden Mickey journey has started making me pay even more attention in the parks, because you never know when you will find a Mickey.
Under your feet: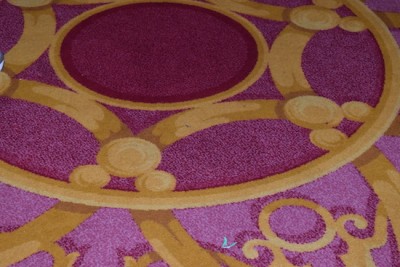 In the chimney: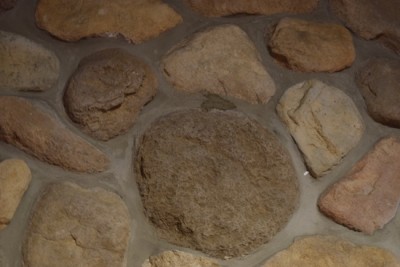 In your restaurant:
In a store: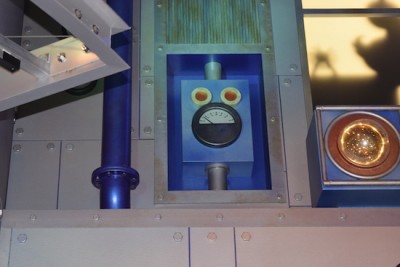 In a water tank: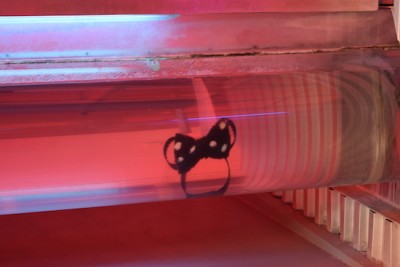 Or on your menu: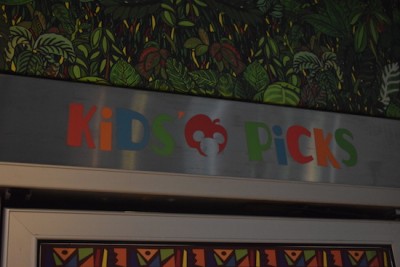 So definitely, check out this book, "Hidden Mickeys: A Field Guide to Walt Disney World's Best Kept Secrets," and let the fun begin.
Which Hidden Mickey is your favorite?
Sponsored Ad:  Would you like to help support The Mouse For Less website in continuing their mission of being THE Disney vacation planning resource?  You can do so by purchasing "Hidden Mickeys" from our affiliate link through Amazon.
Incoming search terms: