This post may contains affiliate links for your convenience. If you make a purchase after clicking a link we may earn a small commission but it won't cost you a penny more! Read our full disclosure policy here.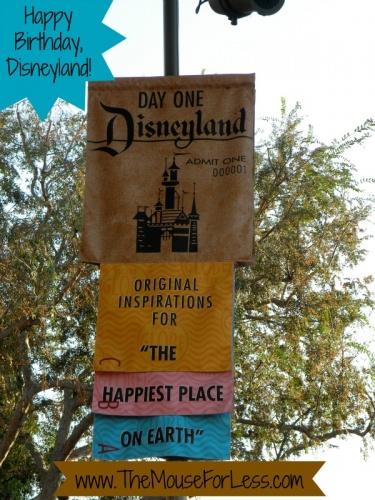 Yesterday was Disneyland's 58th birthday.  While it has been 58 years since Disneyland opened, the park itself really doesn't look or feel that old.  Not only have the attractions been kept up well, but the park has continued to grow and evolve throughout the years.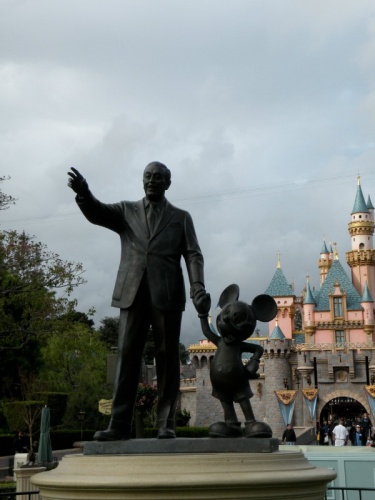 As Walt Disney said, "Disneyland will always be building and growing and adding new things…news ways of having fun, of learning things, and sharing the many exciting adventures which may be experienced here in the company of family and friends."  And this has certainly continued to happen.  Disneyland began with a mere 18 attractions, and today the attractions number 52.  Yes, I just went to the Disneyland website and counted the list under the Attractions, but that doesn't include all the attractions at Disney California Adventure Park.
When I read about all the drama of Disneyland's opening day, I wonder what would have happened if opening day occurred in this age of the Internet.  If you haven't read about the events surrounding opening day, it really is interesting and almost like a comedy of errors.  Only a certain number of people were supposed to come, but almost twice that number came.  Food and drink ran out.  Not all the plumbing worked.  It was so hot that the pavement was soft.  At least one woman, lost her high-heeled shoe in the pavement, and there was a gas leak in Fantasyland.   While several wondered if Disneyland would make it after the events of "Black Sunday", Disneyland was able to address the problems and change opinions to win guests over.  Thankfully, this happened before the age of social media.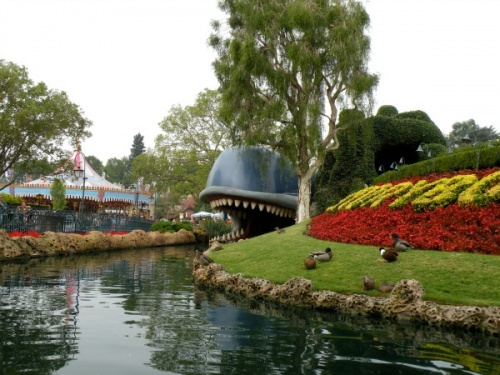 What I really like about Disneyland is that there are so many attractions that were either open on opening day or within the next few years.  My family enjoys riding the older and more unique attractions that really can't be found anywhere else.  We always have to ride the Storybook Land Canal Boats when we go.  Another attraction that really stands out is Peter Pan's Flight.  Think of how popular this attraction still is 58 years later.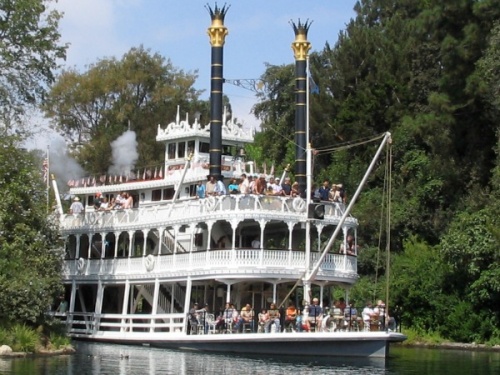 The Mark Twain had its own problems in the few days of operation, but yet, it is still with us and cruising around the Rivers of America.  The first time I took my children to Disneyland, we rode with the pilot.  The kids had a great time steering the Mark Twain, and the view was spectacular!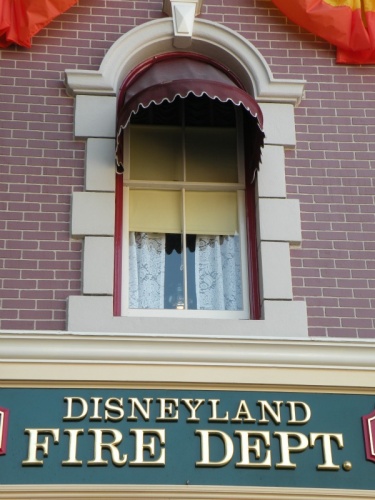 Walt Disney had an apartment over the Disneyland Fire Dept.  What a great place to be able to stay!  To go to sleep with the sounds of Disneyland and wake up to a whole new day at the park.  To this day, the light is lit in the apartment window to signify Walt's spirit in the park.
If you are interested in more information about Disneyland or would like to plan a trip to Disneyland, you can find that at https://www.themouseforless.com/disneyland/.