This post may contains affiliate links for your convenience. If you make a purchase after clicking a link we may earn a small commission but it won't cost you a penny more! Read our full disclosure policy here.
Just a few weeks ago, Downtown Disney officially became Disney Springs. The name isn't the only change happening at Disney Springs! Lots of new restaurants and shops are popping up as well. I was excited to visit and see some of the new additions, mainly Jock Lindsey's Hangar Bar.
Jock Lindsey's Hangar Bar is the perfect place to relax and grab a drink or a snack. Especially if you are a fan of Indiana Jones.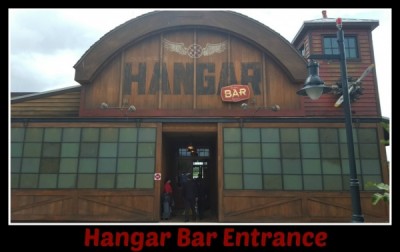 When we walked in, I was surprised that it was a lot smaller than I expected. I had heard there was a lot of seating, but it didn't look like 150 people could fit in there. Then I noticed the very large, outdoor seating area. It is on the water, so there is a very nice view from the outside tables.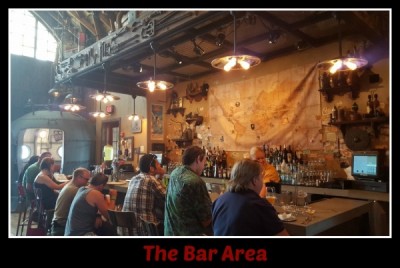 We opted to sit indoors so that we could check out the decor and because it happened to be pouring down rain outside. The seating is covered, but we decided to avoid the temporary monsoon completely and grabbed a table in the back corner.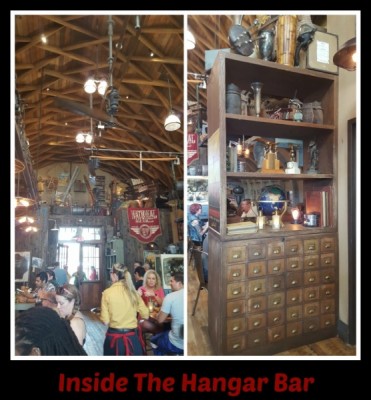 Everything inside goes with the Indiana Jones/airplane theme, including the menu items.  The menu has a variety of drinks and a few food items. We chose our drinks and also ordered pretzels and sliders to snack on.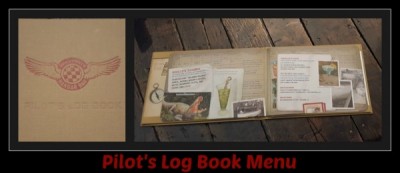 The server brought our drinks first and we were slightly disappointed that the collectible glasses were not yet being offered, but were told that they should be available very soon! In the meantime, I settled for the snake swizzle stick that came with my Reggie's Revenge drink.
The Reggie's Revenge was sweet with a heavy flavor of midori. I liked it, but it was a little bit too sweet for me. The Singapore Sling was tasty and we were glad to see it on the menu since it disappeared from the Epcot Food and Wine Festival a few years ago.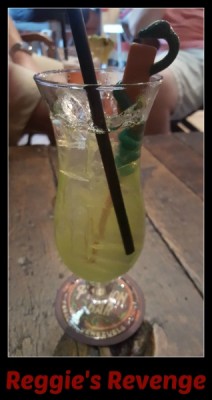 Shortly after our drinks arrived, our server approached our table again and we laughed as she mimicked airplane sounds and "landed" our pretzels on the table.
The pretzels were served on a metal airplane (hence the airplane noises) and came with two dipping sauces. I really enjoyed the beer cheese fondue sauce. The spicy mustard was also good, but a little bit went a long way. Just a small dip was enough spice for me.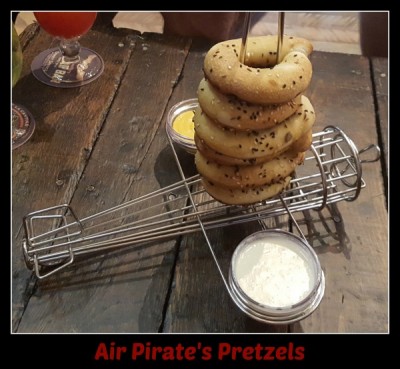 I liked the sliders also, but they were really nothing special or out of the ordinary. They also did not arrive with any sound effects so they weren't as fun as the pretzels!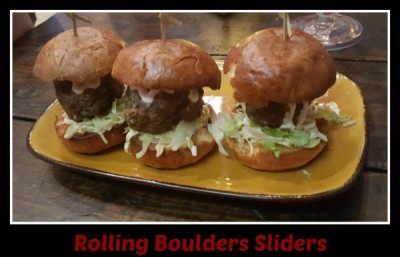 After relaxing for a while, the rain had passed and we were ready to shop and explore Disney Springs. We loved Jock Lindsey's Hangar Bar and will definitely stop in again!
Have you visited Jock Lindsey's Hangar Bar?  What did you think?  Are you excited to try Jock Lindsey's? Let us know in the comments!