This post may contains affiliate links for your convenience. If you make a purchase after clicking a link we may earn a small commission but it won't cost you a penny more! Read our full disclosure policy here.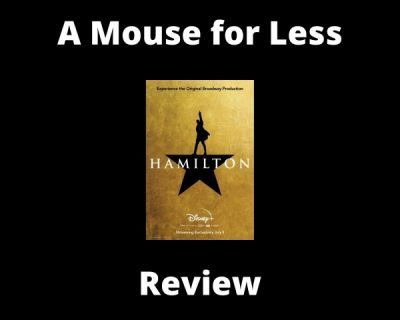 I was very late to the Hamilton party. When all my friends and family were babbling incoherently about listening to the soundtrack on repeat and seeing it multiple times both off-Broadway and on, I smiled politely, making the assumption that it was no doubt an excellent show but that I was definitely not the target audience for a hip-hop opera about one of the founding fathers.

When Disney+ announced that they were going to release a filmed version of the Tony Award winning musical, I knew I wanted to see it, if for no other reason than to know what everyone was talking about. But I went into it with the perception that I probably wouldn't be that into it.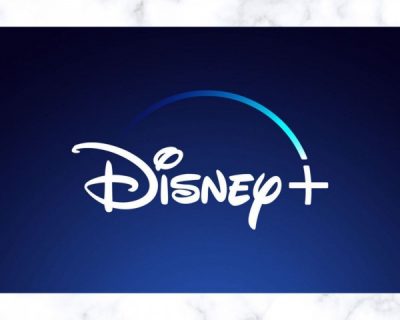 Boy, was I wrong.

Hamilton is a musical that opened on Broadway in August 6th, 2015, and has played to sold out audiences both on Broadway and in touring companies. It tells the story of Alexander Hamilton (Lin-Manuel Miranda, who also wrote and composed the score and produced the film), one of America's founding fathers, through a contemporary musical score.

The Disney+ version features the original cast and was filmed live on Broadway over a few performances in June 2016. There were some additional shots that were filmed without an audience present.

The film is rated PG-13 for some adult situations (a scandal known as the Reynolds Pamphlet) and language. (To keep the film version PG-13, two words have been blanked out, and if you have captioning on, these words are replaced with "****".) Keep this in mind if you are considering watching it with young children. (Editor's Note: The word is uttered once in the production though.)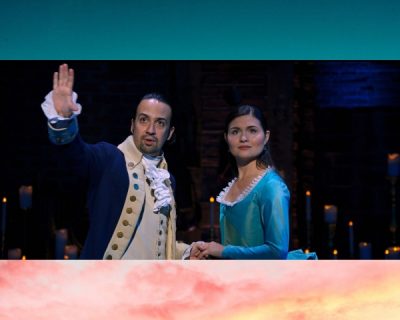 Lin-Manuel Miranda as Alexander Hamilton and Philippa Soo as Eliza
One of the fascinating things about this play is that the casting was done without any consideration to ethnicity. A mixed-race cast portrays historical characters, regardless of that historical character's actual ethnicity.

The music is lively, catchy, and strangely appropriate for the subject matter. Hamilton was known as a prolific writer, so it makes sense that his raps are lightning fast, and that he speaks more words per minute than any other character. I'm pretty sure that the actual cabinet meetings that George Washington (brilliantly sung by Christopher Jackson) attended did not take the form of a rap battle between Thomas Jefferson (Daveed Diggs vaguely resembles Prince in this role) and Hamilton, but it makes the subject matter they discuss very accessible.

The entire cast, including the ensemble, is excellent, but standouts include Philippa Soo as Hamilton's wife Eliza, Renee Elise Goldsberry as his sister-in-law Angelica, and Leslie Odom Jr. as Aaron Burr.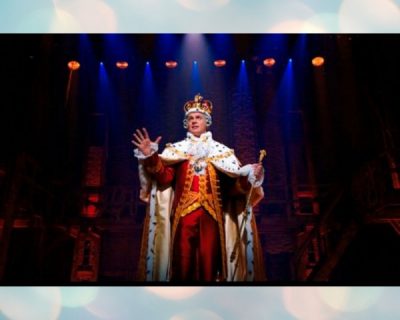 Jonathan Groff as King George III
Disney fans may recognize the voice of Jonathan Groff once he begins singing as King George III, as he also voices Kristoff in both Frozen films. His turn as King George is a scene stealer; his character only appears on stage for about 10 minutes total, but you will never forget his songs.

Included in the Disney+ release is a recorded Zoom chat with the director and eight members of the cast. This short, jokingly referred to as "The Zoom Where it Happens" by the host, is a fascinating look into the history of the show, the experiences of the cast, and the indelible mark the musical has made on the American consciousness.

In closing, do not let any preconceived notions about this musical keep you from seeing it. It's been a long time since I've seen a musical and then woken up three mornings in a row with the music still running through my head. But I can't get the Battle of Yorktown out of my head, and that's a very good thing.


Have you caught Hamilton on Disney+ yet? Or were you able to catch it live? What are your thoughts of the production? Share your thoughts in the comments or on Facebook or Twitter!
Did you like this article? Make sure to share it with your friends! Check below for easy ways to share!  
Want to visit a Disney Destination? Contact The Magic for Less Travel for more information and a free, no-obligation quote.