This post may contains affiliate links for your convenience. If you make a purchase after clicking a link we may earn a small commission but it won't cost you a penny more! Read our full disclosure policy here.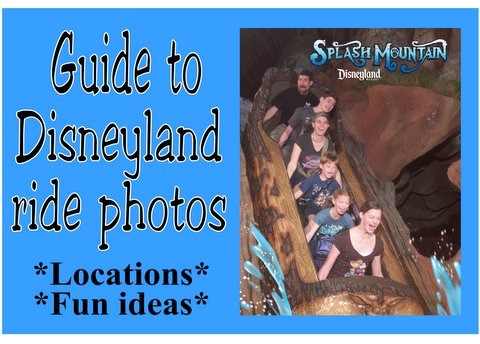 Smile for the camera! At Disneyland, you'll have lots of opportunities to do just that. Along with castle selfies and photos with Disney characters, some of the big attractions at Disneyland will take a photo for you. In this guide, we'll learn about all of the Disneyland ride photos — where to say "cheese," and some fun ideas to pose.
In Disneyland
Splash Mountain wins my vote as "best on-ride photo." It clicks at a very obvious spot, and you are going slow enough to choose your reaction. I have seen some epic photos from this camera! In the photo above, the last boy in the log asks one of the girls to high school prom. She didn't find out until they viewed the ride photo at the end!
Ride photo shows: 6 people
Location: Top of the final hill, just before you plunge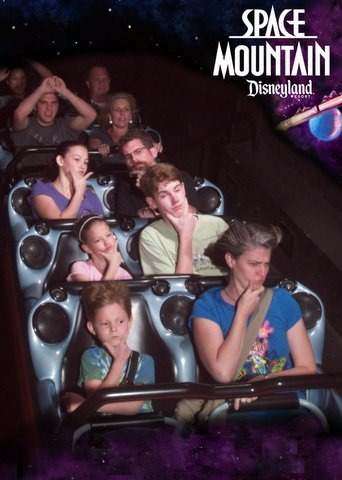 Space Mountain's ride photo shows another place to have some fun. The picture above ranks as one of my all-time favorite ride photos, in part because I wasn't sure we had all done a similar pose until afterward (we had one child dragging his heels on participating before the ride). Sometimes I think the scariest part of Space Mountain is the flash to take the ride photo at the end, after your eyes have adjusted to the near-darkness for several minutes.
Ride photo shows: 6 people
Location: Near the end of the ride, after several right turns in a row, watch for the left turn — it's right afterward
In California Adventure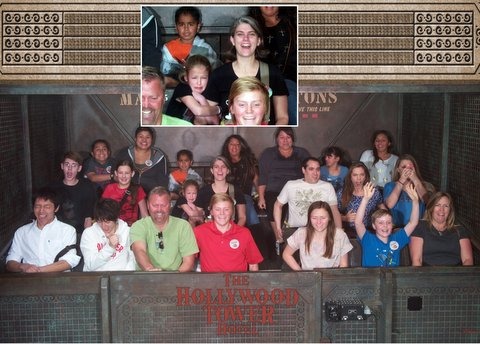 Guardians of the Galaxy — Mission: Breakout (formerly Tower of Terror) is the biggest ride photo in any park. The whole elevator gets photographed together. If you want to be sure you won't be hidden behind any raised hands or other tomfoolery, request to sit in the front row. The zoom-in on the photo above shows one of our children's reactions to all of the drops. This is another photo that repeat riders like to have some fun with.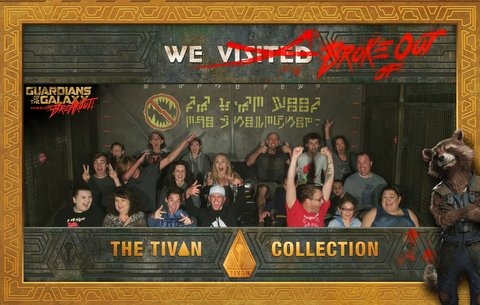 Ride photo shows: 21 people
Location: When the elevator doors open to look over the park, just before it drops again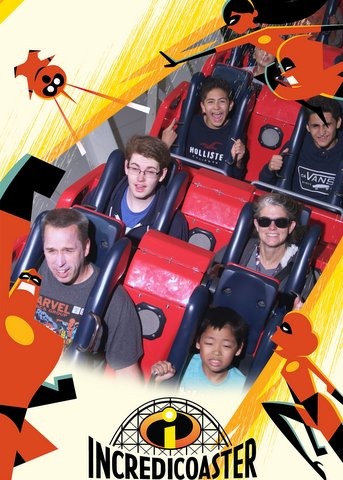 Incredicoaster (formerly California Screamin') takes your photo at high speed, giving you only a split-second to react to the ride photo. (I think a photo of my face during the accelerated launch would be cool … but probably hard to capture.)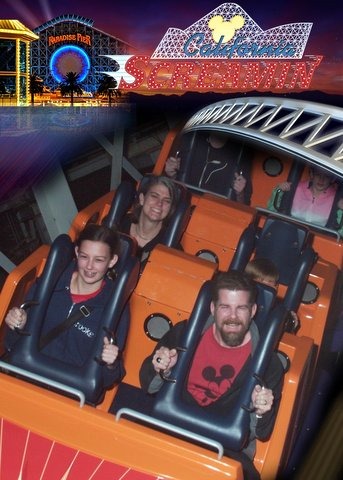 Look closely at the photo above. One of the rear seats appears at first glance to be unoccupied. But you can see a small head barely visible. Kids who just meet the height requirement may not be easily seen unless they are positioned in the front of the car. If you have a choice, try to put smaller riders in an odd-numbered row if you want to see their face.
Ride photo shows: 4 people
Location: Near the end, at the bottom of a left turn on the outer edge of the coaster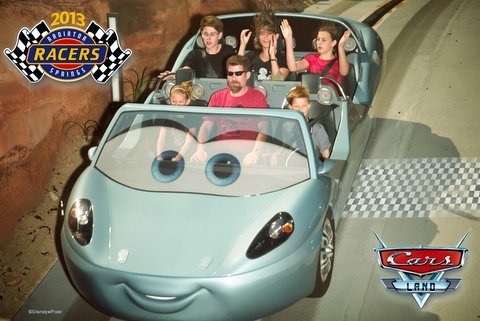 Radiator Springs Racers is the one ride photo I have not mastered. I could show you an entire gallery of my chin-length hair going all Medusa in every snapshot. And I have had a low rate of success positioning smaller riders so their faces aren't cut off by the windshield (front seat) or other passengers' head or hands (back seat). Oh well, I guess I'll just have to keep riding!
Ride photo shows: 6 people
Location: On the last long straightaway near the end of the ride
Bonus photo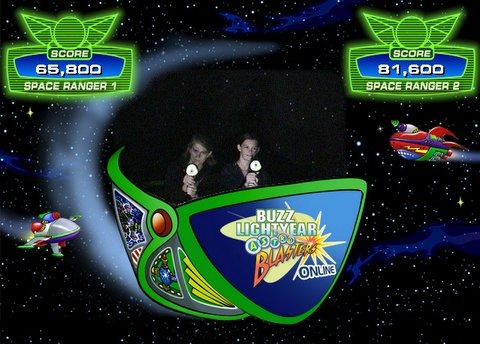 Buzz Lightyear Astro Blasters has a ride photo as well, but it isn't tied into the same photo system, and it doesn't always work. If operational, you stop at a computer kiosk after the ride and email it to yourself. It's a lower-quality photo taken in a dark room, while you are distracted shooting at targets. But it is proof of a great score!
Ride photo shows: 2 people
Location: In the big room battling the giant Zurg
General tips:
It's easier to do a pose on a repeat ride, once everyone knows where the picture will be taken
Position smaller riders in the front
Your raised hands may block other guests' faces
Don't do anything stupid or Cast Members will delete the ride photo
Stop at the ride exit and take down the photo's number, then add the number into your Disneyland app when you pause later
Photos are an included part of MaxPass if your purchase it
Disneyland won't stop you from taking pictures of the screens showing your Disneyland ride photos, unlike some theme parks
What are your best tips for capturing great Disneyland ride photos? Let us know your thoughts in the comments, or on Facebook or Twitter!
Did you like this article? Make sure to share it with your friends! Check below for easy ways to share!
Want to visit the Disneyland Resort? Contact The Magic for Less Travel for more information and a free, no-obligation quote.

Incoming search terms:
https://www themouseforless com/blog_world/guide-disneyland-ride-photos/
what disneyland rides take your picture
disneyland rides that take photos
disneyland rides that takes pictures
disneyland rides with a photo
which disneyland rides take your picture
https://www themouseforless com/blog_world/guide-disneyland-ride-photos/#:~:text=Incredicoaster (formerly California Screamin) react to the ride photo
on ride cameras on disney california adventure
on ride photo locations disneyland
ride photos from disneyland