This post may contains affiliate links for your convenience. If you make a purchase after clicking a link we may earn a small commission but it won't cost you a penny more! Read our full disclosure policy here.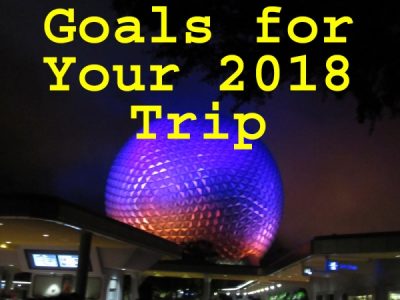 If you are heading to Walt Disney World in 2018, take time to set some goals for your trip. Unique activities or challenges to complete to make your vacation even more fun.  Here are some ideas that might help you get these goals going.
4 Parks 1 Day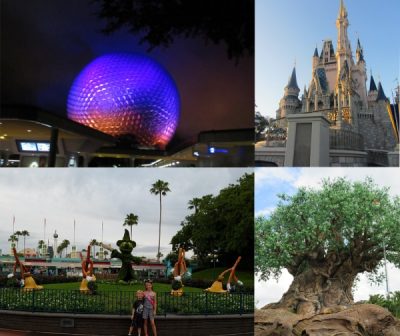 One challenge many people try to take on while in Disney is to hit all four parks in one day.  There are different ways to do this challenge.   Some try to ride something in each park.  Others grab a snack at each park while some just grab a photo.  No matter what you choose this is a fun goal to have.
Hidden Mickeys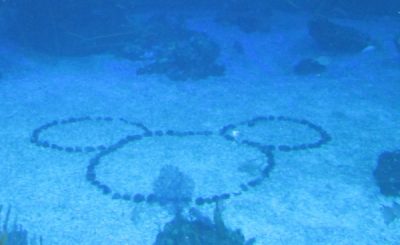 Hidden Mickey in The Seas
Another fun goal is to try to find Hidden Mickeys.  Throughout Walt Disney World property there are Mickeys hidden strategically placed.  You can purchase books to help you find these Mickeys, but you can also have fun just trying to look on your own.  They are on rides, in ride queues, at restaurants, in the flowers, on the sidewalks and almost everywhere you could think of.  This is a great way to keep kids entertained in line as well.  Take pictures of them to keep track.
World Showcase
Take Pictures at Each Land
World Showcase is a great place to set some goals for a trip.  Depending on your traveling party there are numerous different challenges you can take on.  If you are traveling with kids, try to hit the Kidcot spots at the different countries.  These spots offer different activities for kids to complete.  Think about trying to catch entertainment in each country or grab something unique to eat.  If you are more adventurous, there is always trying a drink at each country. Make sure you do this carefully and throughout the whole day.  World Showcase offers some great opportunities to set some goals for first time travelers or those that visit more often.
Photo Challenge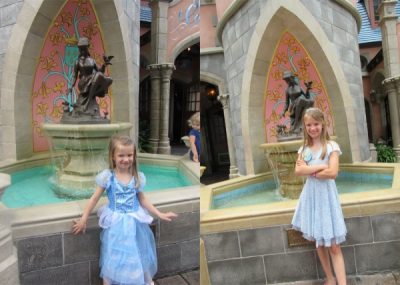 Try to take pictures at specific icons
Another fun challenge for your Walt Disney World vacation is to do a photo challenge.  There are many different ways you can do this.  Try taking pictures with Cast Members at different attractions or with a Cast Member from each country in the World Showcase.  You can try to take pictures with different Mickey ears or different character hats.  Take pictures with the signs for each ride you go on throughout the trip.  This not only is fun, but it also becomes a great souvenir when you get back home.  There are so many different photo goals you could set for your trip.  Get your kids involved as well as it makes a great family experience.
FastPass+ Challenge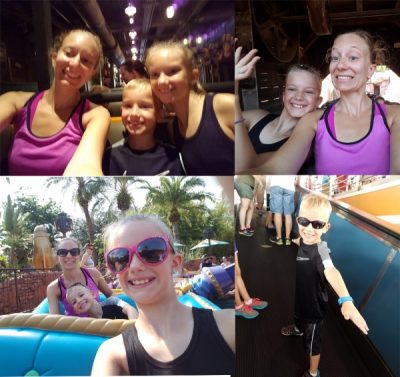 Hit up those fastPass+
With the rolling FastPasses, a fun challenge is to try to see how many different FastPasses you can use in a day.  After using your original three, try to see how many different rides you can hit up using the FastPass+ system.  A few tips if you want to try this challenge, remember you can start booking additional FastPasses as soon as you touch the second touch point.  This means you can start booking the next FastPass as you wait in the line for the current ride.  This is a great way to utilize time.  Remember, you can search by times which for this challenge is extremely effective as you can just choose the next available ride.  It also would be good to try this challenge in Magic Kingdom as there are overall more rides that offer FastPass+ making it easier grab them throughout the day.
Try something new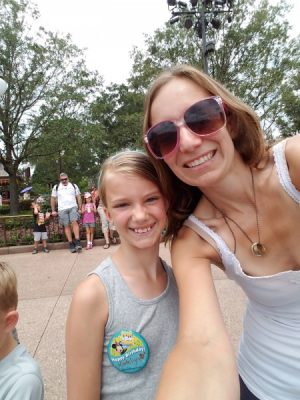 Dancing to Move It! Shake It!
The best goal to set when heading to Walt Disney World is to try something new.  Even if it is your first time and everything is new, try something you didn't plan on doing.  Meet a princess, experience a show, participate in a show, try a less popular attraction, hang-out at the resort.  These are all great experiences that you can set a goal to enjoy on your Walt Disney World vacation.
Setting goals for your Walt Disney World trip is a great way to keep the trip fun and exciting.  It is also a fun way to see different parts of the resort that you might not typically see.  What 2018 goals do you have for your Walt Disney World trip? Share them in the comments.
Did you like this article? Make sure to share it with your friends! Check below for easy ways to share!
Incoming search terms:
https://www themouseforless com/blog_world/goals-2018-walt-disney-world-trip/
WDW GOALS