This post may contains affiliate links for your convenience. If you make a purchase after clicking a link we may earn a small commission but it won't cost you a penny more! Read our full disclosure policy here.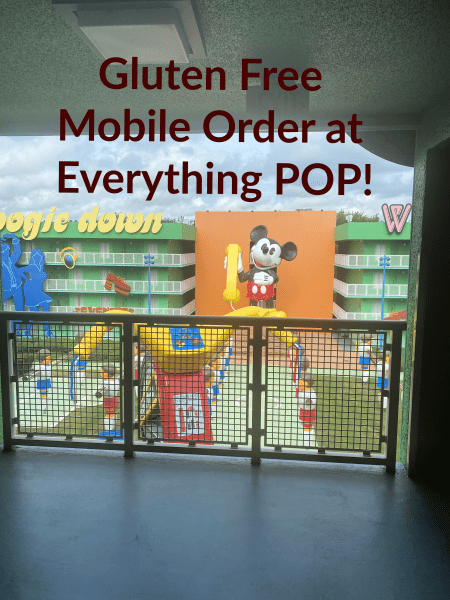 Let's face it, eating out is not the same as it was at the beginning of this year. Now the simple things we all took for granted like walking into a restaurant, looking over a menu and then making a decision is more complicated. We have to wear masks, we have to stay socially distanced and in most cases we need to get our food and get out! I totally love the idea of mobile order and I think Walt Disney World has done a fabulous job of doing everything they can to keep guests safe during a pandemic. Let's see how my experience to Gluten Free Mobile Order at Everything POP! went!
I was able to score some good dining reservations but certainly not for every meal. As a person with gluten allergy I get very ill from even a tiny amount. I usually don't do mobile ordering for full meals because I can't ask a chef questions personally. I knew that this trip would be different because of the precautions due to Covid-19 and I would likely have to give it a shot. When you have a food allergy, with or without a pandemic going on, it's still a risk to mobile order. If your food allergy or restriction is life threatening or you get sick enough to ruin a vacation by eating the wrong thing, you have to be very careful in a situation where you cannot talk to a human about the food and how its prepared. It turned out to be very easy! I ended up using it at Everything POP! several times. One visit we ordered beverages only. The next morning we ordered breakfast and on our last evening there we ordered dinner.
To proceed with your gluten free mobile order at Everything POP! you first bring up the My Disney Experience Application on your phone. Then you choose a window of time when you want your order prepared. They put an easy to follow menu out there and you choose the items you want. Next you pay for it. At this point they were not accepting any discounts on the food. I used Apple Pay on my phone so that made it even easier. Then you click another button to tell them your ready for your food to be prepared, indicating you are close by. Once the order was prepared you received a message via the app to go to the food court and pick up your order.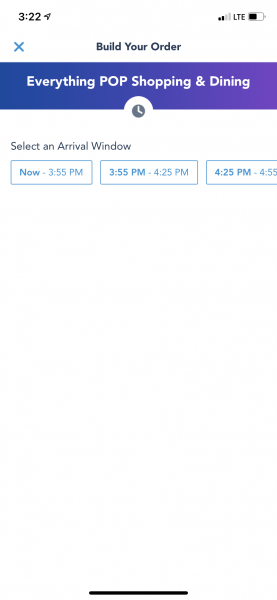 The first order where I simply ordered some beer and wine, it was no problem. The next day I ordered breakfast and could select just eggs, potatoes (they have a dedicated fryer- I remembered this from last trip, although I should really ask each time to be safe) and bacon. I ordered this directly off the menu and took the risk that there would not be any bread or biscuit in with the food. There was no notes or open text areas in the app that I could add any queries or instructions.  My husband would eat anything I ordered, if I got nervous upon seeing it. It turned out fine. We picked up our breakfast, went into the food court to get condiments, my coffee filled and went back to our room to enjoy.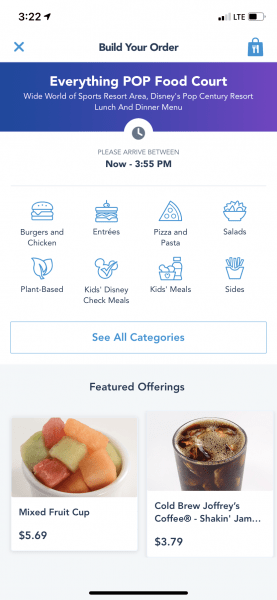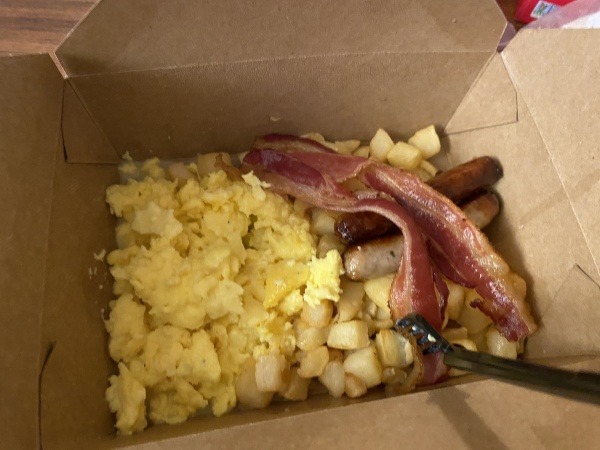 A couple of days later we decided to grab dinner there. That was not as easy as a process. I went into the menu on the app and since there was nothing  marked gluten free on the menu, I didn't know how I could get a burger or a chicken sandwich made on a gluten free bun. There was no way in the app to order it this way. I considered a salad, but it mentioned croutons. I did not know if they were in a packet on the side or not. If they are in the salad, I cannot eat the salad because even a crumb or two left behind can make me ill. Finally, I scrolled down and saw the following message: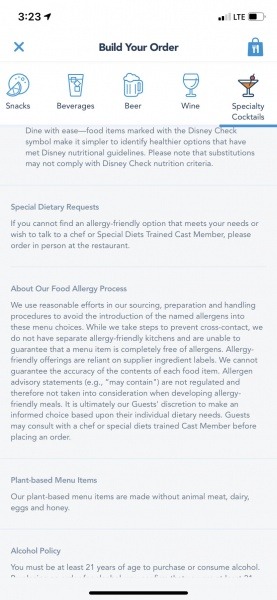 So, I placed the order for my husband's meal online, then we went to Cast Member who is waiting at the entrance of Everything POP! and asked her who to speak to. She directed me into the food court where another Cast Member told me they would get a chef. It did take around 10 minutes for the Chef to come out, which was a bit annoying since there was not another soul in there. But eventually a chef came out and took my food order, discussed my dietary need and prepared my food. In the meantime my husband's food was long ready and sort of sitting there getting cold. I should've waited to order his food until I placed my own order. Now I know! When I did receive my food, it was hot and delicious. I simply ordered a chicken sandwich on a gluten free bun.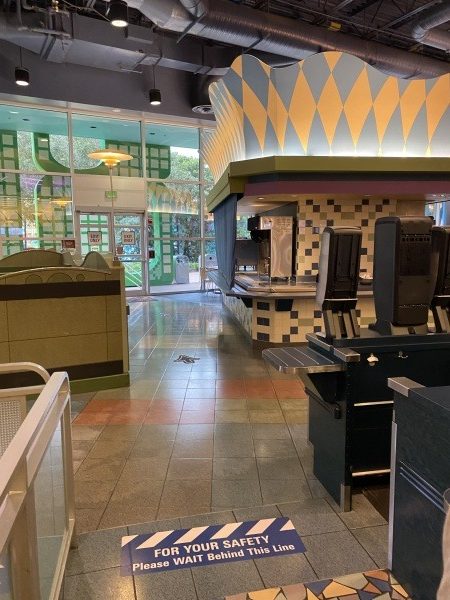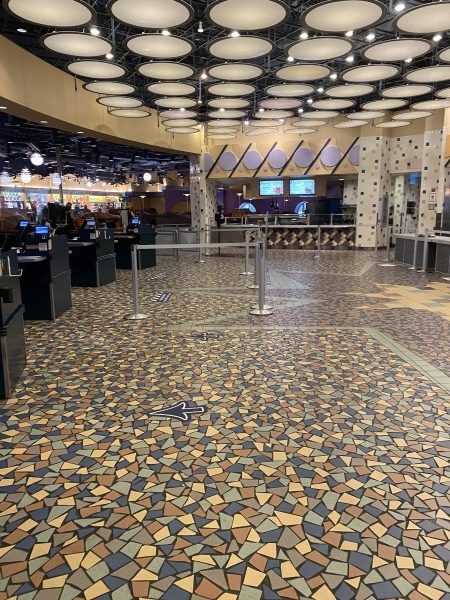 Overall, it was a good experience attempting to do a gluten free Mobile Order at Everything POP!. I appreciated that Disney still took care of my dietary needs, even under these odd circumstances. I would time things a bit bit better next time to coordinate "normal" food with gluten free food, but otherwise, I was able to get safe food and enjoy the rest of the trip!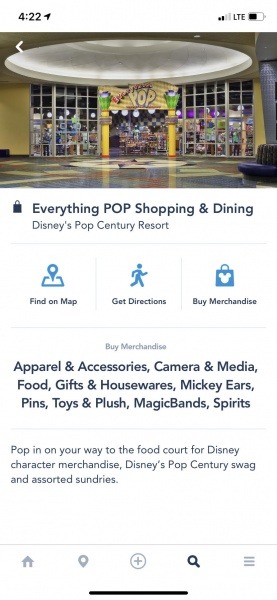 Have you dined at Walt Disney World with a food allergy since the pandemic occurred and they started using just mobile ordering at quick service restaurants? Share your experience with us in the comments or on Facebook or Twitter!
Did you like this article? Make sure to share it with your friends! Check below for easy ways to share!  
Want to visit a Disney Destination? Contact The Magic for Less Travel for more information and a free, no-obligation quote.

Incoming search terms:
https://www themouseforless com/blog_world/gluten-free-mobile-order-at-everything-pop/
pop century gluten free menu