This post may contains affiliate links for your convenience. If you make a purchase after clicking a link we may earn a small commission but it won't cost you a penny more! Read our full disclosure policy here.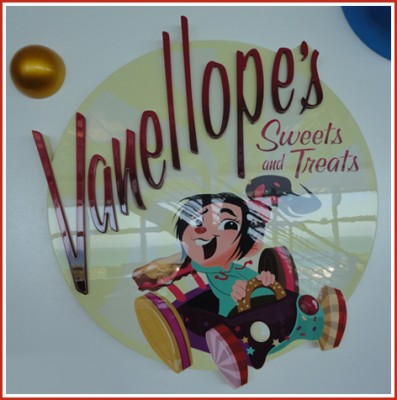 Although there are a multitude of delicious culinary options aboard the Disney Dream, you won't want to overlook this newest sugary addition to the line up! Vanellope's Sweets and Treats is a delightful little gem of a shop, tucked into the former Arr-cade spot – deck 11, starboard side aft – right next to the Cabana's buffet.
As you walk through the door, you will be transported into the whimsical, candy colored fantasy world of the 'Sugar Rush' arcade game from the animated movie "Wreck-It-Ralph." Tucked behind the counter, Vanellope Von Schweetz, hangs upside down from a candy cane – just as you may remember meeting her for the first time in the movie! A life sized King Candy is also present, standing on his podium waving a checkered flag to begin the race, and a colorful replica of Vanellope's go-kart sits against a 'Sugar Rush" mural wall, making the perfect spot for a family photo op!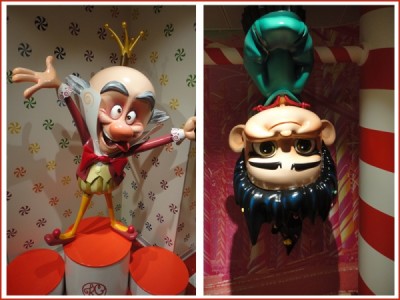 Other than the décor, one of the first things you will notice as you step into the shop, is the delicious aroma of freshly made waffle cones and the other sweet selections displayed in the cases. In the mood for a cool treat? Vanellope's Sweet and Treats offers hand dipped ice cream and sorbet in 16 flavors as well as gelato in 20 flavors.  There is also a toppings bar with a large selection of candies, sprinkles, sauces and fruit toppings to add to your frozen creation.  How will you ever choose?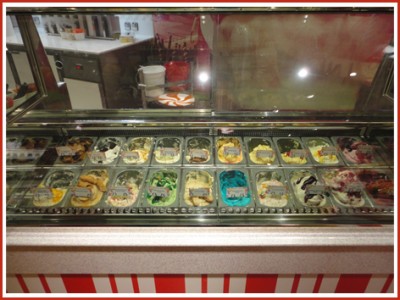 If you are unable to limit your selection to just one flavor of ice cream, you may want to consider Vanellope Von Schweetz's Go-Kart Sundae. This decadent delight features three ice cream selections, up to five toppings, whipped cream, and it's topped off with chocolate wafers! The very best thing about this sundae creation is that it is served in a souvenir Vanellope's Go-Kart that you can take home with you!

If ice cream or gelato isn't what you are after, there is an extensive display case, filled with many sugary confections to choose from, including cupcakes, character apples, dessert bars, cookie pops, truffles and many other delicious treats!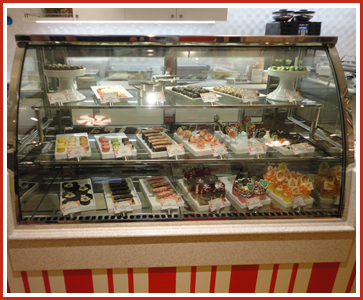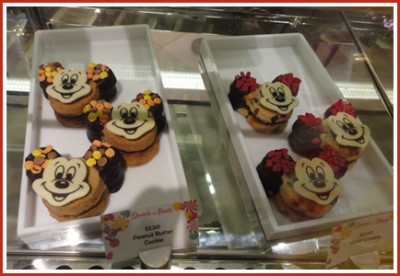 Delicious desserts, ALMOST to cute to eat!
Maybe you are just looking for a sweet reminder of your wonderful Disney cruise? The shop also offers a large selection of bulk and packaged candy and snacks for purchase that you can enjoy right away or pack in your bag for the trip home! Make sure you check out the giant gumball machines though. You may be lucky enough to spot 'Sour Bill' as he rises from the candy!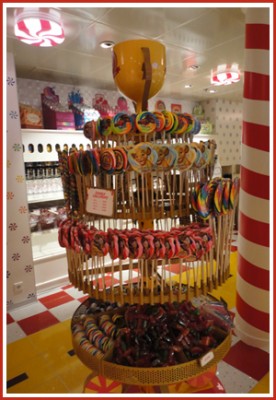 So if you are looking for a delectable treat to satisfy your sweet tooth or a special gift to take home to family and friends, race on over to Vanellope's Sweets and Treats and get your "Sugar Rush" on!
Incoming search terms:
https://www themouseforless com/blog_world/get-sugar-rush-vanellopes-sweets-treats/