This post may contains affiliate links for your convenience. If you make a purchase after clicking a link we may earn a small commission but it won't cost you a penny more! Read our full disclosure policy here.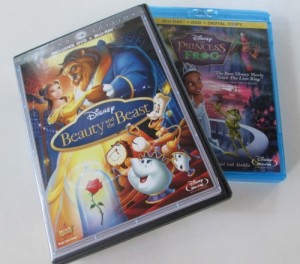 Our much anticipated Walt Disney World trip is only one month away!  That means we're doing some of our last minute planning and preparing.  To me, the anticipation of a Disney vacation is half the fun!  Here are some of the things we do to get ready to visit Mickey.
Review Advanced Dining Reservations—We made our dining reservations months ago, but I like to review them to see if we want to make last minute changes.  We did decide to cancel a Rose and Crown lunch for a Boma dinner, so this review of dining reservations was handy for us!
Gear up—I have what we call The Disney Pile, and as our trip gets closer that Disney Pile grows larger!  When I'm out shopping, I'll stock up on small items we need for the trip, such as travel sized laundry detergent, antibacterial hand wipes, etc. and will put those items in The Disney Pile to pack later.
Packing—We don't pack until the day before we leave, but I make sure to review my packing list about a month in advance of the trip to be sure we have everything we need on hand.
Cell phone prep—I enter important phone numbers into my cell phone.  These numbers include our resort's phone number, our airline's phone number, and our travel agency's phone number as well as the numbers for Centra Care, Mears Transportation, and  Garden Grocer.
Grocery check—We have our grocery delivery ready to go with Garden Grocer, but I double-check our list to make sure we have everything we need.  If not, I'll add additional items now.
Get in shape—Families can walk a lot of miles each day in the parks.  I like to get our family walking regularly at home well before a trip starts.   If we can knock off an easy few miles per day at home, we'll be going strong in the parks!
Enjoy some movies!—We watch movies that tie into our trip before we leave.  For our upcoming trip, we will be dining at Be Our Guest and staying at Port Orleans French Quarter.  This means we will watch Beauty and the Beast and The Princess and the Frog soon.  That way, the details of the movies are fresh in our minds when we're experiencing the wonderful themes in the parks and resorts!
Dive into a little learning—We homeschool, so we look for educational opportunities everywhere.  Before a trip, we'll review some of the facts about the cultures in the World Showcase and maybe even learn a few words in a foreign language so we can say, "Hello!" to cast members in Chinese or German!
The above will keep me happily busy getting ready for our Disney vacation while dreaming of all of the fun we are going to have!  Gearing up for a vacation is part of the journey, and we plan to enjoy every step along the way!