This post may contains affiliate links for your convenience. If you make a purchase after clicking a link we may earn a small commission but it won't cost you a penny more! Read our full disclosure policy here.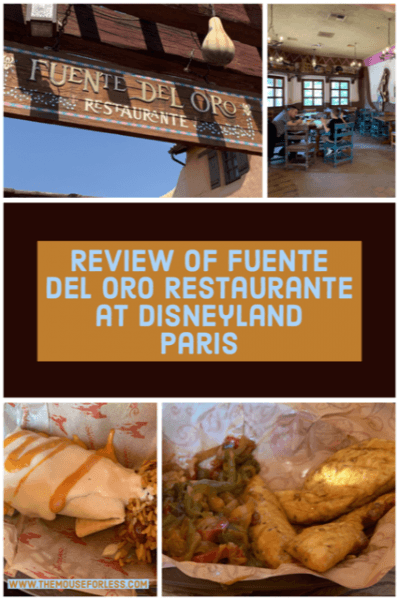 On my recent trip to Disneyland Paris, my husband and I decided that we were hungry for Mexican dishes, when we smelled what was coming out of the counter service location, Fuente Del Oro Restaurante. The restaurant itself certainly seemed to have promise, based on the way our olfactory senses were working. So, we got in line. And we wait…..and we waited….and we waited….while I didn't time it, I am 100% positive that it took us a half hour until we were up to the counter to order.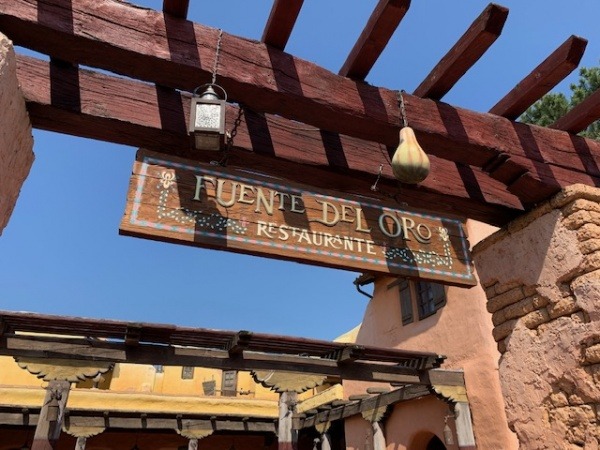 Part of the problem is something I noticed overall at Disneyland Paris. I didn't feel as though they utilized the tricks that had been used at Walt Disney World where there would be a cashier that you ordered at and Guests can choose to order on either side and then you would walk up to the window and collect your food. Instead, here, everything was all done at once. So, you placed your order and picked up your food at the same window. And there were only about 4-5 Cast Members working. (As you can see…the line never once died down while we visited.)
The restaurant, which was found in Fronterland, was themed exactly like one would expect. There was also a section for those who wanted to eat outside, however it was a bit chilly, so we chose to sit indoors.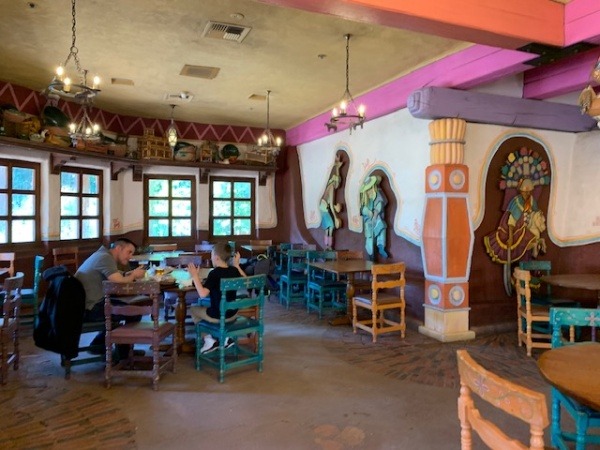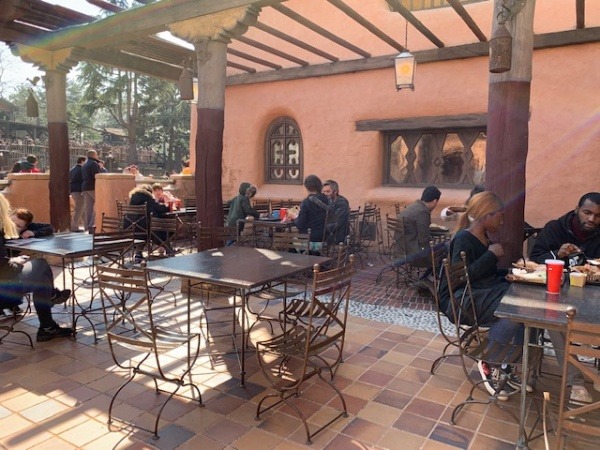 Once we got our food though, things turned around a bit.
Brian ordered a beef burrito, which was served with rice. This was good, but I was happy to have ordered what I did.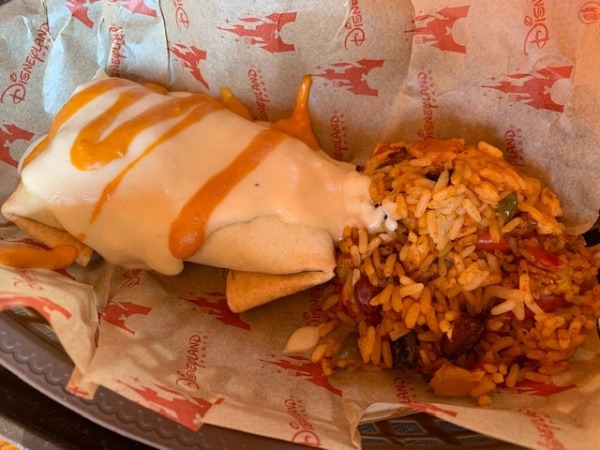 Myself, I got the chicken fajtas, which were served with three naked chicken tenders tossed in a sauce. There were tortillas on the side, veggies for the fajitas and rice as a side. (Though I put my rice in the fajita.) I thought this was pretty good. They had a nice flavor to them and it was a solid size for the money, and was enjoyable overall.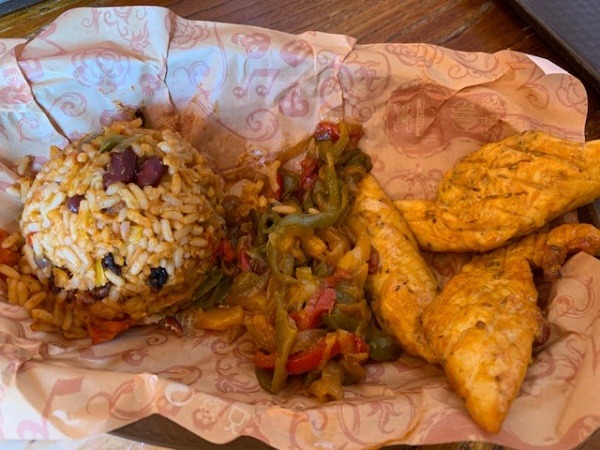 We also chose to enjoy an order of mozzarella sticks…because nothing says Mexican restaurant like mozzarella sticks. And while they were clearly out of a box and just heated, they hit the spot and were exactly what we were looking for.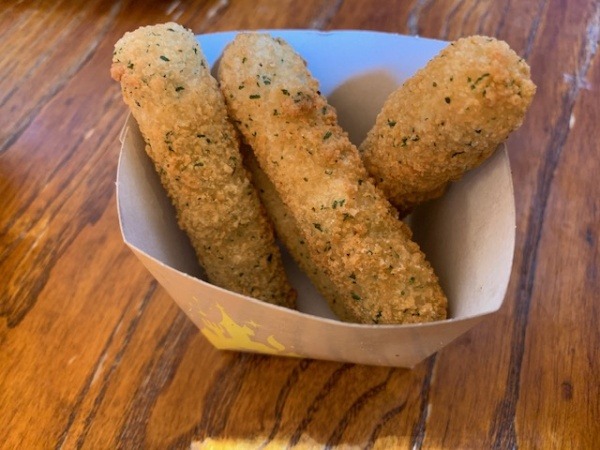 Overall, though, if returning to Disneyland Paris, I don't know if I'd return to Fuente Del Oro Restaurante. While I thought the food was good, the lines were ridiculous and the restaurant is not good enjoy to warrant waiting a half hour (at minimum) for food again. (Oh and I want to stress that we did not go at a peak time for dining….we ate at like 2:00 p.m.). If I see that the wait is short, I may consider it again, but if I see it look like it does in the picture above, I would choose to maybe dine somewhere else.
Have you tried Fuente Del Oro Restaurante? Let us know what you think in the comments below or on Facebook or Twitter!
Did you like this article? Make sure to share it with your friends! Check below for easy ways to share!
Want to visit the Walt Disney World Resort? Contact The Magic for Less Travel for more information and a free, no-obligation quote.
Incoming search terms:
BRIAN FUENTE DBA NONE website
https://www themouseforless com/blog_world/fuente-del-oro-restaurant-disneyland-paris/