This post may contains affiliate links for your convenience. If you make a purchase after clicking a link we may earn a small commission but it won't cost you a penny more! Read our full disclosure policy here.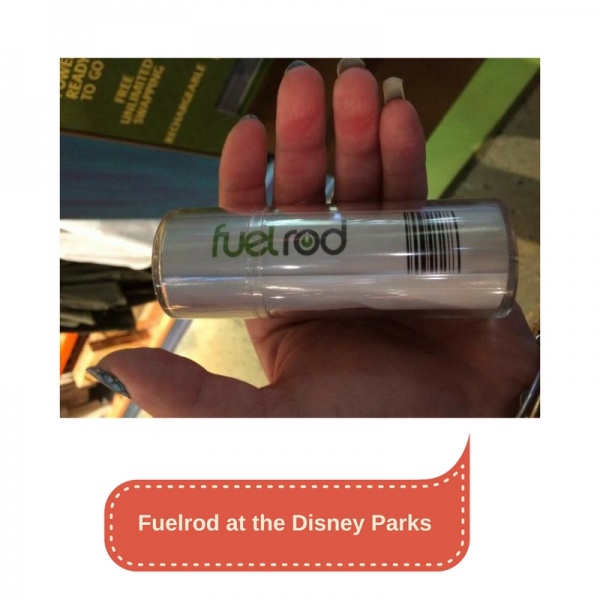 When Disney announced it would be adding FuelRod chargers to its parks, I was pretty excited. Since I use my phone for so many things throughout a day in the Disney parks, keeping the battery charged was a concern. On prior trips, I found myself searching for outlets. If I could find one, it slowed down my touring while I waited for my battery to recharge. I had looked into buying a recharging unit, but it would have only been good for one refresh of my battery, unless I wanted to carry around multiple units.
FuelRod is a great solution for all of these issues. FuelRod allows you to purchase one rechargeable battery for your phone, which can be swapped out for fresh/full batteries all day long. Right now, FuelRod stations can be found in all of the Walt Disney World theme parks and in Disney Springs, with at least one location in each park.
I suggest that uses familiarize themselves with where the units are in each park before they go, this way you can take advantage of swapping our your battery for a new one anytime you pass the kiosk (rather than needing to backtrack). Also, several Disney resorts have also recently added FuelRod locations.
The current FuelRod locations are:
Magic Kingdom
Tomorrowland Light and Power Co.
Big Top Souvenirs
Pecos Bill
CurtainCall Collectibles
Disney's Animal Kingdom
Epcot
Disney's Hollywood Studios
Disney Springs
Disney Photo Imaging (Marketplace area)
Disney Resorts
Animal Kingdom Lodge
Art of Animation Resort
Boardwalk Resort
Contemporary Resort
Polynesian Village Resort
Port Orleans- French Quarter
Port Orleans- Riverside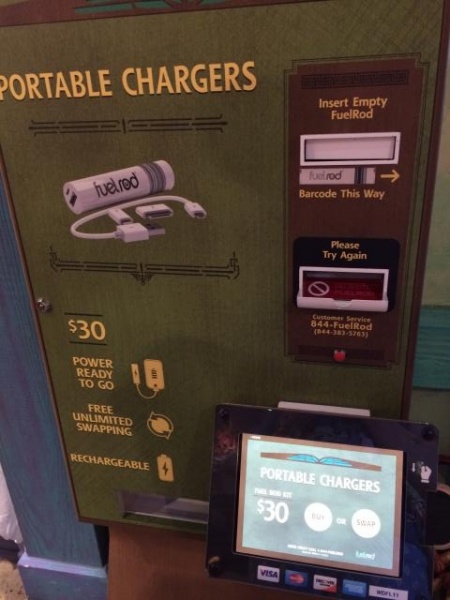 The kiosks are very easy to use once you find them. I had mixed results with Cast Members knowing where they are located, so sometimes it required searching through a gift shop before I discovered the machine. FuelRod kits cost a one-time fee of $30. They include a fully charged battery, a small charging cable, and a conversion kit so that it can fit different brands of phones. I was using an iPhone 6 with an Otterbox case and had no problem fitting in the FuelRod charging piece.
I found that each FuelRod battery was good for about 70-80% charge on my phone, and it would continue charging at a decent rate even if I was simultaneously using the phone. I also noticed that when each battery reached the very end of its charge, it would begin to heat up- not to a dangerous level, but it was noticeably warmer in my hand. Once you're done using each battery, you can swap the battery portion in any kiosk by dropping the old one into the marked slot, and a fresh/full battery will be dispensed in its place. The charging cable and converters are yours to keep, so you could use FuelRod for more than one type of phone on your trip. Also, you can charge whatever battery you have at the end of the day when you're back at your hotel room, so that you have a fresh one ready to go in the morning.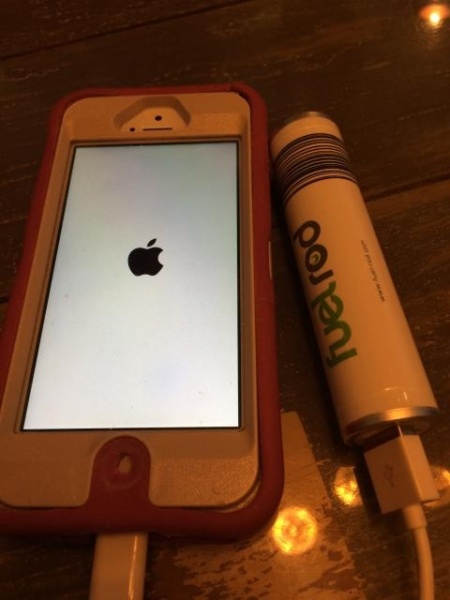 When your trip to Walt Disney World is over, the FuelRod is yours to take home with you. Not only is it good as an extra battery, but you may find additional FuelRod locations at airports around the country, and they're interchangeable with the ones you can buy at Disney. If you want to plan ahead, you can even buy a FuelRod charger from home, before your vacation. FuelRod pricing may be less expensive outside of the Disney theme parks, but will still be swappable on the Disney FuelRod kiosks.
I found FuelRod to be an excellent product an a reasonable price. I'm glad to hear that additional locations are being added. With only one current location in Epcot and Animal Kingdom, I had to hike across the parks a couple of times, but it was well worth it knowing that my phone wouldn't die before I was able to snap all of the photos I wanted.
Have you used FuelRod before? What did you think? Share you thoughts in the comments. 
Did you like this article? Make sure to share it with your friends! Check below for easy ways to share!