This post may contains affiliate links for your convenience. If you make a purchase after clicking a link we may earn a small commission but it won't cost you a penny more! Read our full disclosure policy here.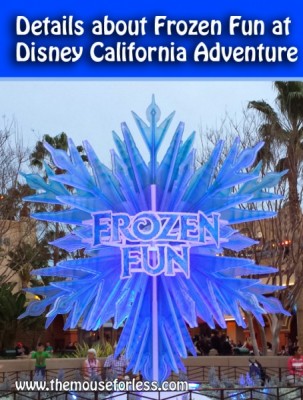 Frozen is a juggernaut. We all know it.  It's everywhere.  It's in YouTube videos, it's Will Farrell singing "Let It Go" on the Tonight Show, it's probably somewhere in your kid's bedroom.  One place it was surprisingly not everywhere was at Disneyland Resort, specifically Disney California Adventure. That is until now.
You see, last month, on January 7, Disney California Adventure rolled out the special event called Frozen Fun. For those looking to feel the chill in the air, you'll need to head towards Hollywood Land!  Once there, you'll be able to participate in dance parties, meet and greet opportunities, special shows, and much during this limited time event.  It's the perfect opportunity for your family's Frozen fanatic to experience their favorite movie in the park!
The big draw is to get to meet the royal sisters…Anna and Elsa.  Guests may do so at Anna and Elsa's Royal Welcome located in the Disney Animation building.  Here, guests are transported to the world of Arendelle, where they will walk the halls of the castle and be able to meet both Anna annd Elsa.  To do this, guests will obtain a Return Time Ticket which will secure them a reservation time to return and allow them to avoid waiting in long lines to meet the sisters.
For those have an artistic nature, take part in the Animation Academy's Do You Want To Draw a Snowman class.  Here guests have the chance to draw your favorite snowmen — either Olaf or even Marshmallow!
Speaking of Olaf, guests can meet him too! All you'll need to do is head to the Crown Jewel Theatre in Stage 17 for Olaf's Snow Fest!  Keep in mind that Olaf really loves warm hugs.  There is also a fantastic wintery play area featuring real snow!  Guests are encourage to build their own snowmen, as well as zip down a snow slide! How fun!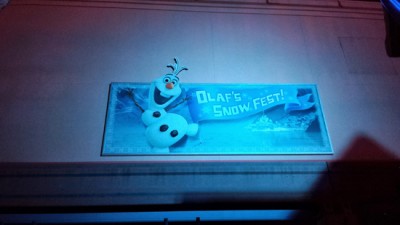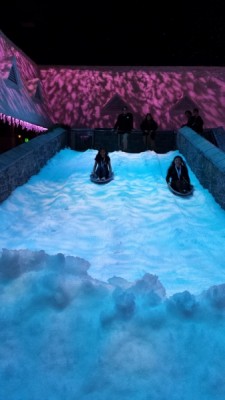 Inside the Snow Fest, there will also be live entertainment from the duo, The Tubadors, who will celebrate Arendelle through song, as well as The Frolicking Fjords who will present Arendelle-themed tunes! Of course, guests looking to grab something to nosh on will find that here too! And yes, there is lots of merchandise!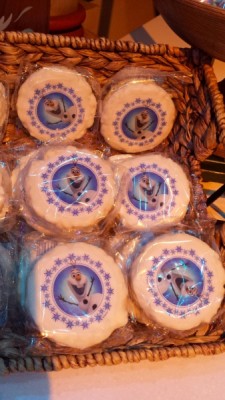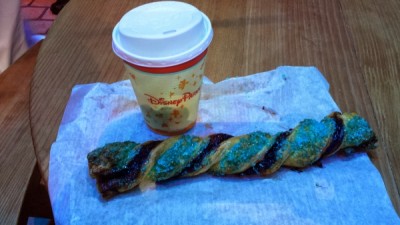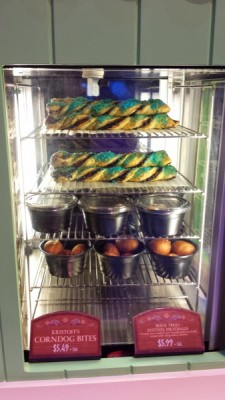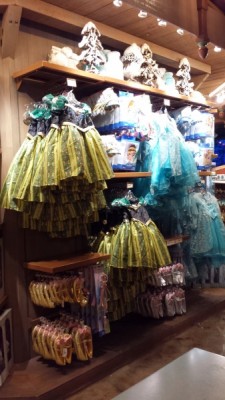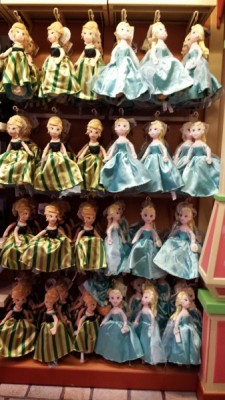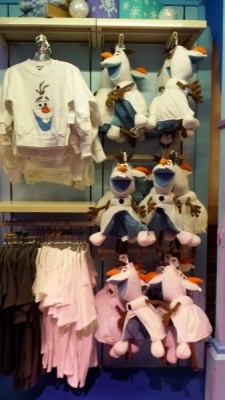 The For the First Time in Forever – A Frozen Sing-Along Celebration was so popular at Disney's Hollywood Studios that they've brought that over to Disney California Adventure!  The show takes place in the Crown Jewel Theatre of Arendelle (formerly Muppet*Vision 3D) and is where guests will help to take part in a comedic retelling of the story of Arendelle thanks to two hysterical hosts – The Arendelle Historians.  Many of Frozen's favorite characters make appearances and guests are invited to sing along as favorite musical numbers are shown on large screens, and the words appear for those who don't know them.  (Though…at this point…I think everyone has heard at least one of these songs!)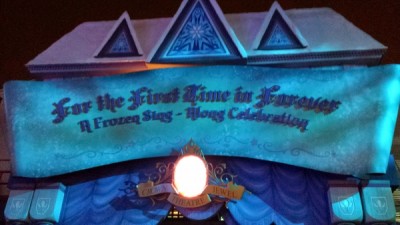 Finally, each evening, guests can take part in Freeze the Night! A Family Dance Party.  Here guests are invited to dance with the Ice Breakers dancers, as a host and DJ Chill keep the evening pumping.  There are also games, photo opportunities, snacks at The Ice Box food truck, ice sculptors and more!  (Make sure to look down because in some areas there are neat special effects that happen on the ground!)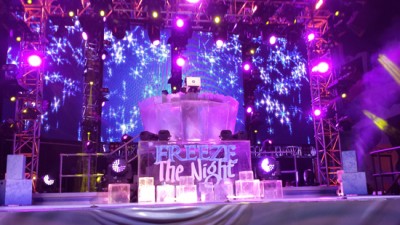 If you are looking to partake in more Frozen fun, outside the theme parks, you can skate around at Olaf's Frozen Ice Rink in the Downtown Disney Winter Village. The rink is open for sixty minute skate sessions which are scheduled between 3:00 p.m. and 10:00 p.m. Sundays through Thursdays and 3:00 p.m. to 11:00 p.m. Fridays and Saturdays.  Time is running out though…the rink is only open until February 22.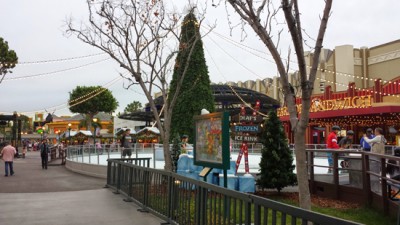 As far as the rest of the Frozen Fun event, while there is no official end date that has been announced, it is billed as a limited time event! So, if you want to get your Frozen on, make sure you do it soon!
What part of the event are you looking forward to the most?
Incoming search terms:
https://www themouseforless com/blog_world/frozen-fun-disney-california-adventure-cool/