This post may contains affiliate links for your convenience. If you make a purchase after clicking a link we may earn a small commission but it won't cost you a penny more! Read our full disclosure policy here.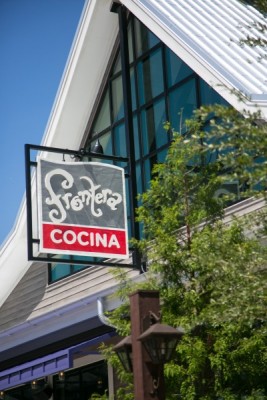 ©Frontera Cocina
One of the newest table service restaurant that has opened at Disney Springs is from renowned Chef Rick Bayless. Frontera Cocina's focus is on gourmet Mexican dishes that will delight Guests with exciting flavors.
Menu items for this incredibly unique restaurant include dishes like Oaxacan Red Chile Chicken, Salsa Verde Shrimp Enchiladas Suizas and freshly made salsas and guacamole.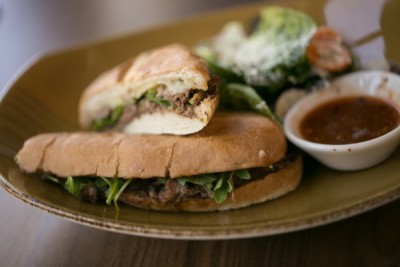 ©Frontera Cocina
As far as the restaurant's design, Frontera Coccina features an overall contemporary Mexican experience with an open kitchen, warm colors, and a energetic ambiance.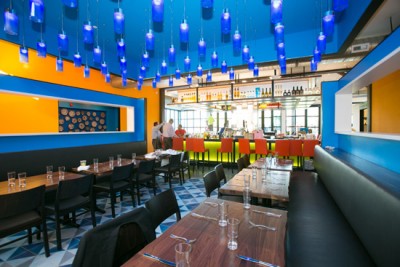 ©Frontera Cocina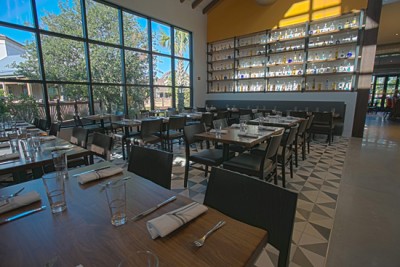 ©Frontera Cocina
©Frontera Cocina
Overseeing Frontera Cocina's kitchen is Executive Chef Stephen Hicks. Chef Hicks has forged his career based on the basic fundamentals of simplicity, sourcing local ingredients and pursuing world-class customer service.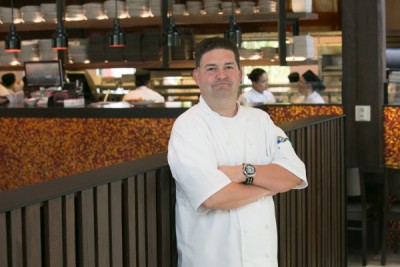 ©Frontera Cocina
I wanted to learn a little more about what it is that Frontera Cocina will be offering Guests who are visiting Disney Springs, so I was able to take part in a Q&A with none other than the a six-time James Beard Foundation winner, Chef Rick Bayless.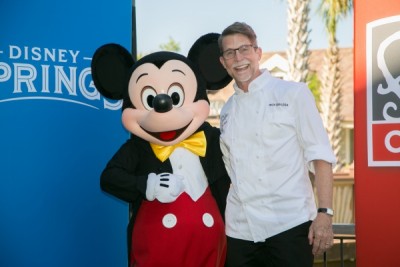 ©Frontera Cocina
Share a little about Frontera Cocina overall.
Frontera Cocina will delight friends, family and food-lovers with exciting flavors and a contemporary Mexican experience. Warm colors, an open kitchen and a lively atmosphere frame an inviting exploration of the many delights from our kitchen.
What made you decide that you wanted to create a restaurant for the Disney Springs area? How did this partnership come to be?
I view Disney as not just the crossroads of America, but also the crossroads of the world. Cocina is an opportunity to share the flavors that we're well known for in Chicago with a brand new international audience.
How does this restaurant fit in with Disney Springs?
That sort of festive, celebratory atmosphere elicited from Disney Springs dovetails nicely with the atmosphere of our restaurants.
Talk about what makes this restaurant unique, compared to the other restaurants in the Bayless family.
This is sort of the "greatest hits" of all of our restaurants. We've put together a menu that highlights many of our favorites.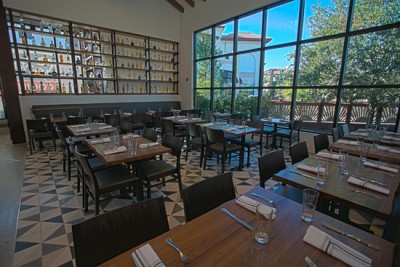 ©Frontera Cocina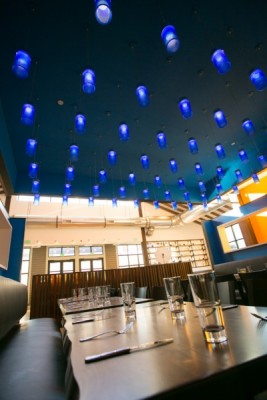 ©Frontera Cocina
Talk a little about the restaurant's design. What can Guests expect to experience? What's the main overall theme?
There is so much artisan glass in Mexico, and the abundance of glass throughout the restaurant is, in a way, a tribute to that. There's also a large glass-and-tile mosaic installed at the restaurant that was loosely designed on the art created for the 1968 Olympics in Mexico City.
What are some of the specialty dishes that Guests should not miss?
A mezcal flight to start!  And you really can't go wrong with a Coctel Rojo and Coctel verde to get your pallet started. I love, love love the cochinita pibil torta, The golden, crispy pork carnitas are a feast befitting of a big vacation. For dessert, I have a special place in my heart for the pecan pie bar.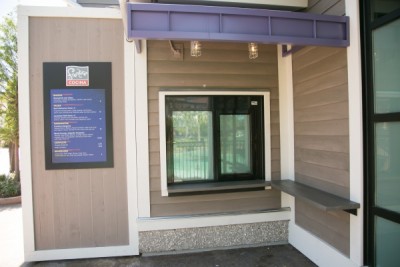 ©Frontera Cocina
Talk about the To Go Window. What kinds of dishes are offered there?
Guests on the go (and I know there are many in Disney Springs) can get a quick-snack at the window. The barbacoa andcochinita pibil tacos are the type of street food you'd find in various parts of Mexico. And if that's the road you're going down, why not have a margarita?
Of course, there will be some great beverages available for Guests to enjoy. What are the stand outs?
If you're ready to venture beyond the margarita, our spirits team has put together a truly remarkable roster of agave-based cocktails. Tequila, mezcal and the lesser-known sotol simply add so much character to a drink. On the non-alcoholic side, if you've never had De Jamaica, it will be a revelation.
We hear tell about your bar's "Wall of Fame". What can Guests expect to see there?
There are so many artisanal producers of tequila and mezcal that the world doesn't know, so this "wall of fame" is a great chance for guests to get familiar.
Who does Frontera Cocina appeal to?
Honestly, we think there's something for everyone: big, festive families, couples on a date nights and the tourists on a busy agenda.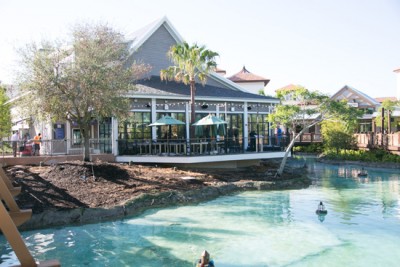 ©Frontera Cocina
What makes this restaurant stand out among the other options at Disney Springs?
I think the inviting flavors of the Mexican kitchen will resonate deeply with the big crowds.
Where can people find out more about Frontera Cocina overall?
RickBayless.com has links to the Frontera Cocina website.
What else do you think people should know about Frontera Cocina?
We are truly excited to share the flavors and generous spirited hospitality of Mexico with Disney Springs.
A big thank you to Chef Bayless for answering my questions!
If you'll be in the Disney Springs area soon, you'll want to make sure to visit Frontera Cocina for delicious Mexican cuisine! One thing is for sure, I cannot wait to check out this new and unique restaurant.
Are you excited to try this new restaurant, Frontera Cocina? Share your thoughts in the comments.
Incoming search terms:
https://www themouseforless com/blog_world/frontera-cocina-disney-springs/