This post may contains affiliate links for your convenience. If you make a purchase after clicking a link we may earn a small commission but it won't cost you a penny more! Read our full disclosure policy here.
Disney World is fun, exciting, magical, and can be expensive. I have heard of people going to WDW and spending almost as much on souvenirs as they spent on their hotel and ticket package! That kind of souvenir budget will never be an option for my family.
As a mother who recognizes the importance of stretching the dollar, I have enjoyed finding free souvenirs and other free extras at Disney World over the years. Below I have laid out information about some fun things for you to get before you go and to look for while you are in Magic Kingdom.
Before you go, take advantage of fun and free items online. Make sure you order your keepsake maps at Disney's web site.  These are customized online by you, but printed and mailed by Disney. They are great for scrapbooking!
At Mickey's mailbox (http://mickeysmailbox.com/freebies/main.php) you can download free 30-day countdown calendars to help get your family excited about the upcoming trip and to help young children understand how many more days till Disney. Mickey's mailbox also has templates that allow you to print out fun tip envelopes. You can use these for the Mousekeeping tips at your hotel.  When we use these envelops, we get great towel animals and staged scenes in our room!
Once you get to the Magic Kingdom, there are other fun and free activities (besides the obvious rides and attractions that are included in your admission ticket). Before you even enter the park, you can go to the information and ticket booth and request a celebration button. You can create your own personalized button using the button that says, "I'm Celebrating." Use a sharpie to fill in your personal celebration. Other buttons include "Happily Ever After" for honeymooners, "1st Visit," "Happy Birthday" with a space to write in your name if you want, "Happy Anniversary," and "Family Reunion." If you are staying at a Disney hotel, you may request a button from your concierge.
Upon entering Magic Kingdom, don't be too quick to rush down Main Street to other attractions—or come back to Main St. mid-day when other attraction lines might be longer. Visit the Main St. Barber Shop and ask them to sprinkle some Mickey glitter in your hair. This is free for kids as well as parents, if they are brave enough to do it!  This is a particularly great option for the boys in your group if a sister has visited the Bibbidi Bobbidi Boutique. Free glitter gives the boys something special without stretching the parents' budget any further.
If your kids have mouse ears, take them to the Main St. Millinery where they can get their name embroidered for free. And if the kids don't have mouse ears already, you can buy them there. It is really fun to watch as their names are stitched onto the back of the hats.
The marksmen in your group might want to head to Frontierland early in the day. If you are lucky enough to be one of the first visitors to the Frontierland Shootin' Arcade, you can play for free. Each gun is loaded with a free round to start the day. Even if you go by later in the morning, it's worth trying to see if any free rounds remain.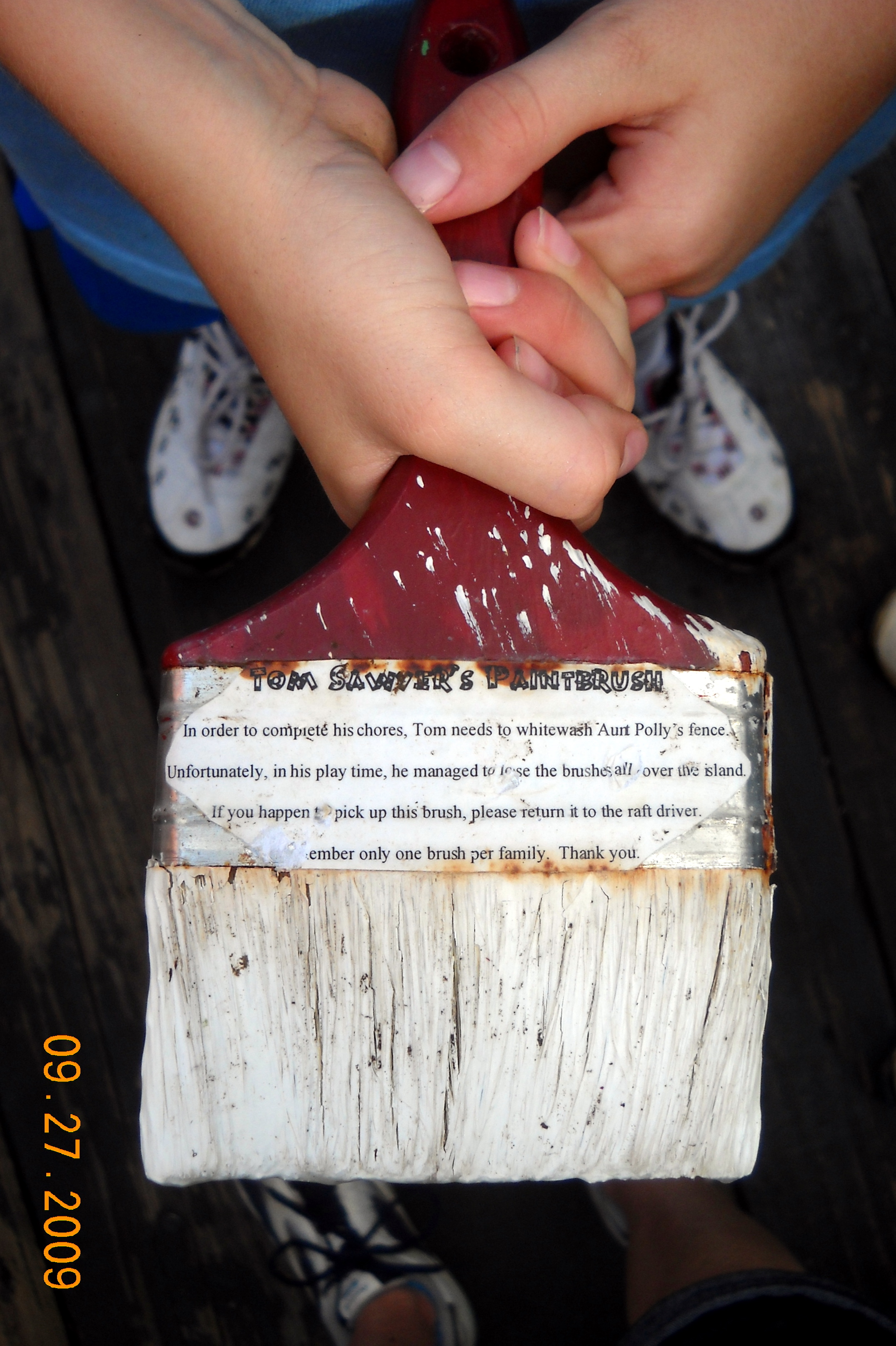 From Frontierland, you can catch a raft over to Tom Sawyer's Island. Try to be on one of the first rafts across and search for Tom's paintbrush. More than one may be hidden. The one my family got was found in the diamond mines near the sparkling jewels.  Turn the paintbrush in to the CM and win a prize. We won a choice of fast passes for our group to either Splash Mountain or Big Thunder Mountain Railroad. I don't know if these are always the prizes, but that was our prize. The kids had a great time searching and collecting their prize.
Whether you are planning your first trip to WDW or are an old pro, take some time out to find and enjoy some of these free perks. They may become some of your most memorable experiences or most sentimental souvenirs, but they won't be the most expensive!