This post may contains affiliate links for your convenience. If you make a purchase after clicking a link we may earn a small commission but it won't cost you a penny more! Read our full disclosure policy here.
We spent a morning walking through Downtown Disney to shop and take in the sights.  Shopping does not top my kids' favorite things to do list, so armed with our shopping list, we had mentally prepared ourselves for some moaning and groaning.  Surprisingly, there were many FREE activities for the kids to do while my husband and I would take turns shopping.  We like free.
Our first free activity was our boat ride there.  We were staying on property at the Port Orleans Riverside and rode the boat over to Downtown Disney.  The kids loved it and when we got off, they wanted to know if we could ride that ride again. Sure kids!  We are going to do some shopping first though…and the groans begin.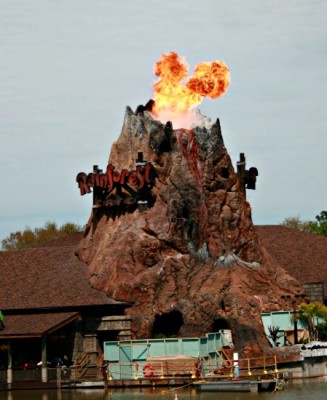 Erupting Volcano at the Rainforest Cafe
They weren't groaning for long, though, when they caught sight of the erupting volcano at The Rainforest Cafe.  We walked through the shop just to check out the fish in the aquarium, pretended to run from the erupting volcano, and threw some change in the waterfall…that cost us some change, so technically not free, but I don't think that counts.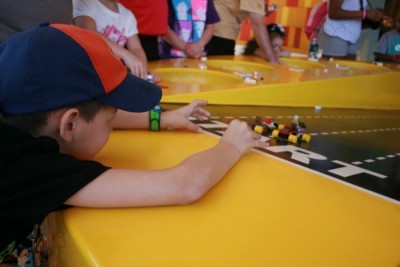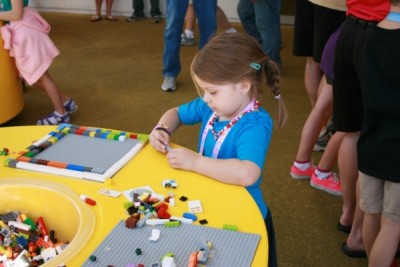 We walked some more and came to The Lego Store.  They had a place in front where the kids could create their own cars and race them down a ramp.  They also have amazing creations all around the store and even coming out of the water.  So while my husband supervised the kids creating to their hearts content…seriously, they could have stayed there all day…I hit a few shops nearby.  We had to do a little dragging to get the kids to leave the legos behind.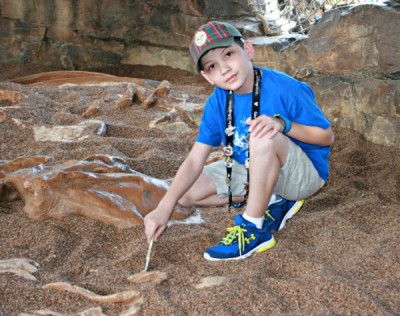 We headed a little farther down the lane and came across a giant dinosaur skeleton at the T-Rex Restaurant.  Full of animatronic dinosaurs and a place to Build a Dino similar to Build a Bear, we found a hidden little spot that the kids loved!  So while my husband went off looking for another pin for his collection, I supervised the kids digging for dinosaur fossils in the Paleozone and panned for treasure in Discovery Creek…which had the added benefit of cleaning off all the dirt.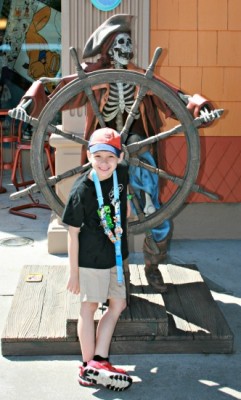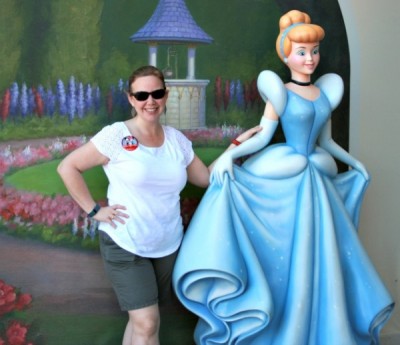 There were also many photo opportunities along the way…Lego creations, princesses, pirates, and more.
It turned into a very pleasant shopping trip and before we knew it, it was time to get back on our boat "ride" and head over to our resort pool for the afternoon.
What are some of your favorite free activities to participate in at Downtown Disney? Share them in the comments!