This post may contains affiliate links for your convenience. If you make a purchase after clicking a link we may earn a small commission but it won't cost you a penny more! Read our full disclosure policy here.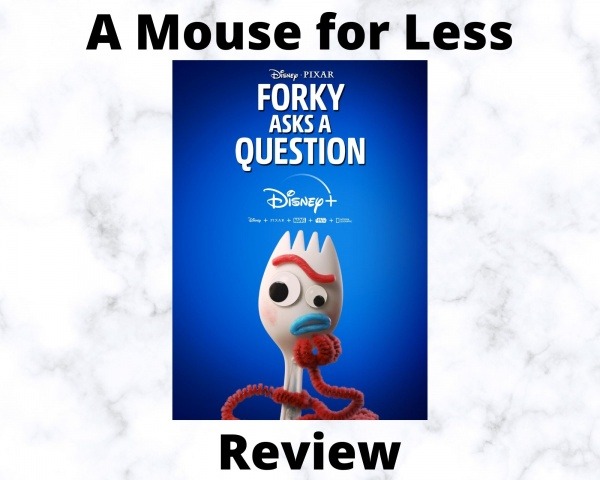 What is a friend? What is art? What is time? These are some of the questions that every human finds him or herself asking. Some turn to ancient wisdom for these answers. Others seek the answers in their everyday lives.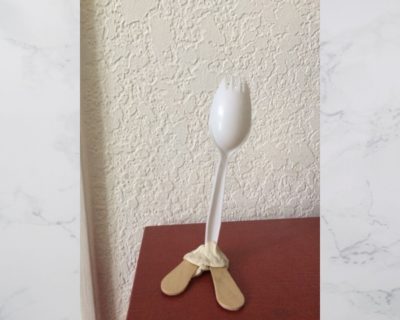 My family's unfinished DIY Forky
And Disney+ decided to ask these questions of a spork who is in the midst of an existential crisis. The results are hilarious.
Forky Asks a Question is a Disney+ original series consisting of very short (only three minutes) episodes. In each, Pixar animators and the voice cast of the Toy Story films worked together to show Forky trying to figure out the world around him.
The series is rated G, and is appropriate for the entire family. But just like the Toy Story films are not just for children, but for the child in us all, the episodes are very funny, and it doesn't matter if you're a kid or not. Forky's innocence combined with the exasperation of the more mature toy characters around him make for some pretty silly moments.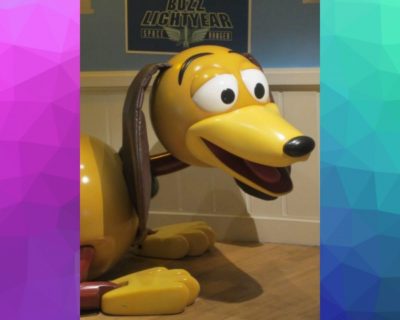 Slinky Dog on board the Disney Dream
The dialogue and onscreen gags come very quickly, and you might find yourself missing one joke because you're too busy laughing at the one that came right before it. Because of this, the show has a good rewatch potential.
Part of what is fun about this show is that the questions range from the serious and thought provoking (What is love?) to the downright silly (What is cheese?) and the attitudes of the beloved spork's friends are different in each episode. In fact, my daughter's favorite episode features one of the toys completely losing patience with Forky and dragging him around Bonnie's room to point out each and every item in the hopes that Forky will quit asking questions about them. (Spoiler alert: he doesn't.)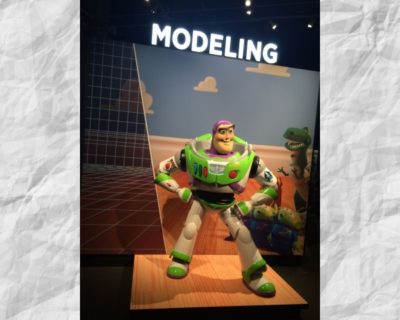 Buzz Lightyear at the Science of Pixar Exhibit
Because of the very short length, this is a good show to watch with little ones who will undoubtedly yell, "Another one!" as soon as one episode is over. All ten can be easily watched in one sitting. But it's also a good choice for little in-between palate cleansers during your day.
There is no word on whether or not this series will get another season, but I certainly hope it does. The potential for future questions is enormous, and Forky's appetite for answers surely won't go away anytime soon. After all, when life gives you an seemingly unanswerable question, I can't think of a better place to get an answer than a child's favorite toy.
Have you seen Forky Asks A Question yet? What did you think? Share your experience in the comments, or on Facebook or Twitter!
Did you like this article? Make sure to share it with your friends! Check below for easy ways to share!
Want to visit a Disney Destination? Contact The Magic for Less Travel for more information and a free, no-obligation quote.

Incoming search terms:
https://www themouseforless com/blog_world/forky-asks-a-question-review/#:~:text=Forky Asks a Question is appropriate for the entire family