This post may contains affiliate links for your convenience. If you make a purchase after clicking a link we may earn a small commission but it won't cost you a penny more! Read our full disclosure policy here.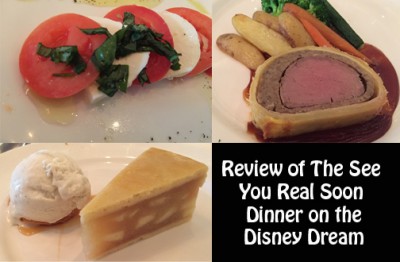 Now it's time to say goodbye…to all our company…
It is the worst night of a Disney Cruise. It is the final night of the Disney Cruise. You've had an amazing vacation and now it's almost over. Boo…
But Disney Cruise Line tries to make up for it with their delicious See You Real Soon Dinner. While Disney offers some fantastic offerings, there was just a little fly in the ointment on the day of our See You Real Soon Dinner…we had had Palo Brunch earlier in that day. So…we weren't starving, but I powered through.
The See You Real Soon Dinner is offered in all the dining rooms on board the Disney Dream. We had our final meal in Royal Palace this time.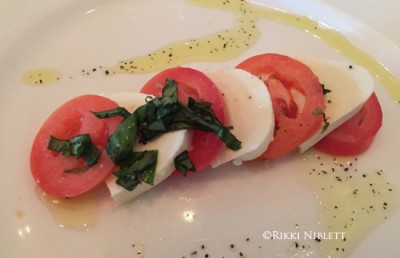 For my appetizer, I went with something light, the Tomato Mozzarella Salad.  It was the perfect opening dish to my meal and this type of appetizer became a quick favorite of mine during the entire cruise.  The tomatoes were ripe and the mozzarella was fresh. It was delightful.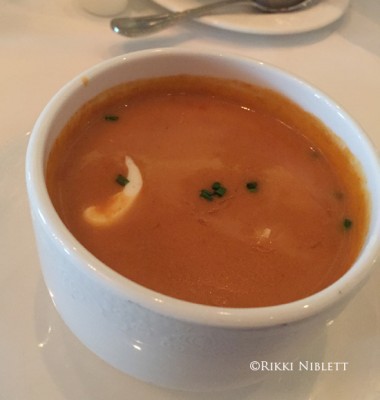 I also got the Lobster Bisque. Lobster bisque is also a favorite of mine, but sometimes it can have too much sherry in it for me. This was a nice cup of soup, without an overabundance of sherry.  There weren't big hunks of lobster, but there was certainly chunks in the soup.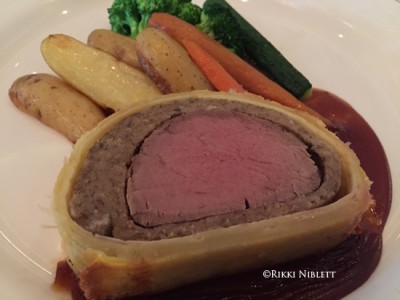 For my main dish, I enjoyed the Beef Wellington. This is covered in a mushroom stuffing with a puff pastry wrapped around it, fingerling potatoes, and baby vegetables. I thought the beef was cooked to perfection and it was just the right size, given my very full stomach. I also enjoyed the potatoes. They had just enough salt to them. The veggies were satisfactory. They were nothing to write home about.  Just veggies.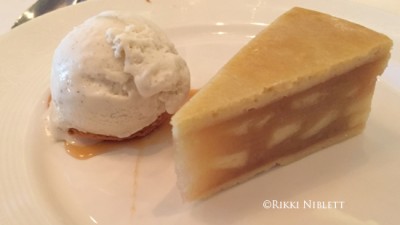 As far as dessert, I got two.  The first and my favorite was the apple pie. It came with a scoop of ice cream and was a wonderful finishing touch.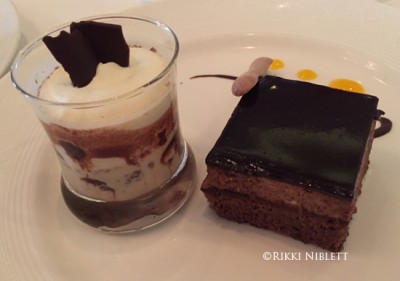 I also got the Sweet Tempations dessert offering. This was good, and perfect for the chocoholic, but unfortunately, more or less unmemorable. It didn't have any oomph to make it really stellar.
Overall, the See You Real Soon dinner is a sad one.  You say goodbye to your servers who you have come to know and love (that is if you don't plan on having breakfast in the morning…since I'm always on early dining and early breakfast is at 6:45 a.m., I tend to avoid that meal and grab something in Cabanas), you are saying goodbye to the delicious food, and saying goodbye to the ship. It's really just a bittersweet experience. But that just means I'll have to book my next Disney Cruise!  Oh wait….I already have!
What do you enjoy about the See You Real Soon Dinner? Share in the comments.