This post may contains affiliate links for your convenience. If you make a purchase after clicking a link we may earn a small commission but it won't cost you a penny more! Read our full disclosure policy here.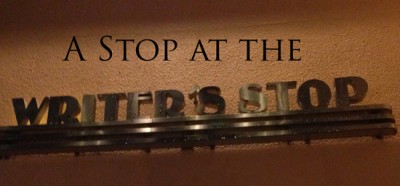 So with today's article, you get a two-fer! Let me explain…
As you all well know, I was in Walt Disney World a couple of weeks ago to celebrate the Holidays a little early and of course, one of the things I was most looking forward to was seeing The Osborne Family Spectacle of Dancing Lights at Disney's Hollywood Studios. It had been well over 5 years since I'd seen them in person, so I was stoked.  Of course, the night we decided to go to the Studios to see the lights, it was raining…and not just any rain, but a good, hard, soaking, non-stop rain. More on that in a bit.
Given that I was going to be doing such a holiday themed activity, I wanted to enjoy a great hot and delicious beverage while touring and marveling at the lights. So, on my way over, I made a stop at The Writer's Stop, which can be difficult to find, but it's a great treasure trove for those who do.  The Writer's Stop is a unique area that not only sells merchandise (like books), but it also sells pastries (it's famous for the Carrot Cake Cookie), and different coffees. The shop is sort of non-nondescript, with really only a sign above the door to indicate the fact that it exists and is located in the Streets of America section of the park, near Sci-Fi Dine In.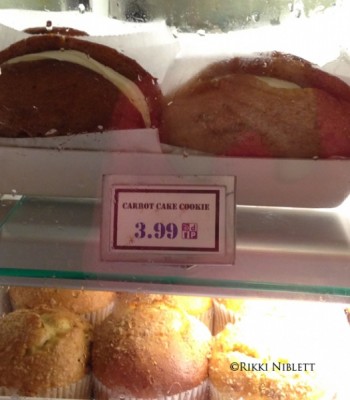 The food section is actually really small here. There's only a small counter with bakery windows and a little room for the Cast Members to make drinks.  The rest of the location is mostly a shop.  I also love that there are some comfy chairs here that are available for you to sit and relax for a while, if you would like. (It kind of reminds me of Central Perk in that regard…though the shop was actually themed around the bookstore on the sitcom Ellen, called Buy the Book.)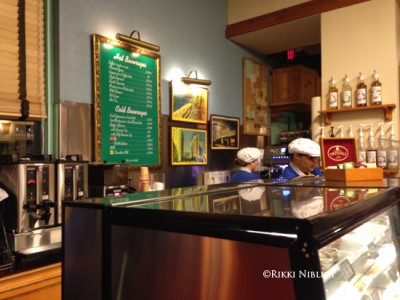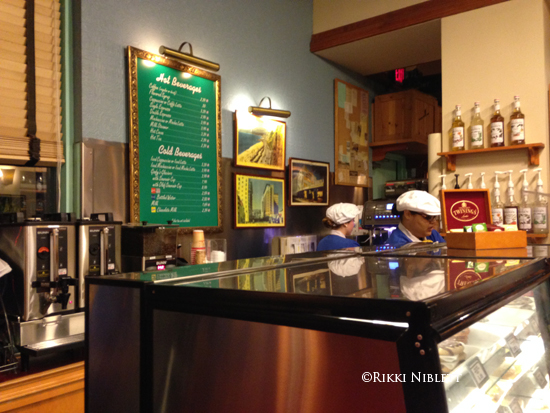 So, back to my story, with it being coldish out and wanting a nice treat for walking around The Osborne Family Spectacle of Dancing Lights, I decided that a specialty coffee was exactly what Mickey ordered! I decided that I wanted a Mocha Latte. Though they have lots of great options for coffee lovers, both iced and hot, including cappuccinos, espressos, tea, and more!
The coffee was delivered to me, nice and frothy, but I was just a tiny bit disappointed. You see, there is only one size to order here and the offerings aren't cheap. (I mean, it's Disney, so we all know that it won't be.) However, my disappointment was the size of my cup. For $3.99, I maybe got an 8 oz cup of coffee.  (Honestly, it could have been a 6 oz cup, but I'm not 100% sure.  Compare that to the fact that when Starbucks comes around to Disney's Hollywood Studios, one would expect that the price for a 12 oz cafe mocha will be $4.29, like it is at the other Starbucks locations, and that makes this a really poor deal.) I would have expected to at least get a 12 oz. cup for the price I was paying…oh well.
Despite my gripe with the small size, the coffee was a great choice though.  It had the right blend of mocha and coffee taste. It didn't taste burnt or bitter, nor was it too sweet; it was really just right.
We headed off to the Osborne Lights having it ended up being the perfect idea! There was really nothing better than strolling the Streets of America with my cup.  It really just got me in the Christmas spirit. However, a word of warning: be wary of visiting the Osborne Spectacle of Dancing Lights when it's torrentially raining. While it didn't take away from the enjoyment of seeing the gorgeous lights, because of the weather, the lights could not dance. I missed seeing the dancing, but I'll readily admit that it was still incredible to see the lights once again. (They really do rival Clark Griswold's display. 😉 )
So, I told you this was a two-fer article, so here is the second part! I'm gonna share with you some of my favorite photos I took of this year's Osborne Lights!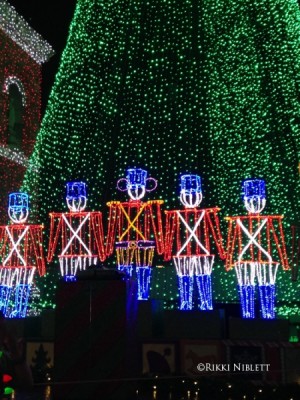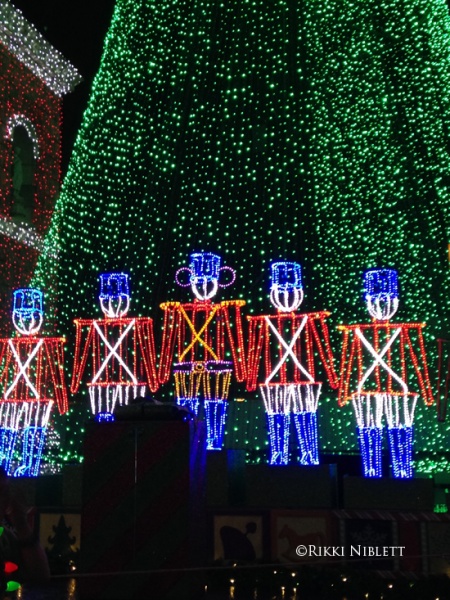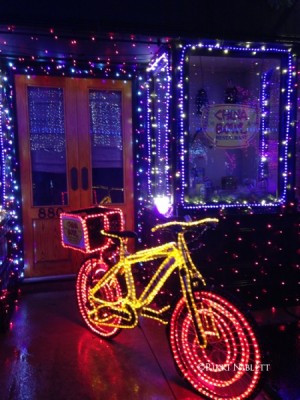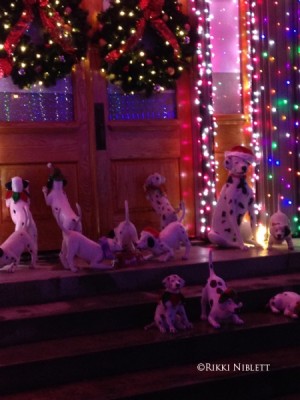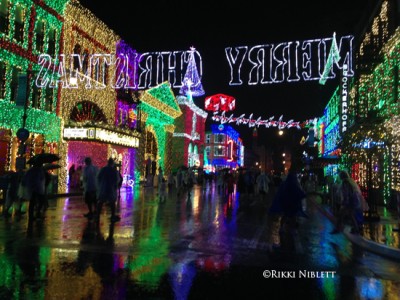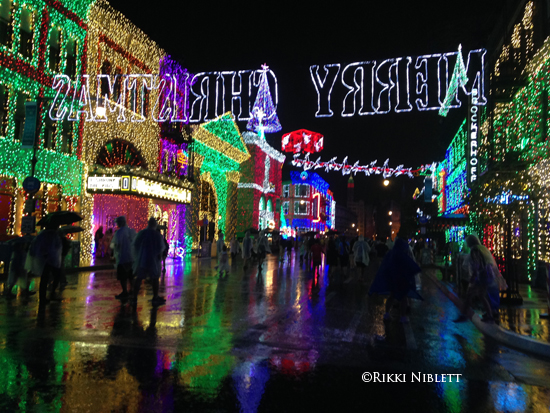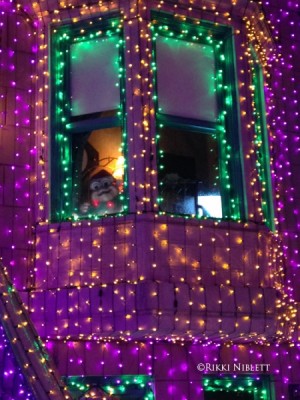 If you're looking for a great place to unwind, maybe grab a coffee or pastry or two, then make sure you make a stop at The Writer's Stop. It really is the perfect getaway spot inside one of the most crowded theme parks in the world, but it's perfect because it's a total hidden gem!
Have you stopped at The Writer's Stop? What's your favorite treat to get?