This post may contains affiliate links for your convenience. If you make a purchase after clicking a link we may earn a small commission but it won't cost you a penny more! Read our full disclosure policy here.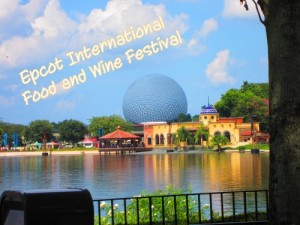 We are just two weeks away from opening day of the Epcot International Food and Wine Festival…otherwise known as the happiest time of the year.  This is the 18th year of this spectacular festival that takes over the entire theme park.
Over the next couple of weeks, I'll be discussing this awesome festival  in detail, because for a foodie, this is the ultimate in deliciousness.
So for those who are new to this whole thing, the Epcot International Food and Wine Festival allows guess to purchase tapas-sized portions of food and beverages from different countries around the world, as well as different facets of food (like the desserts and champagne booth.)  This year, there are more than 25 different marketplace booths to choose from.  A few weeks back, we shared with you what those options were.
This will be my fourth Food and Wine Festival and I thought I would share a list of my favorites.  In addition, I thought I'd share the things that are on my radar to try this time out.
In Canada, which is the most popular of booths, you'll find a multitude of riches.  Of course, there is the famous cheddar cheese soup.  Last year, they added a fab wild mushroom beef filet mignon with truffle butter sauce.  I shared that puppy last year and could have happily ate the whole thing!
In France, you'll find the escargots en brioche and the beef bourguignon, but my favorite is the creme brulee au chocolat au lait. (Chocolate creme brulee.)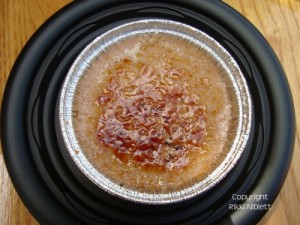 In the Germany booth, many love the roast bratwurst in a pretzel roll.  I actually really also enjoy the apple strudel with delicious Werther's Original Karamel and vanilla Sauce.
Hawaii has, hands down, one of the best dishes for the festival.  I seriously crave this…the Kalua pork slider with sweet and sour Dole pineapple chutney and spicy mayo.  So delicious.  They also serve up tuna poke with seaweed salad and lotus root chips.
The Hops and Barley booth has the unique lobster roll with lemon herb mayo, as well as New England clam chowder and a griddled lobster tail with garlic herb butter (this is on my list for this year…hello!)
The other famous booth, Ireland has the incredibly rich lobster and seafood fisherman's pie.  New this year is a chocolate pudding with Bailey's custard.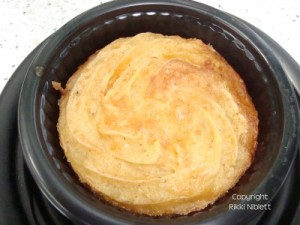 Sushi fans delight in the California Roll and spicy hand roll at the Japan booth.  At Morocco's you can't go wrong with baklava.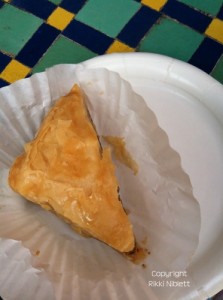 The last booth that many enjoy is the Terra booth, catering to the vegan diet.  They serve Trick'n Chick'n curry with basmati rice and Gardein chick'n breast.
This year, some new items on my list include the garlic shrimp with roasted tomatoes, lemon myrtle and rapini from the Australia booth.  The Belgium booth has a new belgium waffle with warm chocolate ganache and whipped cream.  At Brazil, they have my weakness, a scallop with ragot of tomatoes, peppers, hearts of palm, and steamed rice.  The Desserts and Champagne booth always has something new and this year I want to try the hazelnut chocolate cheesecake.
As you can see, there are a TON of options and this is just the tip of the iceberg.  If you're going to the Festival this year, make sure to check out the Food and Wine Checklist!  http://a.pgtb.me/N2TqKx
Come back next week as we share more details about the Epcot International Food and Wine Festival.