This post may contains affiliate links for your convenience. If you make a purchase after clicking a link we may earn a small commission but it won't cost you a penny more! Read our full disclosure policy here.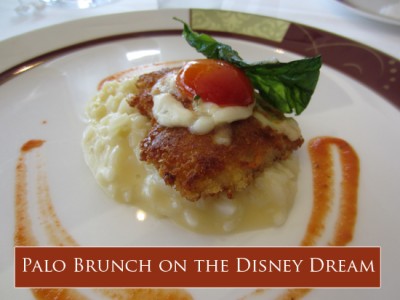 Well I'm back with Foodie Friday postings about my trip on the Disney Dream this past summer! And this article is a great one to come back to the Disney Cruise Line fun because it's about fan favorite (and for good reason) the Palo Brunch.
Palo, as you may remember from my first article, is the adults only dining establishment on the ship. It features fantastic views and incredible food. Dining here is an upcharge, now of $30, but let me tell you, it is well worth the extra money. As a reminder, due to Palo's higher end nature, it does have a dress code. Men must wear dress pants and shirt or jacket is required and a dress or pantsuit is required for women. Jeans, shorts, capri pants, flip-flops or tennis shoes are not allowed.
The one thing you should know about Palo Brunch is that you will leave stuffed to the gills. It may be enough to get you through the rest of the day, actually. Many people just eat Palo Brunch and have that be their only meal for the day.
Palo Brunch is also a lengthy meal. It isn't just an hour experience. Instead, it is a multi-hour experience, depending on how many courses you decide to partake in.
Speaking of the courses, let's get to them.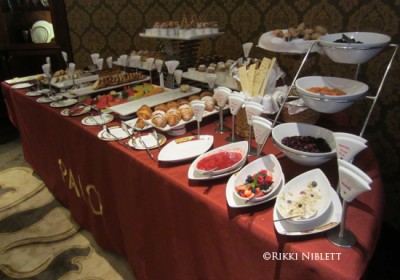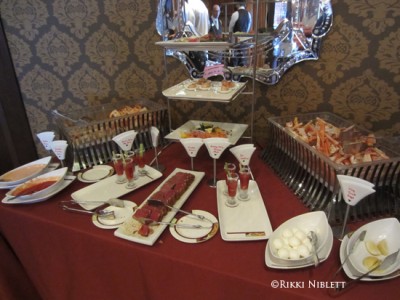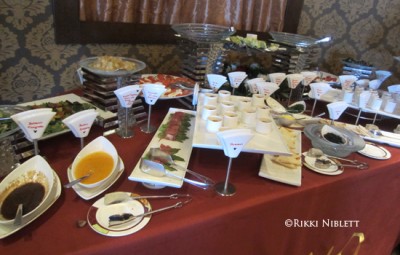 The first course features the famous Palo Brunch Buffet. There are some amazing items that range from breakfast (like the cinnamon roll) to salads (like the mozzarella tomato salad), to seafood (and oh my god, that tuna!). There's even things like caviar available. (I'm not quite so brave.) The seafood was on point…as all of it was incredible.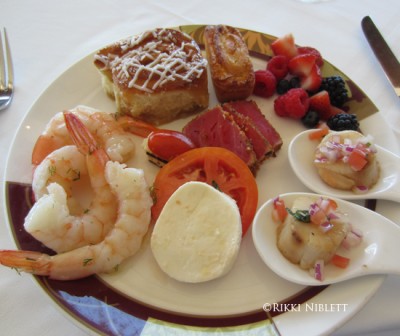 Now, new for this year's brunch experience was the waitstaff who would walk around with you, assisting you by you telling them what you want on your plate and them plating it for you. I'm not sure what the reasoning behind this move was, whether it was a way to look fancier or if it was because they were doing it for health reasons. Personally, I thought it was a little weird. It's a buffet, so I like being able to choose what I want and plating the amount I wanted to enjoy.
For example, you'll see on my plate, I got the fruit, however, I was really just in the mood for the strawberries, and if I were creating my plate, I would have picked just strawberries, but since I wasn't making my own plate, I was stuck with what my waiter put on. It was just a little bit odd.
Now, normally, I would have went back up to get more for the delectable buffet, but this is Palo, and they have a lot more in store for you.  So, alas, it was on to the next course.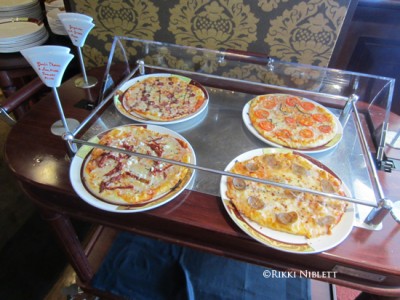 The next course is the flatbread course. Palo has four different options to choose from and because we were a large table, she brought out one of each. This, I think, was the course that we were the least excited about. Not that the flatbreads aren't incredible, they are, don't get me wrong, but comparatively speaking, this isn't something that excited the table and much of the flatbreads went uneaten.
The options were goat cheese and sun-dried tomato; sausage; Margarita; and Gorgonzola and grape. Like I said, all were yummy, but there was more to come and we were already starting to get full.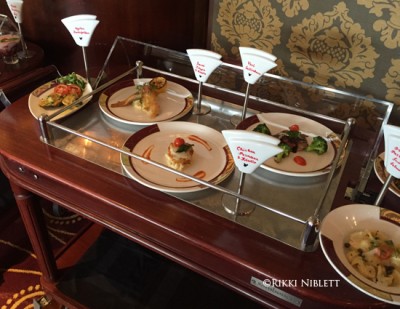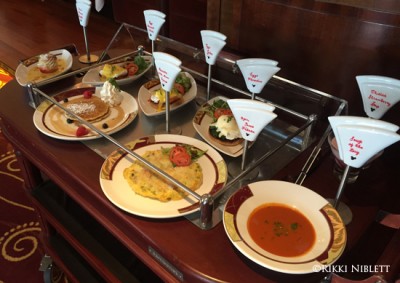 The next course is the main course. Guests can choose between both breakfast and lunch options. There are things such as the open faced fritata, eggs florentine, eggs benedict, seared tiliapa and risotto, and oysters rockafeller.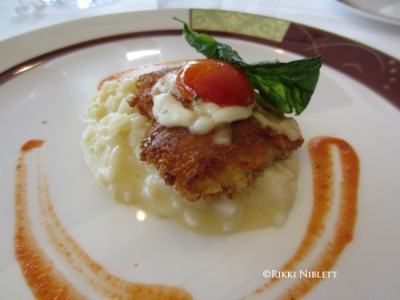 However, I decided on the chicken parmesean. Now, I got the chicken parmesean the last time and it was much bigger. I'm not sure if they cut down on the size because people complained that the previous version was too big in addition to everything else you get to enjoy or what, but this version was distinctly smaller. Also, because of it's smaller size, it was also not quite as juicy. It was good, but it wasn't as stellar as I had had in the past. If I see that it's still small the next time, I may opt for a different choice myself. It's still good, and worth getting, but I think I want to try something a little different next time.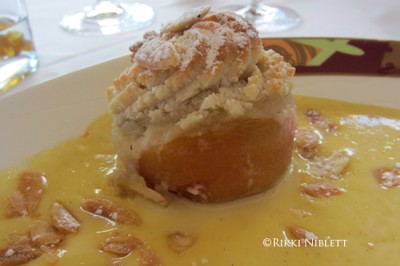 Now, our waitress (who was amazing, mind you) also brought out the peach souffle option. This was quite good. It had a nice peach flavor, and the pastry was crumbly. It was a solid choice.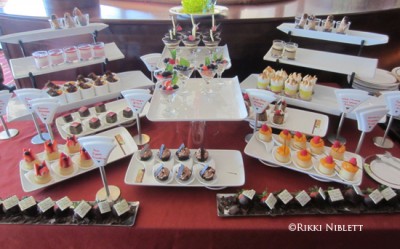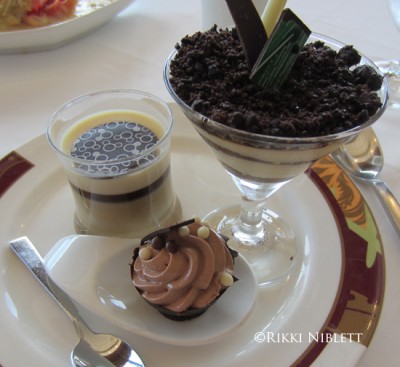 Now, I was already starting to be stuffed beyond belief, but it was time for dessert. They have an incredible dessert buffet selection. I was so full though, that I only ate a few bites and that's saying a lot for this chocoholic!
We left Palo satisfied and full, the way it should be.
I cannot wait for my next Palo experience. It's always an incredible meal and this time it was no exception. I strongly suggest that you try Palo Brunch whenever you get the chance!
Have you been to Palo? What did you think of the brunch offerings? What was your favorite dish? Let us know in the comments.