This post may contains affiliate links for your convenience. If you make a purchase after clicking a link we may earn a small commission but it won't cost you a penny more! Read our full disclosure policy here.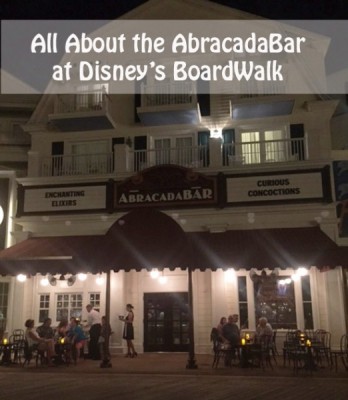 This past weekend, while I was visiting Walt Disney World, I got on Twitter because I was waiting in an exceptionally long line for Test Track and saw the news – the newest bar for the resort opened. That bar is the AbrcadaBar. Connected to Trattoria al Forno, and the upcoming Flying Fish (which opens on August 3), this new lounge is themed after all things magical.
The story behind the the cocktail lounge is that it was a former haunt for the famous magicians, boardwalk illusionists, and lovely magician's assistants of the Golden Age. Their goal each night was to  "conjure" up new cocktails, as well as swap magic tips and tricks. That is, until they all mysteriously disappeared.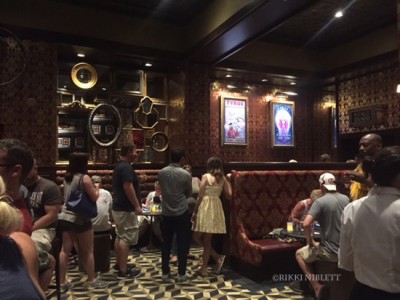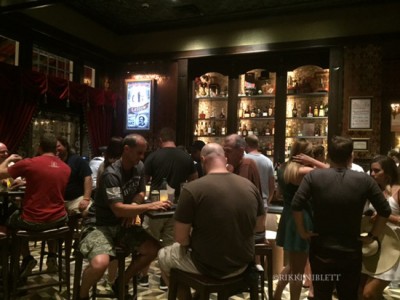 The AbracadaBar is a very cozy lounge. There isn't a lot of space, but what is there is fantastic. There is room for Guests to be seated at either couches or tables, whichever they choose, however, do keep in mind that seating is based on first-come, first-served. There are also a few areas where Guests can stand and enjoy their beverages. The bar is also open to sit at, if you can find an open stool.
I felt that the AbracadaBar had a touch of elegance mixed in with the frivolity. There were magical knick-knacks and do-dads throughout, including things like locks and keys, a straight jacket, playing cards, and so much more. My favorite artifact was this newspaper discussing the magicians' hideout.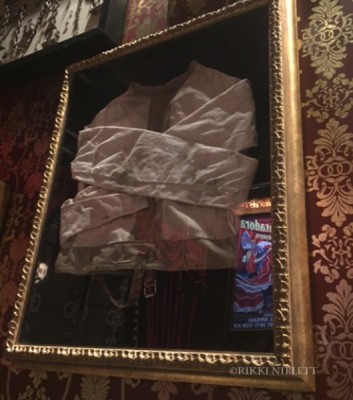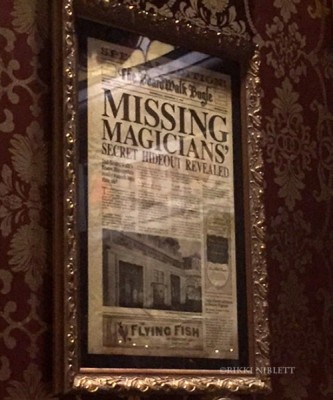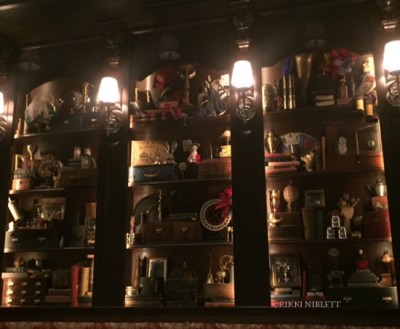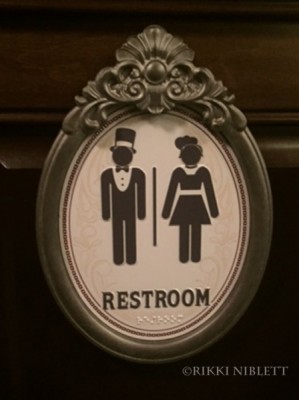 I love the restroom sign
Honestly, the magic of the place can be felt throughout, as posters mysteriously change before your eyes.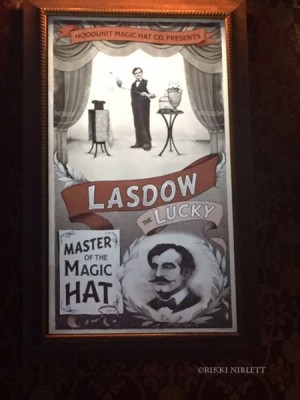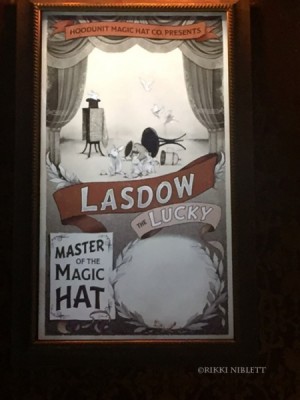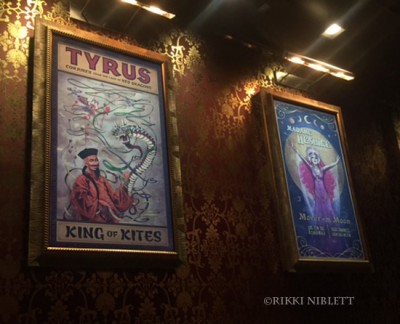 Perhaps my favorite effect to experience was one right outside the bathrooms which shows what you really look like…with no mirror distortion. It's kind of shocking, since you're used to seeing yourself a certain way.
Of course, tying in with the magical theme, quite a few of the beverages have magical properties, some changing right in front of your eyes. In true cocktail lounge fashion, there are no small plates to dine on here, however, Guests can munch on a popcorn/chickpea mix.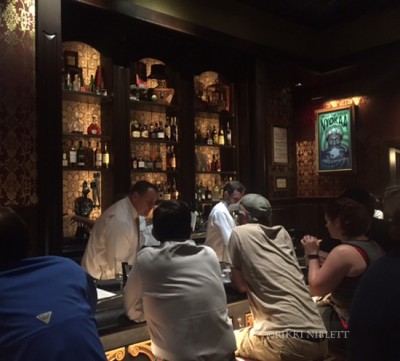 Do keep in mind that later in the evening, the bar can get exceptionally busy. Guests are welcome to sit outside, however, to me, you lose the unique experience of the lounge by sitting outside, since the charm of the place can only be felt inside.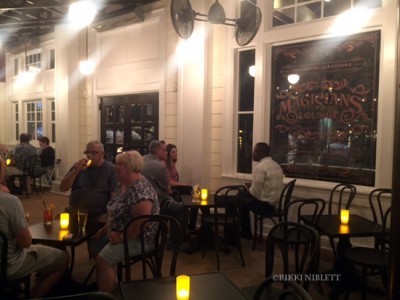 One thing is for certain about my experience with the AbracadaBar and that truly is as magical as its name suggests.
Are you excited to experience the AbracadaBar? Share why in the comments section.