This post may contains affiliate links for your convenience. If you make a purchase after clicking a link we may earn a small commission but it won't cost you a penny more! Read our full disclosure policy here.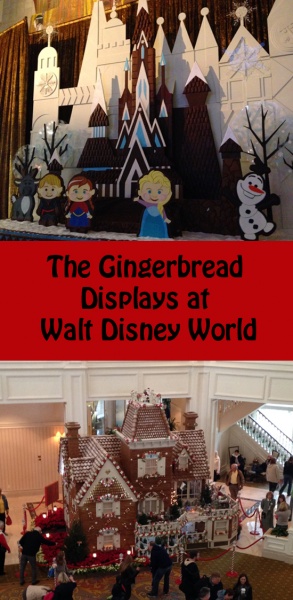 Last week, I was in Walt Disney World and I was excited to see this year's gingerbread displays that can be found along the Magic Kingdom resort loop. For many, it's one of the signs that the Holidays are officially here.
Luckily, I was able to stop at Disney's Grand Floridian Resort on the official day that the incredible Gingerbread House opened. The Gingerbread House is a tradition for the resort dating back to 1999 and is a life-sized creation made completely out of candy and, well, gingerbread. Because the house is located in the middle of the lobby, you can't miss the smell; it really makes the entire resort smell heavenly!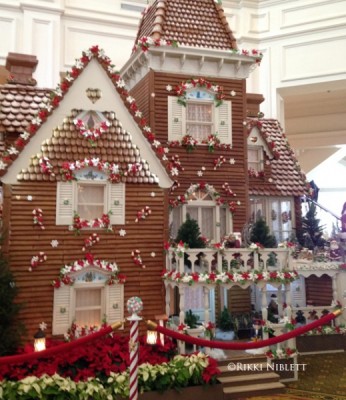 One thing that is truly staggering are the details that can be found all over the house.  There are layers upon layers, so make sure to look in depth at the display. My favorite is this cute Mickey wreath.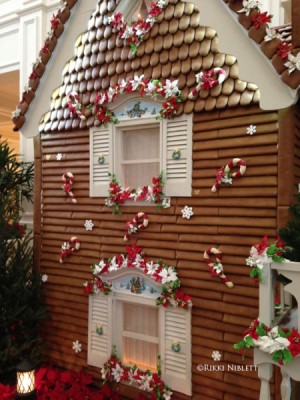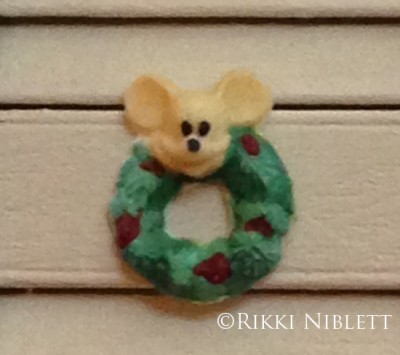 Of course, there are also tons of Hidden Mickeys which can be found on the house, so if you are a Hidden Mickey hunter, you won't want to miss your chance to find all of them!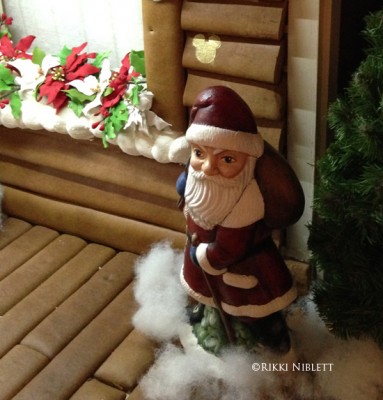 The details of how this how are made are incredible.  Also, be on the look out for plaques located all around the house which give guests details about the making of it.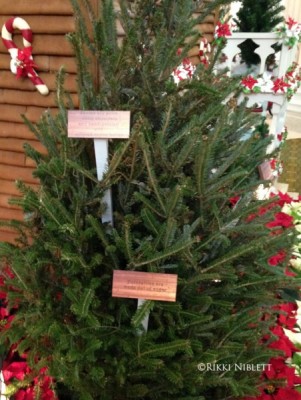 Honestly, to me, it is crazy to think how many different ingredients (and to what amounts) are found in the gingerbread house.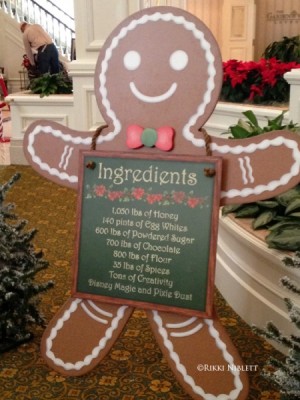 Now, I had to get my own gingerbread shingle, for research purposes, you know. It was quite good, and totally different than I thought it would be.
The shingle looks like it would have been crunchy, but it was actually quite soft.  The shingle was also thicker and denser than I thought it would be. I also expected it to have a super heavy gingerbread taste, but the gingerbread ended up being quite subtle. What was the most surprising was the fact that the shingle featured thick coating of chocolate on the back. This was the most prevalent taste to me, but it blended nicely with the gingerbread. The shingle cost $7.99.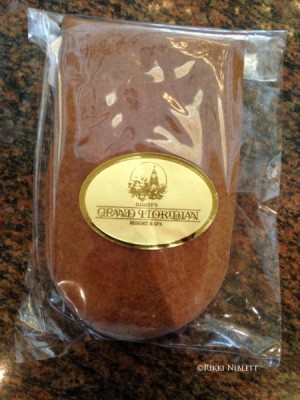 Overall, the gingerbread house is truly a sight to see and it makes the Grand Floridian a must-stop on your Holiday circuit.
But we aren't done on our tour around the Magic Kingdom resort loop! We still need to stop at Disney's Contemporary Resort!
You see here, you'll find a fantastic new display featuring the characters of Frozen created in both chocolate and gingerbread, in the style of Mary Blair's designs for "it's a small world"! The whole thing is incredible and much bigger than I initially thought it would be.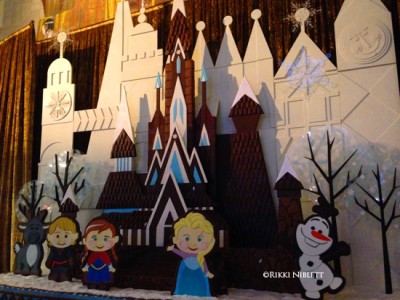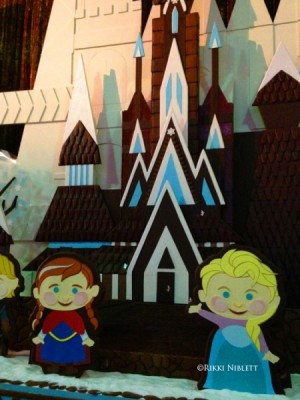 Again, here you should be on the lookout for hidden details as there are quite a few Hidden Mickeys, as well as some Hidden Olafs! (There are 14 of them.)  As you can see from the details about the display, there is a ton that went into making it.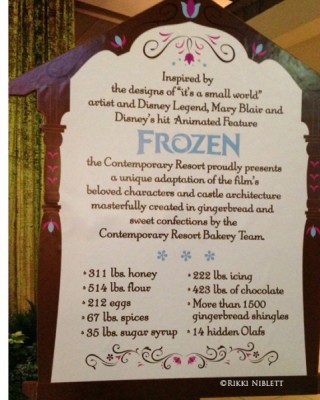 The display also features a special shop where you can make a stop to buy wonderful gingerbread and chocolate goodies. Plus, you'll find that most things sold here have a Frozen character or two emblazoned on it. (You could even decide to purchase the gingerbread Olaf shingles.)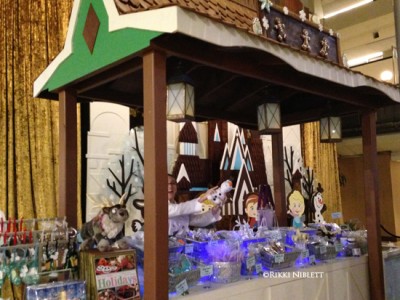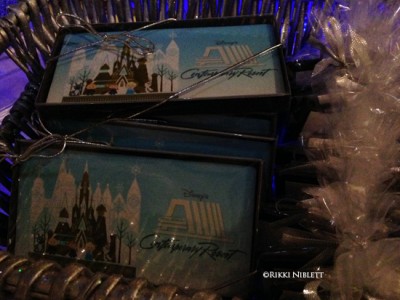 The Contemporary team did a fantastic job creating this masterpiece. Make sure you stop by here too and pick up a treat!
So, if you'll be at Walt Disney World this year for the holidays, do not miss these two gingerbread masterpieces. You won't regret it!
Have you ever stopped to see one of these displays in the past? Do you plan to this year? What's your favorite gingerbread display at Walt Disney World?