This post may contains affiliate links for your convenience. If you make a purchase after clicking a link we may earn a small commission but it won't cost you a penny more! Read our full disclosure policy here.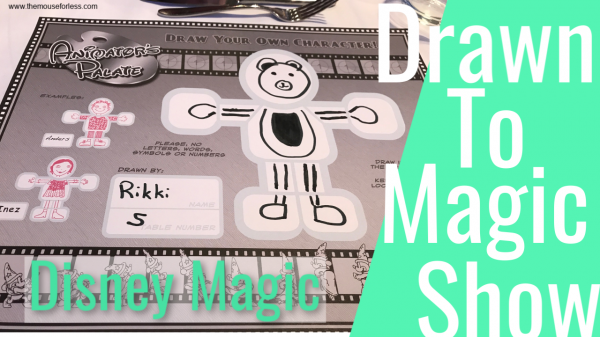 One of the most fun dining nights on the Disney Magic is when Guests get to experience the Drawn to Magic show. Now, I've been on many cruises that offer this show, but due to dining in Palo on those night, I've never actually officially seen the show. That was until our Disney Magic cruise.
The Drawn to Magic show on Disney Cruise Line takes place usually on the second time Guests sit down to dine at Animator's Palate. When Guests sit down at their table, they will be invited to draw a cute character on a placemat that is sat in front of them. Your drawings can be as complex or simple as you want, or as your drawing abilities will let you, but you must draw within the lines, and you can't include any letters or numbers as part of your drawing. Oh and make sure your character is facing forward.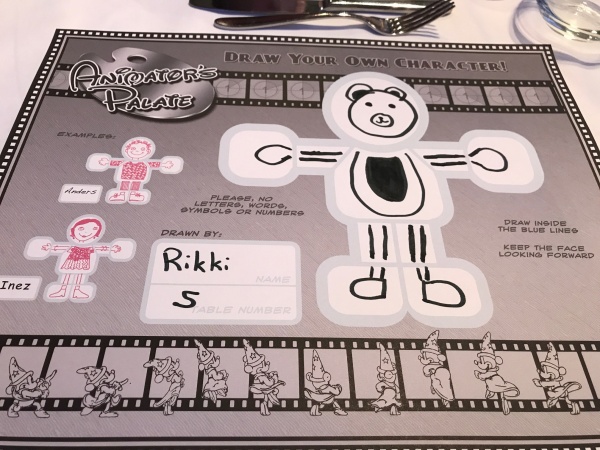 Once you are finished, your character will be taken away by your waitstaff for the magic to begin. The show takes place later in the evening on the screens that can be found all around the restaurant. But while we wait, we have dinner!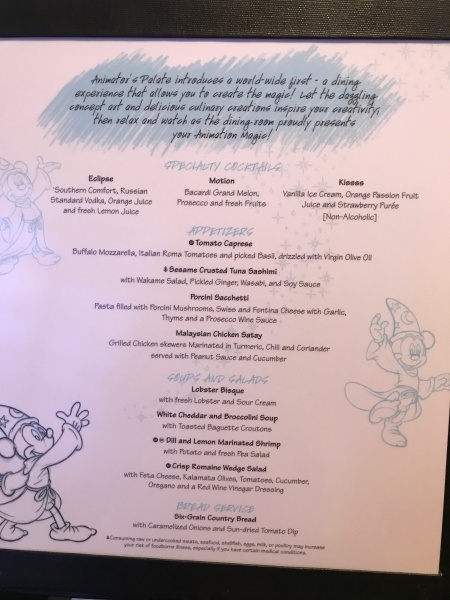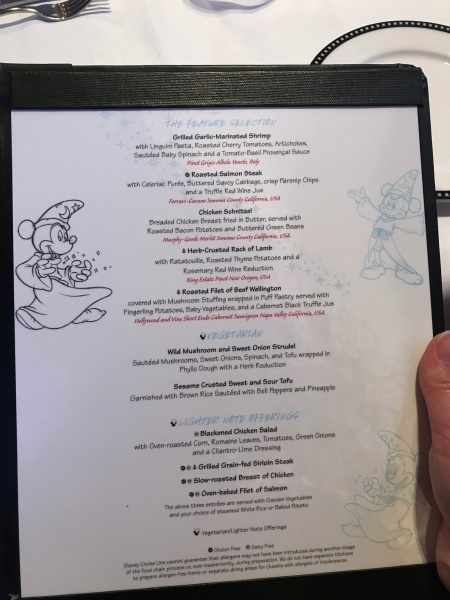 On my evening here, I opted to try the Malaysian Chicken Satay as my appetizer. These are two grilled chicken skewers that are marinated in tumeric, chili, and coriander. They are then served with a peanut sauce and cucumber. I found this dish to be fine. It tasted good, but didn't wow.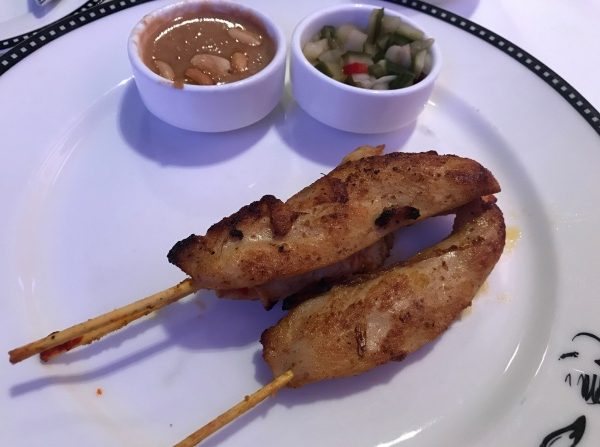 I also went with the Tomato Caprese appetizer, because I'm a sucker for caprese. This dish is served with buffalo mozzarella, Italian Roma tomatoes, pickled basil, and drizzled with virgin olive oil. Again, nothing spectacular, but good.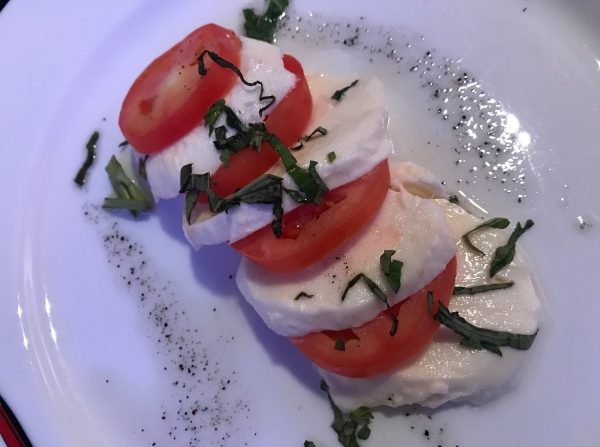 For my entree, I decided to try something I've never tried before during this meal. (I've been offered a similar menu on the other ships on other nights.) I got the Chicken Schnitzel, which is a breaded chicken breast, fried in butter, served with roasted bacon potatoes, and buttered green beans. I did not particularly like this dish. I thought the chicken was dry and lacked flavor, and the veggies weren't anything to write home about. I wished I'd gotten one of the other dishes, but I'm glad I tried it, so as to not get it again.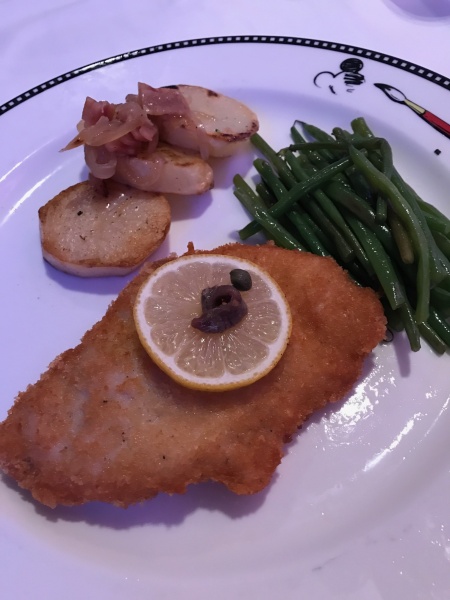 For dessert, because we loved the chocolate lava cake from the night before, our waitstaff brought us all that again. (We actually all got the lava cake for the remainder of the cruise. That's how good this dessert was.) But if you want to view the other menu offerings, I did take a photo of the offerings.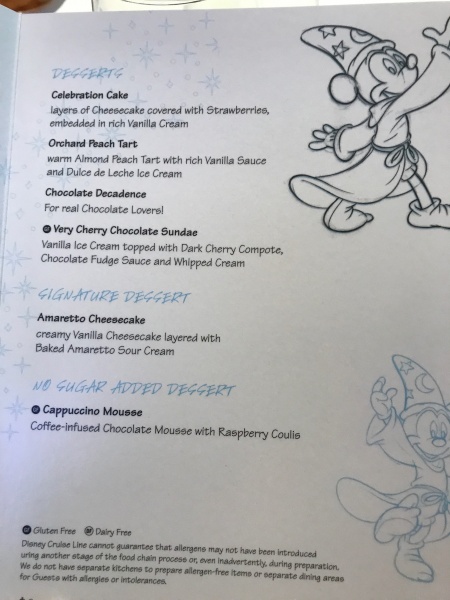 The show though, was adorable. I loved watching my little character on the screen alongside the other characters. And the end credits were adorable too.
Have you experienced the Drawn to Magic show before? What did you think of it? Share with us in the comments below or on Facebook or Twitter!
Did you like this article? Make sure to share it with your friends! Check below for easy ways to share!
Want to sail on Disney Cruise Line? Contact The Magic for Less Travel for more information and a free, no-obligation quote.