This post may contains affiliate links for your convenience. If you make a purchase after clicking a link we may earn a small commission but it won't cost you a penny more! Read our full disclosure policy here.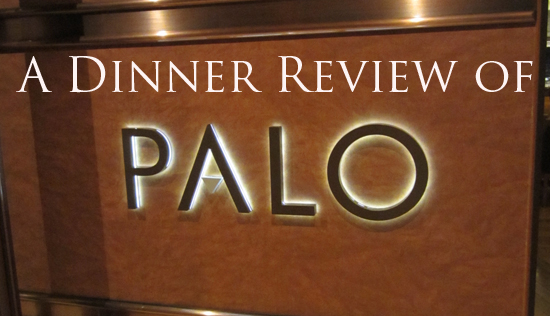 One of the most popular aspects of a Disney Cruise is the adult dining experience, Palo.  This restaurant is an intimate meal that focuses on Northern Italian cuisine with a contemporary flair. The restaurant also has a great view of the ocean via the large windows featured in the restaurant. Palo is named after the signature long poles used by gondoliers in Venice and boasts stylish furnishings, custom art and Italian-inspired décor.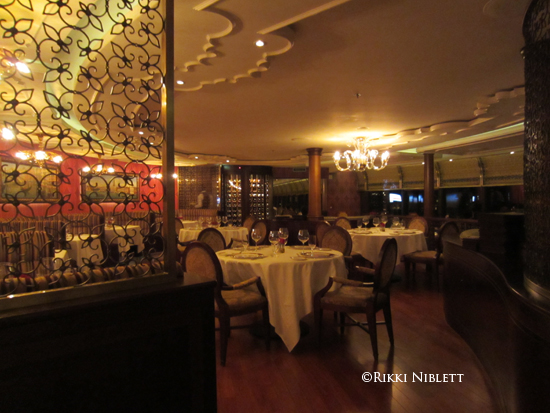 Palo is famous for quite a few things, including its chocolate souffle and its lobster ravioli. But more on all of that in a second.
Due to Palo's higher end nature, it does have a dress code. Men must wear dress pants and shirt or jacket is required and a dress or pantsuit is required for women. Jeans, shorts, capri pants, flip-flops or tennis shoes are not allowed. Also due to it's signature experience, it does have an additional fee of $30 per person. In addition, Palo is for ages 18 and older, so unfortunately, if you have little ones in tow, you'll either have to have another family member watch them, or have them visit the kid's areas during your meal.
Ok…let's get to the good stuff…the meal.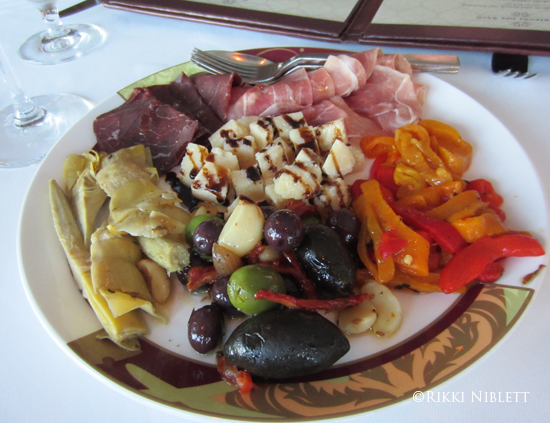 The first thing you are given is the Antipasti platter. This is one of my favorite parts about this meal. Guests are given meats, cheeses, and vegetables to enjoy as a pre-appetizer snack. In addition, breads are provided. It's so hard not to want to gorge out on this, but you have to keep in mind that you have many more courses to come…so pacing yourself is smart.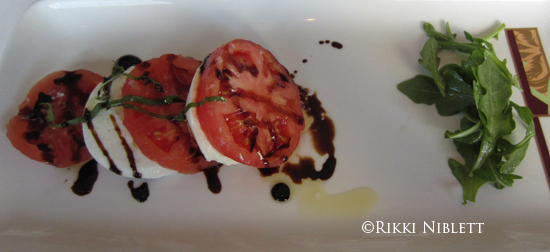 For my appetizer, I wanted to go with something light because I knew I'd be eating a lot, so I opted for the Mozzarella and Tomatoes. This was great. The tomatoes were ripe and the mozzarella was fantastic. It was the perfect intro to dinner.
Now, one thing that heavily disappointed me was that the restaurant took off the Lobster Ravioli as a main dish.  You can still get it, however, it is listed as part of the special wine pairing menu (which comes at an additional cost in addition to the fee that guests must pay to dine at Palo), however, guests are welcome to order whatever they want off this menu too.  Mine was served as an appetizer portion.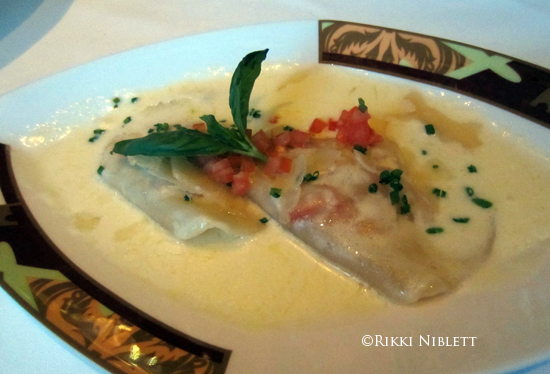 The Lobster Ravioli is phenomenal. It has a great combination of cheese and lobster and the sauce was creamy and perfect.
The Beef Tenderloin left a little to be desired. I found the dish to be a bit average. The beef didn't stand out as spectacular; I've had better many other places. Even had better beef dishes on the ship at the other restaurants. I really expected better beef from the restaurant that has an up-charge.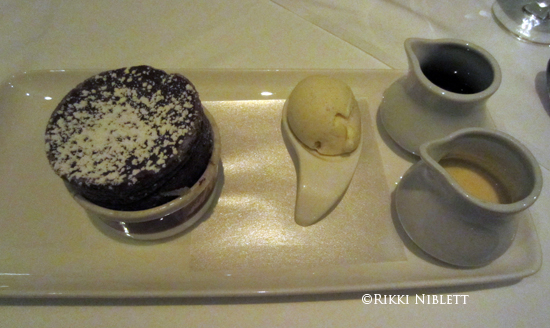 As far as desserts go, I of course got the infamous chocolate souffle. It is served warm (you have to preorder it because it takes a while to cook) and served alongside ice cream and two types of sauce–chocolate and vanilla. Oh…it is just incredible. This is why you go to Palo.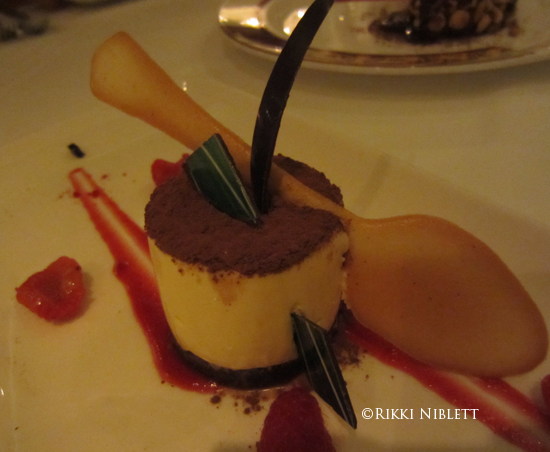 I also tried the Tiramisu. This had a great coffee flavor to it and was exceptionally light. I also loved the touch of the cookie spoon! The tiramisu, however, doesn't compare when you have the chocolate souffle sitting in front of you though.
Overall, Palo is a great meal and one that is a must do for me. I do wish that I would have just ordered the Lobster Ravioli as my main meal, as it is far superior to the tenderloin.
Dinner begins at 6:00 p.m. nightly and the final reservation time is 9:00 p.m.  Keep in mind that this is a popular restaurant that "sells out" quickly ahead of cruises, however, the restaurant often has availability if you ask at Guest Services when you board the ship you may be able to score a reservation.
Have you been to Palo? What are your thoughts?