This post may contains affiliate links for your convenience. If you make a purchase after clicking a link we may earn a small commission but it won't cost you a penny more! Read our full disclosure policy here.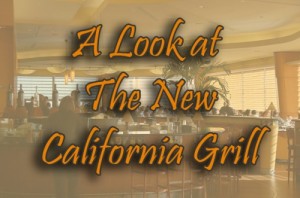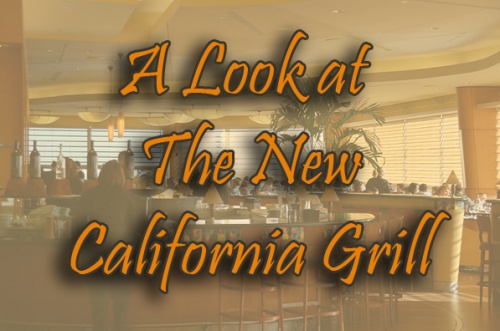 The California Grill is a favorite among Disney fans.  With it's amazing food (hello sushi!) and it's spectacular view (hello Wishes!) it's a must stop for many each and every Walt Disney World trip.
With that being said, for many months, many people have been waiting with baited breath as this restaurant, situated on top of Disney's Contemporary Resort, has been undergoing an extensive refurbishment.  It seems as everything has been seeing a bit of a change, from the decor, all the way down to the menu.  When the restaurant reopens on September 9, the place will be like it's brand new!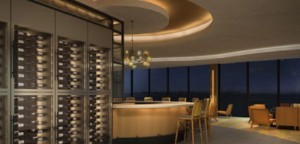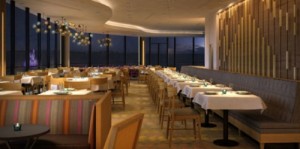 The good news is that the restaurant will still feature fine dining with dishes inspired by the fresh tastes of West Coast American cuisine. However, when is fabulous restaurant reopens, it will debut with a completely refreshed look featuring colors of taupe, gray, and white, with light woods.  To brighten up the place, sporadic pops of color will be added, including via the carpet, which is inspired by famous Imagineer and Disney Legend, Mary Blair's art.  (She did the wonderful mural that can be found in the Contemporary's lobby, as well as worked on it's a small world.)  In addition, a wine display will be found in the lobby.  This display will be a climate controlled cabinet and feature wines that will be served in the restaurant.  In addition, there will be two communal tables with seating for ten.  Oh…and don't forget those outlooks for viewing the fireworks, as now there will be two, one on the north side and one on the south side.
Of course, we are here to talk about food and from what we can tell from sneak peeks, it looks to be an outstanding menu.
Items include: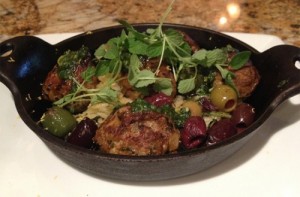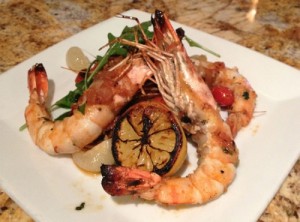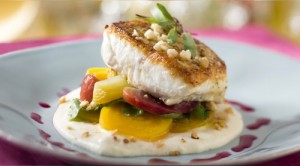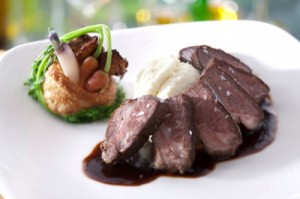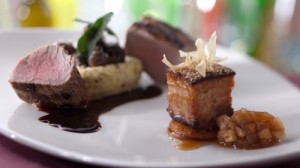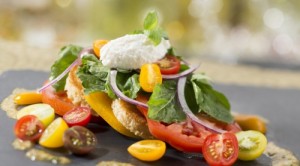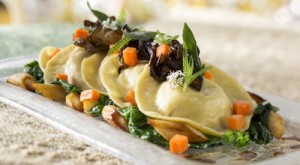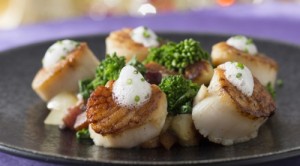 And of course, who could forget their fabulous flatbreads, which will also be making a comeback!
The sushi will, of course, be returning!  New options include the spicy kaza roll with tuna, shrimp, and scallops with tempura and fireball sauce. Also new will be the sea urchin nigiri with soybean paper, salmon roe, and grated wasabi root.  In addition, there will be an omakase menu that will feature twelve different courses with the chef will preparing special and unique dishes each night.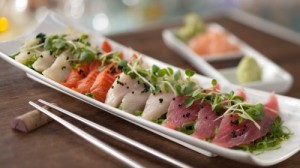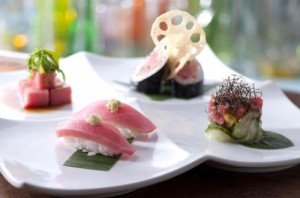 Of course, I mentioned the wine display, which will include 250 different choices for diners to choose from, 80 by the glass; plus there will be ten different kinds of sake; as well as eight different craft beers, many of which are new to the menu.  There will also be signature cocktails that will only be available at this restaurant.
Looking for dessert?  There are many great options including banana fritters; chocolate pudding cake (which I must try!);  a lemon cheesecake; and a sundae sampler, which will include a caramel corn sundae, a Coke float, and a strawberry sundae.
For those who cannot wait to dine here (and trust me…I can't blame you!) reservations open up starting August 26!  All I can say is the "new" restaurant certainly looks like it will be incredible, just like it's always been.