This post may contains affiliate links for your convenience. If you make a purchase after clicking a link we may earn a small commission but it won't cost you a penny more! Read our full disclosure policy here.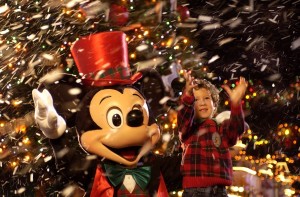 The Holidays are now upon us!  For many, this is the last day of work before the New Year!  Maybe some of you have Disney vacations planned for the next two weeks.  If you do, there are a few things I thought you should be aware of when dining at the parks or resorts.
First, off, many Disney restaurants will be offering special meals to guests.  Some of them include:
Magic Kingdom
The Diamond Horseshoe
Tortuga Tavern
A special Caribbean themed Island Dinner Buffet is being served from 5 p.m. – 9 p.m. from December 21 – January 4.  Holiday Menu includes:  Ocean harvest chowder with crackers; Lush garden greens with lite vinaigrette, Black Pearl balsamic dressing and ranch dressing; Gulf grilled vegetable pasta salad; Shipwrecked tomato, mozzarella and basil salad; Sea salted green beans; Caribbean spiced sweet potato wedges; Treasures of mac and cheese; Rosemary-garlic pork steamship; Cannonball meatballs with marinara and parmesan; Banana leaf baked mahi with Gold Coast mango chutney; Barbosa's braised beef with julienne carrots, celery and pearl onions; Captain Jack's chicken breast with lemon and parsley; Assorted rolls with butter; Rice crispy bon bons; Mickey brownies; Assorted éclairs; No sugar added lemon cookies; Assorted cup cakes; Fresh fruit salad
Epcot
Biergarten
Buffet will include Holiday dishes
LeCellier
Disney's Hollywood Studios
Hollywood & Vine
Christmas lunch buffet
Two dinner seatings with holiday menu offerings including:  carved turkey breast, cornbread stuffing, root beer glazed butternut squash, spiced pumpkin mousse on the buffet.
Taste of Hollywood To Go
From December 23 – January 5, boxed meals will be sold for $15.99 and include reserved seats for Fantasmic! Menu items include: Hot fried chicken with roasted garlic mashed potatoes, sweet corn and carrots and warm apple crisp; Veggie sandwich with avocado, orange and tomato salad, tabbouleh and chocolate cake; California and tuna sushi roll with avocado, orange and tomato salad, ginger-marinated tomatoes and cucumbers and a spicy pecan chocolate cluster; Shrimp salad with avocado, orange and tomato salad, ginger-marinated tomatoes and cucumbers and mandarin orange cheesecake; and Cold-cut roast beef with creamy horseradish, potato salad, grilled asparagus and chocolate cake.  For children, they can choose from a turkey and American cheese wrap with apples and carrots with ranch dip, strawberry yogurt and a seven-layer cookie bar; or strawberry yogurt, apple wedges, carrot sticks, Goldfish crackers and an organic apple and cinnamon oatmeal bar.  Meals can be picked up at Min & Bill's Dockside Diner from 10:30 a.m.-8 p.m. and you can call 407-WDW-DINE to make reservations up to 24 hours in advance.
Disney's Animal Kingdom
Tusker House Restaurant 
Offering Christmas specials on the buffet.
Downtown Disney
Earl of Sandwich
Holiday Turkey Sandwich – served with oven roasted turkey, stuffing, cranberry sauce, seasoned mayonnaise, and warm gravy
Holiday Ham Sandwich – served with ham, fresh pineapple rings, and a holiday apple glaze
Fulton's Crab House
offering a holiday prix fixe meal – Orange Blossom pilsner clams, mussels, warm water lobster tail, sausage, corn on the cob, red potatoes, sweet onions
Portobello
offering a holiday prix fixe three course meal – First course – Arugula Salad, caramelized walnuts, gorgonzola, citrus vinaigrette; Entree – New York Strip, gorgonzola whipped potatoes and rosemary sauce; Dessert – Chocolate Mousse, strawberry sauce
Raglan Road
Serving a prix fixe menu – Bunratty Mead glazed Turkey with butter whipped potatoes, and apple, sage & sweet onion stuffing; Brussel sprouts; Cranberry & plum chutney, served with a traditional gravy
Wolfgang Puck Grand Cafe
serving a special holiday menu – Mushroom Chowder – Yellow Footed Chanterelles; Truffle Oil Drizzle
Bone-In Veal Chop – Mustard Char; Balsamic Glaze and Carrot Puree; Eggnog Creme Brulee – Traditional Burnt Sugar
Disney's Boardwalk
Flying Fish Cafe
offering a prixe fixe four-course menu
Disney's Contemporary Resort
The Wave…of American Flavors
Chef Mickey's
serving a Christmas Day brunch
Disney's Fort Wilderness Resort and Campground
Mickey's Backyard BBQ
Two shows at 5 and 7 p.m. The menu will consist of all the holiday classics.
Trail's End Restaurant
offering special lunch and dinner options
Disney's Grand Floridian Resort
Citricos
Offering two seatings at both 5 pm and 7:30 pm
Disney's Wilderness Lodge
Whispering Canyon Cafe
offering an all-you-care-to-eat holiday dinner with turkey, ham, beef strip loin, stuffing, mashed potatoes, sweet potatoes, cornbread and cranberry sauce.
Disney's Yacht and Beach Club Resorts
Cape May Cafe
serving hand-carved smoked ham with winter pineapple chutney and turkey with stuffing.
Captain's Grille
offering a holiday buffet
Yachtsman Steakhouse
Of course, other restaurants may be offering additional special menus, so if you already have Advanced Dining Reservations to eat somewhere else, don't worry!
For more information about the Holidays and dining at Walt Disney World, check here:  https://www.themouseforless.com/walt-disney-world/planning/events/holidays/#Dining
Second, I wanted to share some information with you about the upcoming Spice Road Table.  Spice Road Table is a table service restaurant serving tapas style menu offerings and will have 120 seats situated outside on the water (perfect for Illuminations) and 60 seats indoors.
Disney has released a bit of the menu and quite a few things look intriguing.   They will serve dishes like lamb sliders; harissa chicken drumettes; rice stuffed grape leaves; fried calamari; mussels with preserved lemons and tomato sauce;salted cod coquettes; a tingis sampler; garlic jumbo shrimp in a spicy chili pepper sauce; a Mediterranean omelet with sausage, potatoes, and caramelized onion; and Moroccan merguez sausage with a tomato salad. Also available for those wishing to imbibe will be a wide selection of wines, a Spice Road Table Aperitif Flight, and sangria.
Here is a look at some of the menu options: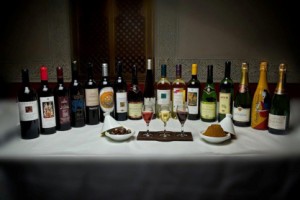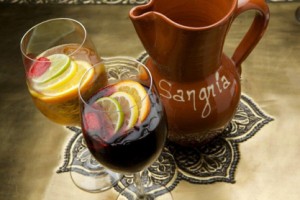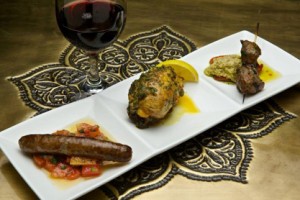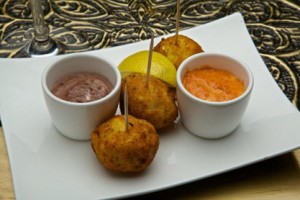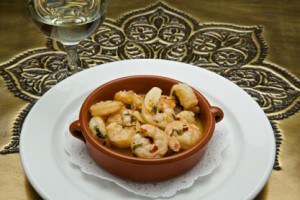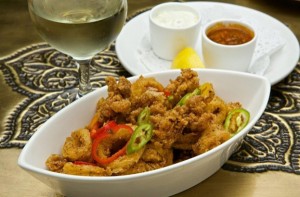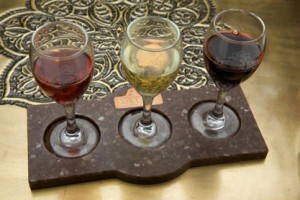 The restaurant is expect to open now in early 2014.