This post may contains affiliate links for your convenience. If you make a purchase after clicking a link we may earn a small commission but it won't cost you a penny more! Read our full disclosure policy here.
You know, I'm totally in a Harry Potter state of mind right now. I just enjoyed Harry Potter Weekend on Freeform and I've been enjoying reading Harry Potter and the Cursed Child. Plus I'm anxiously waiting Forbidden Beasts. Yep, I'm obsessed.
This also means that I am obsessed with The Wizarding World of Harry Potter. I think the environment is one of the best that's ever been created. It takes me into the world I've read and seen on film in ways that only Radiator Springs does over at Disney California Adventure.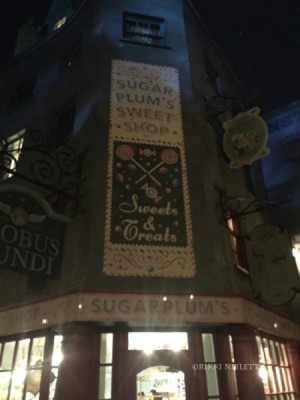 So on a recent trip, I knew I had to make a stop at Sugar Plum's Sweet Shop. The shop is located in Diagon Alley at Universal Studios Florida and is a fun-filled, brightly lit candy and sweet shop filled (and I mean filled) with lots of pastel colors and incredibly delicious treats.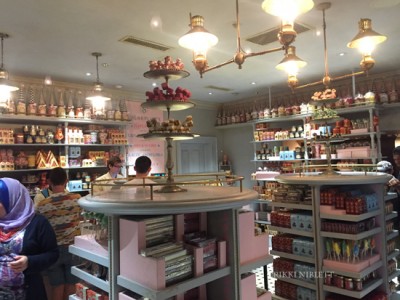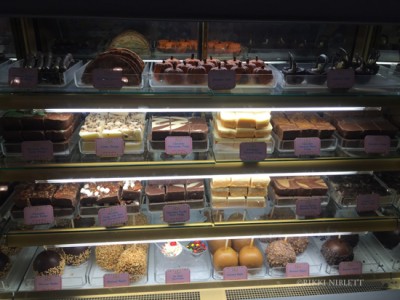 The shop contains a counter where you can choose to purchase specialty items both that you've heard of from the books and films and some that you haven't. If you're looking for no-melt ice cream, pumpkin pasties, fudge of all varieties, candy apples, and more, this is where you're gonna want to stop.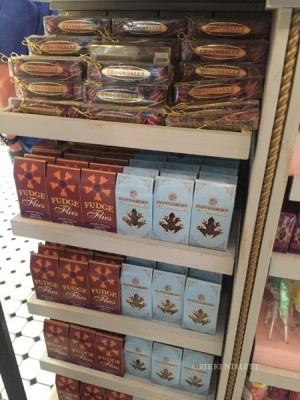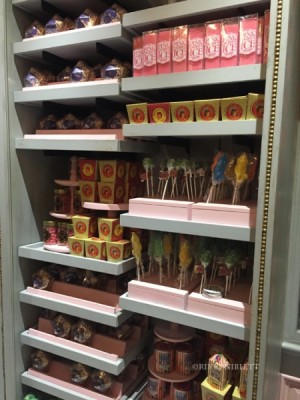 In addition to the homemade treats, there are also some pre-packaged items to choose from. So, if you're looking for Fudge Flies or Chocolate Frogs….you'll find them here.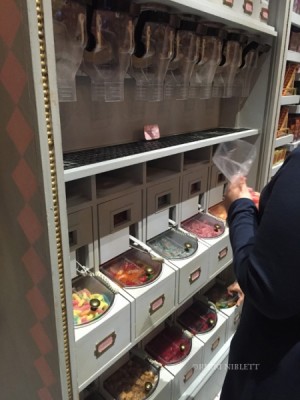 Looking for bulk candy? They have that here too. Grab a bag and fill it up!
But I was here for one of the homemade sweet treats. I heard tale of Butterbeer fudge and knowing my delight for thing Butterbeer, I knew I had to try it.
The fudge itself is incredibly rich. It's exceptionally sugary and will leave you with a sugar high. The bottom is more of a butterscotch flavor and the top is more vanilla. The flavors tend more towards vanilla, almost with a toasted marshmallow hint. It's very good, but this is one you are going to want to take your time with. You do not want to overindulge. So eat a bite here and a bite there and you should be fine.
Next time you visit The Wizarding World of Harry Potter, I strongly suggest trying anything Butterbeer related. It's all incredible. I've yet to be disappointed. So where do things like Butterbeer ice cream and Warm Butterbeer, and Frozen Butterbeer rank? Well, that's another blog post. 😉
Have you tried Butterbeer fudge? What were your thoughts? Also, what's your favorite version of Butterbeer? Share in the comments.