This post may contains affiliate links for your convenience. If you make a purchase after clicking a link we may earn a small commission but it won't cost you a penny more! Read our full disclosure policy here.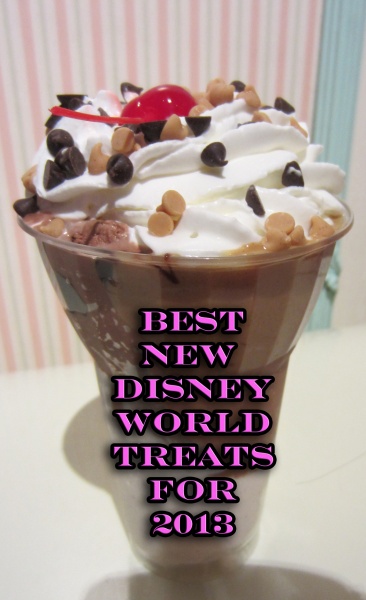 Wow…here we are. 2013 is quickly coming to an end!
This year Disney really brought out the creativity in the dishes and treats that are available for guests to nosh on while they're in the parks.  This is of course,  in addition to some fantastic fan favorites. It's really amazing to think about all the new treats that rolled out this year  If you have a trip in 2014, here's a list of things you need to try, if you already haven't, while you're visiting the Walt Disney World Resort.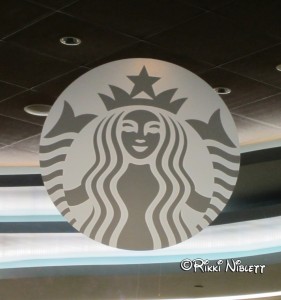 Starbucks Coffee:  If you're fan of coffee, you know full well that Disney coffee had previously been, well less than stellar.  Commonly called Nescrape among coffee drinkers…Disney coffee was often very much something that you tended to drink only when you needed a pick me up.  You almost certainly never enjoyed it for the taste.  Now, that's no more, because Starbucks has rolled into the parks.  Whether you love it or you hate Starbucks isn't really the point, the point is that drinkable coffee is now able to be found in the parks.  For that I'm super grateful.
Joffrey's Coffee:  Same thing as above.  If you're not drinking something from Starbucks, it's likely your drinking Joffrey's.  Brought in this year to most of the resorts, Jofferey's has been a wonderful addition for those who need their morning cup of joe.
Food Trucks:  Added to Downtown Disney WestSide this Fall are four food trucks which are themed to represent the four different Walt Disney World theme parks.  Each truck serves up delicacies that have some sort of meaning to the park they represent.  For example, at Namaste Cafe, they serve up butter chicken, which is served at Sanaa at Disney's Animal Kingdom Lodge.  These trucks will be very helpful to guests who visit Downtown Disney over the next few years as the construction for Disney Springs ramps up.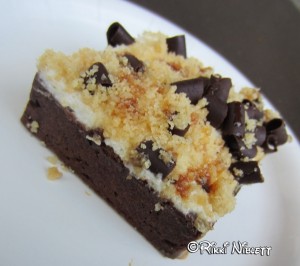 Banoffee Tart:  So…I know this one's only available during Epcot Food and Wine Festival, but this was just so good.  It was chocolate, it was toffee, it was bananas, it was delicious.  I really hope that during next year's festival, the Scotland booth returns.  If it does, I will most certainly be selecting this as one of my Food and Wine Festival choices.
Mac and Cheese Burger:  This new invention, which can be found at Electric Umbrella, is really just about the most perfect use of macaroni and cheese out there.  You take a burger, add cheese and any fixins and then add mac and cheese on top to make it the cheesiest burger you can dream of.  You have me sold.  While I haven't tried this yet, it sounds fantastic.
Gardens Kiosk:  This new booth that can be found at Animal Kingdom is such a welcome addition, especially for those with food allergies.  The booth has information on all the different ingredients in just about every dish that's served in the park.  Plus, it has many snacks for sale that meet different dietary restrictions.  While it hasn't been rolled out to all the parks yet, I still suspect that if this is a success, you will find it creeping into the other three.  And bravo to Disney for creating something like this.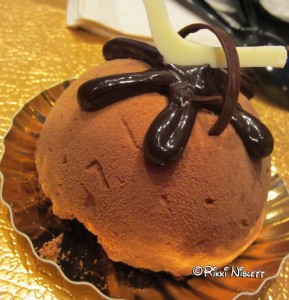 The France Pavilion:  Ok…I totally cheated on this one, but Epcot's France Pavilion really stepped it up in the way of food this year that I had to.  First you have L'Artisan des Glaces, the new hand-crafted frozen treats shop, serving delights like ice cream and sorbet.  (And you can add a shot of alcohol to make it a bit more adult if you wish.)  You have Monsieur Paul, which saw a complete renovation, including a new menu.  Finally, you have Les Halles Boulangerie & Pâtisserie which has amazing desserts.  Also on the menu are a few soups I've been dying to try when it's not a thousand degrees outside.
Double Chocolate Funnel Cake:  added to the American Adventure Funnel Cake window this year.  I mean, how can you go wrong with chocolate on top of more chocolate?  I say you cannot and know that I will be trying one of these myself, hopefully soon.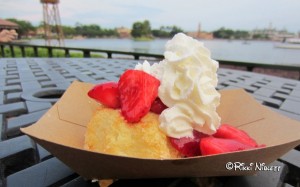 Food Booths For Epcot Flower and Garden Festival:  Yep, another specialty choice, but for good reason.  The fact that Disney added these booths to the Flower and Garden Festival have added a whole new element to the event.  The food booths are coming back again this year and hopefully with some similar choices from last year, like the strawberry shortcake and the dole whip with rum.
All-American Sundae:  Yep…you knew I couldn't have a top list without having this one on there.  The All-American Sundae, which can be picked up at The Plaza Ice Cream Parlor on Main Street USA is just the perfect ice cream sundae possible.  You have chocolate ice cream, vanilla ice cream, hot fudge, peanut butter, chocolate chips, peanut butter chips, and whipped cream, all topped with a cherry.  It's a mini No Way Jose and it's oh so yummy.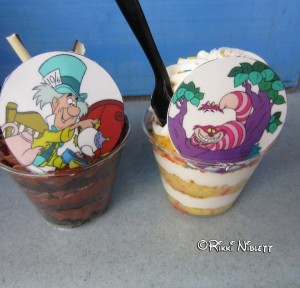 Cake Cups:  Come on….you know my top choice for new treat for this year.  The Cake Cups which are sold at Cheshire Cafe in Fantasyland are by far, the best treat that I think Disney has rolled out this year.  It's basically a deconstructed cupcake, that's super heavy on icing and includes just a little cake to make things interesting.  Coming in two different flavors, mocha or birthday cake, this is not a treat for the faint of heart.  You have to really like icing, but if you do, trust me…it's well worth the calories.  (Wait…there are no calories at Disney…nevermind!)
Alright, so those are my top picks for the best of the best for 2013.  It will be interesting to see what 2014 brings us.  I'm sure that Disney's best culinary minds are already thinking up some fantastic ideas!