This post may contains affiliate links for your convenience. If you make a purchase after clicking a link we may earn a small commission but it won't cost you a penny more! Read our full disclosure policy here.
By Carol Garcia
Some can visit the seminars and food booths at the Food and Wine Festival and be perfectly happy. Then there are others who have discovered the array of special dining events. These events are geared toward adults and all of them include wine (one event includes beer instead). For those who are looking for something beyond an appetizer sample at a food booth, Epcot offers a variety of special events, from basic to sumptuous with prices ranging from free to a definite splurge. All of the Food and Wine Festival events require at least park admission unless otherwise noted. Reservations for the separately priced events can be made now at 407-WDW-FEST. Be aware that many of these are extremely popular and do sell out, so call early to ensure your dates are available for all but the free events.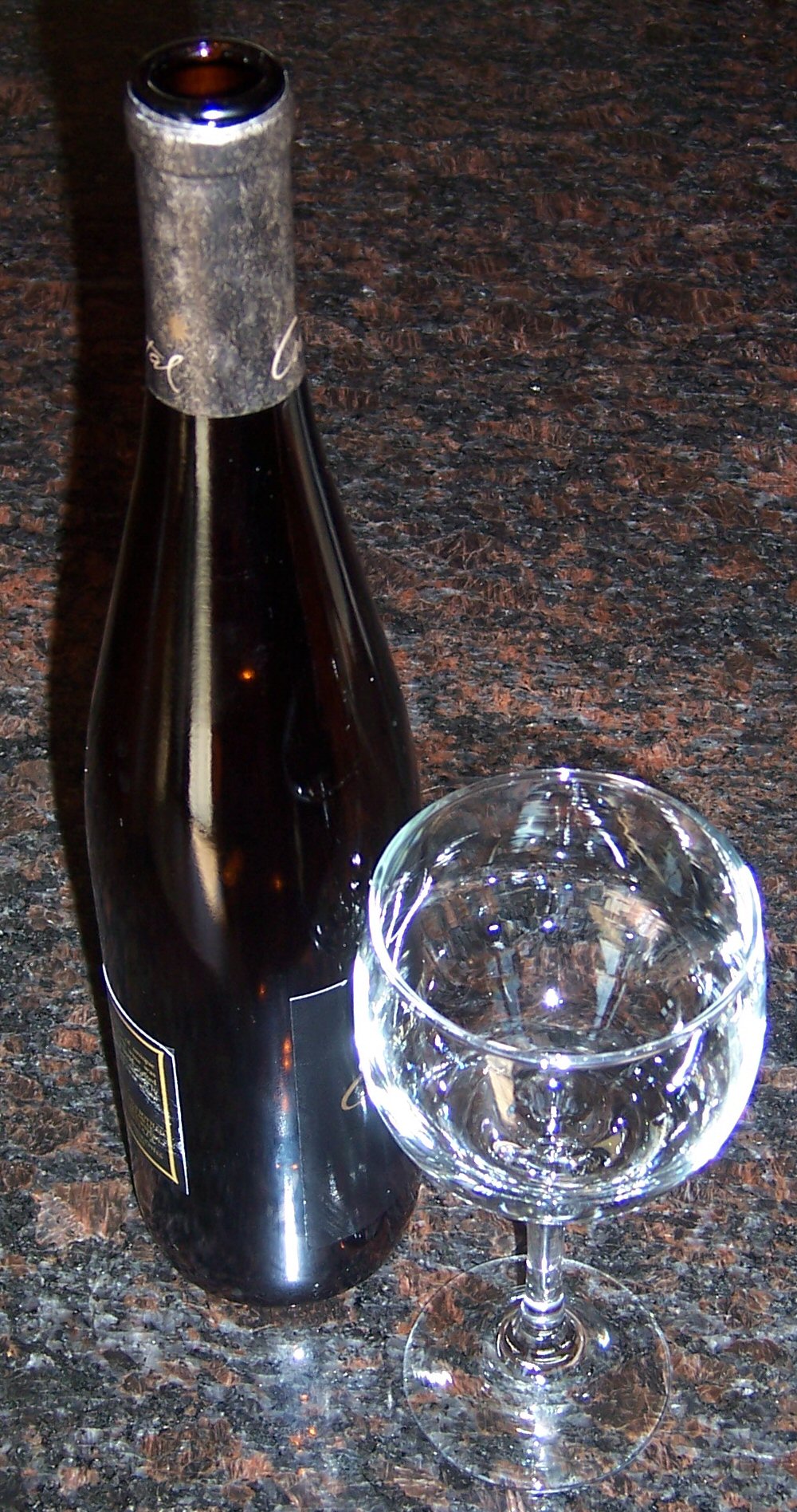 Culinary Demonstrations and Lecture Series
Check the festival guide for locations and times of these complimentary events. A limited number of people are admitted into these demonstrations, which allow you to taste and hear from renowned chefs. The weekends also offer 45-minute seminars on such diverse topics as chocolate, coffee, and olive oil.
The Odyssey Cooking School
Have a hands-on learning experience with a guest chef – for the first time at the Festival! Each class will cook a themed meal which will be sampled at the conclusion of the class. Classes are held only on Thursdays from 10:00 a.m. – 1:30 p.m. at a cost of $100 per person* (plus tax, gratuity included). Be among the first to experience this new tradition.
Wine Pairing
If you want to experience something unique without spending a small fortune try a food and wine pairing. Starting at $35 (plus tax; gratuity is included), you'll get three courses with wine pairings at a select Epcot restaurant. A representative from the winery featured will discuss why the wines go with the food, and they'll answer any questions. Favorites include Le Cellier and Coral Reef, which change menus for each food and wine pairing event.
Wine Not Your Thing?
Beer aficionados are invited to grab a frothy mug and indulge in a barrel of beer-friendly events during the 10th annual Epcot International Food and Wine Festival Sept. 30-Nov. 13 at Walt Disney World Resort.
Recognized for wines from around the globe, diverse culinary creations, and celebrity chefs, the six-week-long festival also caters to beer lovers with 500 complimentary beer seminars, special events, and a lively Oktoberfest celebration.
"Our festival has a blend of offerings that appeal to wine, beer, and food enthusiasts," said Brad Rex, vice president of Epcot. "We offer hundreds of beer seminars, and more than 30 different beers are available throughout the festival."
Highlights include:
Great Beers of the World, hosted by InBev. The distinctive flavors of premium ales and lagers such as Stella Artois, Bass Ale and Becks are available for tasting in the United Kingdom Rose & Crown Pub Garden. Complimentary seminars are run several times daily (see Festival Guide). Beer lovers can purchase a wide selection of beers at the Great Beers of the World Kiosk.
The History of Beer in America hosted by Boston Beer Company, brewers of Samuel Adams Beer. Guests can learn about the history of beer including the art and science of brewing. Seminars are scheduled daily at 12:30, 1:15. 2, 2:45, 3:30, 4:45 and 6:15 p.m. in the American Adventure courtyard.
Hops and Barley Market hosted by Samuel Adams. Guests can sample eight different Samuel Adams beers and two dishes made with beer — a chocolate stout cake made with Samuel Adams Cream Stout and barbecued pulled beef made with Samuel Adams Light.
The tradition of Oktoberfest. The celebration each weekend includes a keg-tapping ceremony every Friday, Saturday, and Sunday in the heart of the Germany pavilion's Bavarian Village. Lowenbrau and Lowenbrau Oktoberfest brews are shipped directly from Munich for the festival. Last year more than 200 kegs were tapped.
Brewers' Dinner. Jim Koch, the founder of Samuel Adams Beer, hosts an elegant dinner that takes guests through the history of beer in America with extraordinary food and wine pairings. Nov. 8 in the American Adventure rotunda. $125 per person plus tax (gratuity included).
Party for the Senses
At 6:30 p.m. every Saturday of the Epcot International Food and Wine Festival (Sept. 30-Nov. 13), World Showplace opens its doors to Party for the Senses, a food-and-wine-tasting extravaganza that grows each year in popularity and reputation.
More than 70 different wines, champagnes and beers are poured. At least 25 eminent guest chefs and Disney chefs produce culinary gems. And world-renowned Cirque du Soleil performers take the stage with four acts choreographed solely for this grand-tasting event.
As Party for the Senses guests wander from one taste station to another, they can sample the cuisine, both savory and sweet, while sipping fine wines from around the world. And they can watch the remarkable performers of Cirque du Soleil, who've created a show just for them, including:
Aerial Ballet in Silk, Aerial Ring, Tightrope Walking, Hand Balancing, German Wheel, and Diabolos — Chinese yo-yos maneuvered by adept young performers.
An appearance by the original artist who played The Green Bird in La Nouba at the Cirque du Soleil theater in Downtown Disney West Side.
Cirque du Soleil music performed by local artist and former La Nouba vocalist Sisaundra Lewis.
Guests can make reservations for Party for the Senses events ($95 per person, plus tax, gratuity included, and park admission required) Oct. 1, 8, 15, 22, 30, Nov. 5, and Nov. 12 by calling 407/WDW-FEST (939-3378). For more information, guests can visit disneyworld.com/foodandwine.
What Else?
There are a number of other events during the festival.
Sweet Sundays
Cakes, pastries, and all things sweet take center stage while a celebrity pastry chef creates three dessert items for you to sample! The morning session begins with a light breakfast and a sparkling refreshment.
When: Sundays, 10:00 a.m. – 12:00 p.m
Cost: $55 per person* (plus tax, gratuity included)
Lunch and Learn
Observe a celebrity chef prepare your three-course lunch. A notable wine principal will present accompanying wines.
When: Fridays and Saturdays, 10:30 a.m. – 12:30 p.m.
Cost: $75 per person* (plus tax, gratuity included)
Epcot® Wine Schools
Embrace this exceptional opportunity to spend the day with a pro. Sessions include a tasting of the finest wines, lunch inspired by those wines, and a certificate of completion. Authorities include Italy Wine School, the Prestigious "Advanced Bordeaux Wine School USA" and Advanced Aussie Wine School.
When: Select Saturdays and Sundays
Cost: $125 per person* (plus tax, includes gratuity)
Exquisite Evenings at Epcot®
Celebrity and Walt Disney World® Signature Restaurant Chefs® team up to prepare a stellar five-course meal. Renowned wine professionals showcase wines from two to three different vineyards to compliment the stellar meals.
When: Fridays and select Thursdays, 6:00 – 9:00 p.m.
9/30 10th Anniversary Champagne Dinner – Brilliant Bubbles
10/07 South American – Sizzlin' South America
10/13 Napa Valley – California Goldmine
10/14 Australia – The Amazement of Australia
10/20 Pacific Northwest – Pacific Northwest Escape
10/21 Italian – A Taste of Italy
10/27 Italian Night – Tuscan Tales
10/28 Bordeaux – French Fatale
11/04 Rhone – Romancing the Rhone
11/10 Discover Portugal
11/11 California Adventure
Cost: $185 per person (plus tax, includes gratuity). Park admission not required.
At the Walt Disney World® Resorts
Signature Dining Series
Walt Disney World® Signature Restaurant Chefs welcome a celebrity chef into their kitchens to prepare a fantastic five-course dinner. All meals are accompanied by great wines and are hosted by featured vintners.
When: Select Sundays, 6:00 – 9:00 p.m.
10/02 Napa Dinner at the California Grill
10/09 South Africa Dinner at Jiko – A Cooking Place
10/16 Aussie Capers at Citricos
10/16 Bistro de Paris , France
10/23 Dinner at Citricos
11/03 Jiko – A Cooking Place, Flavors of Africa
11/06 Pacific Northwest dinner at Le Cellier Steakhouse
Cost: $145 (plus tax, gratuity included). Park admission not required.
Vertical Wine Tastings
Sample at least 10 vintages from exceptional vineyards with a wine authority moderating each tasting at the California Grill located in Disney's Contemporary Resort.
When: Saturdays, 1:30 – 3:00 p.m.
10/01 Flora Springs Trilogy Red Meritage, Napa Valley
Host – Andrea Robinson M.S.
10/08 Chappellet Cabernet Sauvignon, Napa Valley
Host – Fred Dame M.S.
10/15 Wynns Coonawarra Cabernet Sauvignon, Australia
Host – Matt Lane
10/22 Chateau Montelena Estate Cabernet Sauvignon, Napa Valley
Host – Evan Goldstein M.S.
10/29 Chateau Angelus, St. Emilion "Premier Grand Cru Classe"
Host – Hubert de Bouard
11/05 Jean-Luc Columbo "Cornas" Vertical of A Single Vineyard Syrah, Rhone
Host – Doug Frost M.S., M.W.
11/12 A. Ferreira Vintage Port, Portugal
Host – Bartholomew Broadbent
Cost: Ranges from $95 – $150 per person (plus tax, gratuity included)
Specialty Dinners
Spirited Ball: The American Adventure Pavilion
When: Oct 30, 6:00 – 9:00 p.m
Cost: $145 per person, plus tax, gratuity included)
A Taste of Turkey – A Mediterranean Feast: World ShowPlace
When: Nov 3, 6:00 – 9:00 p.m
Cost: $185 per person, plus tax, gratuity included)
Brewers' Dinner – An Evening with Jim Koch: American Adventure Pavilion
When: Nov 8, 6:00 – 9:00 p.m
Cost: $125 per person, plus tax, gratuity included)
Some information © 2004. THE WALT DISNEY COMPANY
Magically Speaking Featured Article
Library of Congress ISSN:1556-3863