This post may contains affiliate links for your convenience. If you make a purchase after clicking a link we may earn a small commission but it won't cost you a penny more! Read our full disclosure policy here.
By: Kristi Letsinger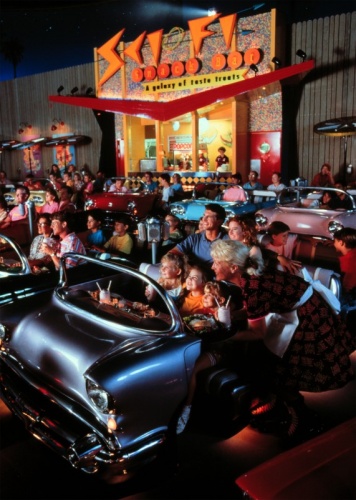 Having a food allergy and eating away from home can be a daunting task.  It is often difficult to know what is in the food, what it is cooked in and what is cooked with it.  Often servers and managers don't have enough information to help the diner eat without worry.
Eating at Disney, however, is a different experience!  Disney makes it easy for anyone with a food allergy to be confident in their choices, which allows them to enjoy their dining experience.
One of our favorite activities in Disney is the dining!  Between the variety of quick service stops, the yummy snacks, the table services, character meals and signature dining experiences Disney has something for everyone – even those with food allergies.
So you might ask, how do you plan for the food allergy at Disney?
The first step when making reservations or planning to eat at Disney with a food allergy is to check the special dietary needs section on the reservation screen when you make your advanced dining plans or to be sure that your travel agent making the reservations is aware of them.  This will alert the restaurant to your special need.
The second step is to email the special diets department at WDW.Special.Diets@disney.com .  This department has been invaluable in our dining experiences at Disney.  Send them an email asking about eating with your specific food allergy in the parks.  In our experience you will then receive a form to fill out that asks about your reservation numbers and the specific allergy.  We also received a detailed listing of allergies, foods and restaurants that were available for us.  That helped us to research the places and parks where we could eat and plan for specific stops in our day.
This is not a requirement to eating with an allergy at Disney but it has been a positive aspect of our trips!  The listing has been a huge help when eating at quick service restaurants and snack carts.
The third step to eating at Disney with a food allergy happens when you arrive at the restaurant.  This is different for the quick service restaurants than for the table service.  At the quick service restaurants you will need to ask for a manager to help with food allergies.  The manager will bring out a binder and share with you what you can eat.  This information will include all of the ingredients as well as the maker of the product.   The manager will then go to the back and begin working on your food.  You still have to stand in line to order and pay.  The allergy-free food often does take longer to prepare than regular food.  Knowing this when you order helps to cut down on any stress that waiting a little longer might cause the group.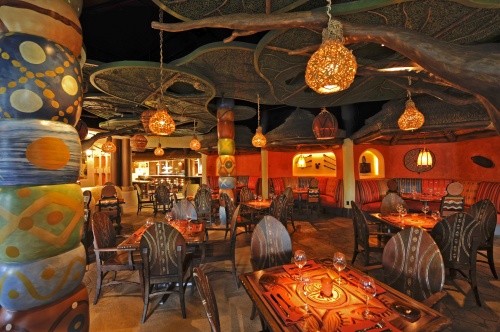 When you arrive at a table service restaurant and check in with the host they will often ask you about your allergy.  If they don't do this then please speak up!  Soon after you are seated the chef will come to your table and speak with you.  If you are eating at a buffet they will walk with you through the buffet showing you what you can and cannot eat.  In our experience they have also been able to make a few of the items allergy free when asked.  The servers have always seemed to know about the foods as well and have offered to speak with the chef when they haven't known.
The chefs, servers and cast members have always been respectful of the person and the situation.  We have always been pleased with the way that we were treated when asking for special help.
The last step to eating at Disney with a food allergy is to enjoy your meal!  Also, don't forget to thank the restaurant staff for their help!
We travel with a thirteen year old with an allergy to gluten (wheat).  Eating out can often be difficult trying to find what and where she can easily eat.  However, at Disney we don't worry about this nearly as much.  From bread to pasta to a delicious chocolate cake at Mama Melrose's in DHS, I think she enjoys the dining almost as much as the rides!
Don't let a food allergy keep you away from the huge variety of dining options at Disney. They will work with you to help you have the best dining experience possible at the most magical place on earth.