This post may contains affiliate links for your convenience. If you make a purchase after clicking a link we may earn a small commission but it won't cost you a penny more! Read our full disclosure policy here.
For much of the last decade, we have chosen to vacation at Walt Disney World. Our trips have been full of excitement, fun, and pure delight. But occasionally, we venture to other locations for our family vacation. And when we do, Disney always makes an appearance!
Two years ago, we spent a weekend touring our nation's capital, Washington, DC. We explored the zoo, memorials, monuments, and several museums. Where did we find Disney? In the Smithsonian Museum of American History, we found these Mouseketeer Ears…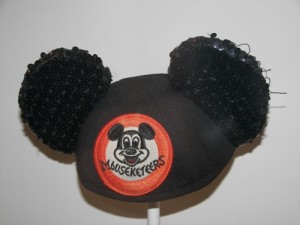 …and this vehicle from the Dumbo attraction.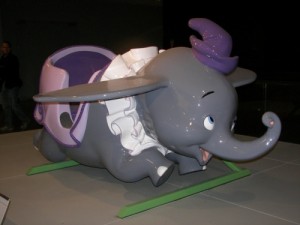 Another time, we took our sons to the beach for a couple of days. Included in our short vacation were a couple of rounds of miniature golf. None of us could pass up the opportunity to play at Captain Hook's Adventure Golf, another reminder of visiting Disney World. It put us all in the mood for a ride on Peter Pan's Flight!
Our most recent non-Disney vacation was a road trip through the Northeast. Suitcases were packed for a week away and consisted of several Disney hats and shirts, because, quite frankly, that "magical" attire makes up much of our everyday wardrobe! Throughout the week, random people would ask about Disney because of the clothes we were wearing. At Gettysburg Battlefield's gift shop, a lady selling fudge asked one son about his Disney shirt and began a lengthy conversation that included sharing favorite Disney memories. Ironically, both of us had received Magical Fast Passes during the Year of a Million Dreams!
In Plymouth, Massachusetts, we had a "magical moment" reminiscent of experiences we encounter at Disney World. In the mood for a cupcake, we found Cupcake Charlie's on a local map. We quickly made our way to the bakery only to discover they had closed an hour earlier. As I was walking back to the car, the owner opened the door and flagged me down. He offered me five chocolate chip whoop cakes for each member of our family – FREE!! This establishment's generosity and excellent customer service reminded me of the way Disney World treats it guests. As we drove away, we gave thanks for our "Magical Moment" that occurred over thirteen hundred miles from Orlando!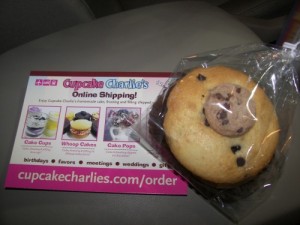 Our last stop on the road trip was New York City, a place I have only visited twice, but love almost as much as Disney World. And why not? Times Square is now home to the Disney Store, as well as numerous Disney "characters". In fact, the crossroads of two of my favorite vacation spots deserves a post all to itself! Stay tuned!