This post may contains affiliate links for your convenience. If you make a purchase after clicking a link we may earn a small commission but it won't cost you a penny more! Read our full disclosure policy here.
New, Hip, and Fun Watering Holes Shine at Walt Disney World and Universal Orlando
The magician-themed lounge AbracadaBar at Disney's BoardWalk is one of the newest watering holes to open at Walt Disney World. The atmosphere is elegant, and the décor draws on the 1930s, the golden age of illusionists.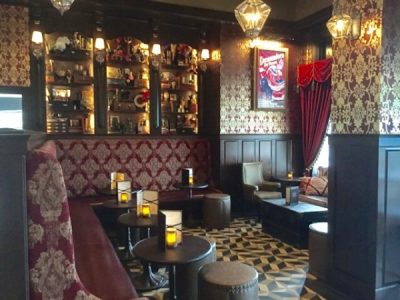 The lounge is intimate yet offers plenty of seating; while there is an outdoor terrace, you really want to be inside this cozy cocktail lounge. Similar to Jock Lindsey's Hangar Bar at Disney Springs, the bar tells a story with props, vintage posters, and artifacts throughout the lounge, the hallways, and even the bathrooms.
Cocktails are carefully crafted and served with a complimentary popcorn seasoned with curry salt. Most cocktails are $12. Wine and some interesting beers are also available. There is no dining available, but the newly revamped Flying Fish is right next door. AbracadaBar is open daily from 4 p.m. to midnight.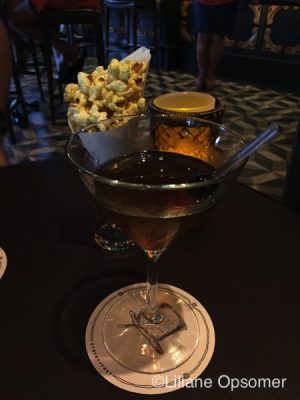 While the nonalcoholic Seashore Sweet cocktail, made with lemonade and blue cotton candy, is a nice nod to the former candy store that used to be in this location, I can assure you that the store will not be missed.
At Disney Springs Watering Holes Galore, but Jock Lindsey's Hangar Stands Out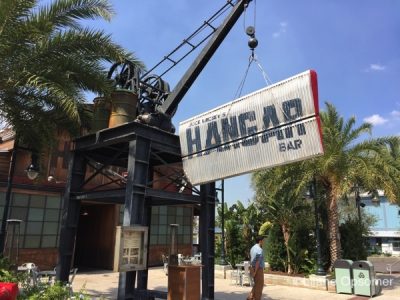 Sipping away at Jock Lindsey's Hangar Bar at Disney Springs is another great way to relax after a busy day in the theme parks. Named after Indiana Jones's pilot at the beginning of Raiders of the Lost Ark, the bar is filled with trinkets from all of Jock's travels. I think that the Indiana Jones reference is lost on most guests, but that doesn't mean that it's not enjoyable.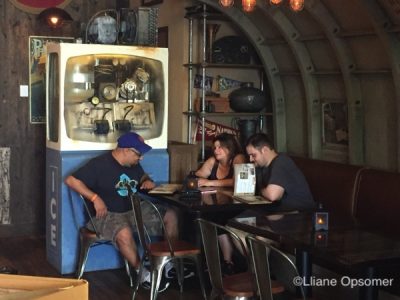 Jock Lindsey's Hangar Bar is located on the waterfront between Paradiso 37 and the BOATHOUSE. My favorite spot is the outside lounge inside Jock's old, canvas-covered steamboat Reggie. The bar is open for lunch and offers a perfect spot for sunset-watching.
The drink menu seems as extensive as the trinkets on display, with names such as Fountain of Youth, Reggie's Revenge, Bedtime Story, and Wrong Island!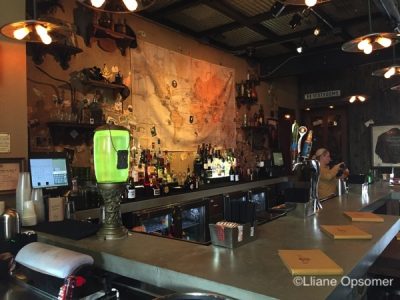 While you can order spicy chicken wings with a zesty Asian sauce (Lao Che's Revenge), grilled bratwurst (Brody's Brats) served with mustard and pickled cabbage, and sliders (Rolling Boulder Sliders), the real fun starts with dishes such as Dr. Elsa's She-Deviled Eggs, beet juice-brined deviled eggs topped with lump crab.
Another winner is Squid! Why'd It Have To Be Squid, a calamari flatbread, and the Snack of Ra, a plate of African salads and dips with injera flatbread and naan crisps.
The bar is open from 11:30 a.m. to midnight Sunday through Thursday, and until 1 a.m. on Friday and Saturday. 
Over at Universal Orlando, Check Out these Exciting Watering Holes
Strong Water Tavern, located in the lobby of the newly opened Sapphire Falls Resort, is another gem. The tavern offers a unique dining and drinking experience. The tavern offers 75 different brands of rum and amazing rum-infused cocktails. Rum tastings start at $18 for three different rums from the same region.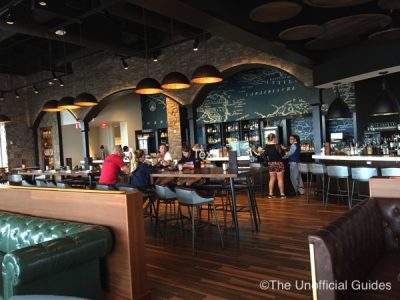 In case you are undecided, a Rum Captain is on hand to help you pick the drink that is just right for you. The cocktails do the name of the tavern justice—they are strong!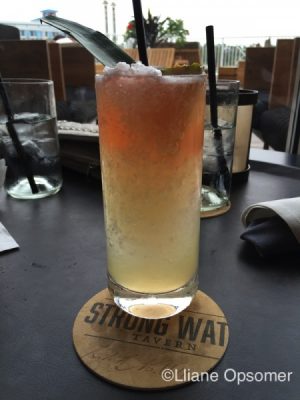 For the little hunger I recommend the "Jamaican Curry Goat" dish with Scotch bonnet, curry, potatoes, and thyme. The drinks and the tapas-styled dishes are pricy but well worth it.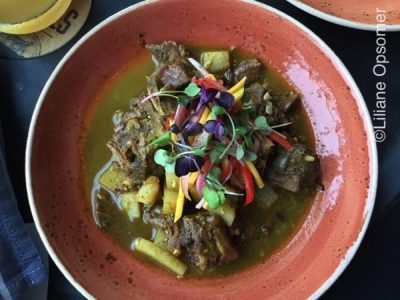 Strong Water Tavern is open from 4 p.m. till 2 a.m. daily, except for Sundays when the tavern closes at midnight.
Watering Holes Can Be Very Sweet
The newly opened steampunk-themed Toothsome Chocolate Emporium & Savory Feast Kitchen offers yummy, reasonably priced dining and irresistible sundaes and milkshakes with unique toppings. The toppings are indeed anything but ordinary, with flavors such as Salted Caramel Flan, Bacon Brittle, and S'mores. There is even a milkshake with an entire cupcake stacked on top of it!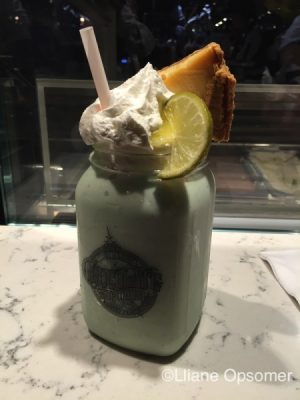 Located on the second floor is the bar, which has a great vibe and an amazing view of Universal CityWalk. Just like the food menu (over 70 items), the bar menu is also extensive. As a matter of fact, dinner and drink menus are so huge that they are presented in a book format! I highly recommend the Classic Old Fashion (Woodford Reserve whiskey, sugar, Angostura bitters for $10). Guinness lovers will want to order Toothsome's own brew, the Too Chocolate Stout.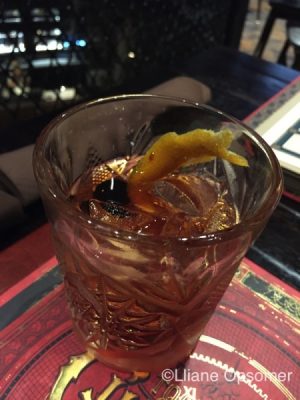 Professor Doctor Penelope Tibeaux-Tinker Toothsome and her robot companion, Jacques, roam the establishment and I suggest you take some time to listen to their story.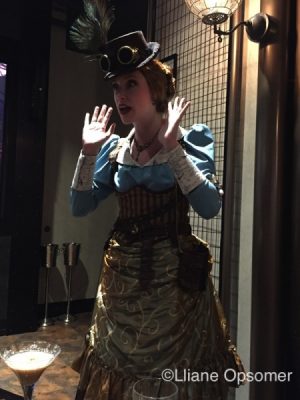 A gift and candy store on the first floor offers amazing treats for those who want to continue catering to their sweet tooth once they return home. Toothsome Chocolate Emporium & Savory Feast Kitchen is open from 11 a.m. until 11 p.m., and until 11:30 p.m. on Friday and Saturday.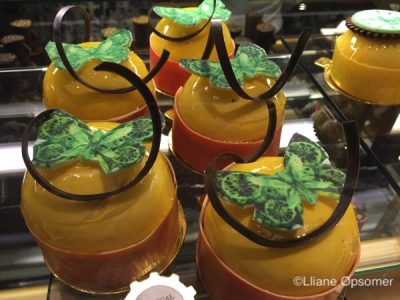 So what's next? Don't Worry the Next bar is just around the corner!
Master Sommelier George Miliotes, one of only 230 worldwide industry professionals certified by the Court of Master Sommeliers, returns to Disney in the Fall of 2017. George Miliotes, who formerly created an award-winning wine list for California Grill at Disney's Contemporary Resort, will spearhead Wine Bar George at Disney Springs.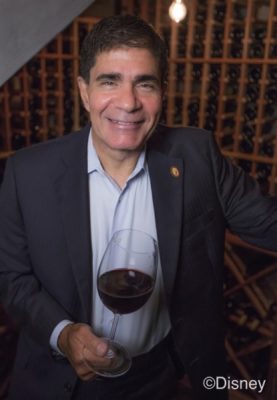 The design for the 210-seat wine bar is reminiscent of a winemaker's home estate, featuring oak wood; warm lighting; and a welcoming, comfortable atmosphere. Wine Bar George also will include a food menu featuring small plates of cheese, and charcuterie from local artisans, designed to complement the wine list.
Wine Bar George will offer more than 100 selections both by the bottle and the glass from renowned regions in North American and worldwide. The bar plans to offer seminars with visits from renowned winemakers.
No official date has been set for the fall 2017 opening date. You will find Wine Bar George behind Raglan Road and across from Jock Lindsey's Hangar.
I can't wait to experience Wine Bar George. How about you?
Cheers!
Walt Disney World and Universal Orlando offer a wealth of watering holes and amazing dining venues. For more offerings check out The Unofficial Guide to Walt Disney World by Bob Sehlinger and Len Testa and The Unofficial Guide to Universal Orlando by Seth Kubersky.