This post may contains affiliate links for your convenience. If you make a purchase after clicking a link we may earn a small commission but it won't cost you a penny more! Read our full disclosure policy here.
From Our Magically Speaking Newsletter Archive – subscribe today!
By Roye Ann Morris
As I was getting ready to plan our next trip to Disney World, my mind wandered to previous trips and some of my favorite things that are no more.  I began to dig through scrapbooks and photo albums, searching for pictures of long-gone attractions and shows that my family and I had enjoyed through the years. Here are a few of my favorites!
Disney Dollars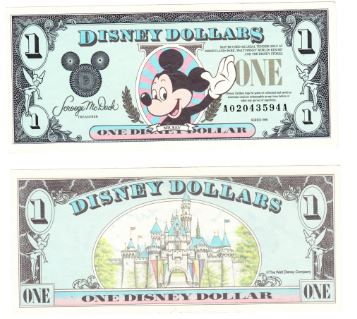 We loved collecting these as we waited for our next Disney trip. Although they are no longer available, Disney will still honor any you might have. I think I'll keep these, though; the memory is worth more than anything the dollars might buy!
River Country and Discovery Island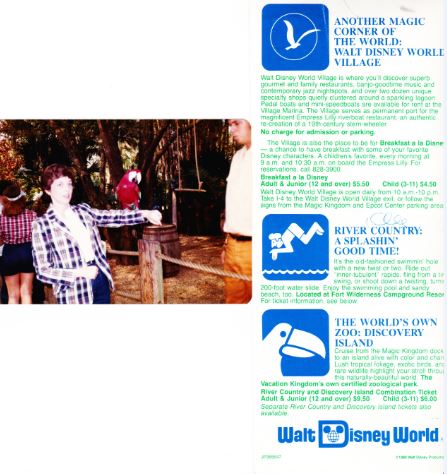 This is a pamphlet dated 1983. A one-day pass to Magic Kingdom or Epcot was $15 for adults, $14 for juniors, and $12 for children. We never made it to River Country, but Discovery Island was amazing! I still remember my mom posing for this picture, and shortly after it was taken being bitten by an emu she was trying to feed. Being an animal lover, the day we spent here was pure joy for me. I was very sad to see Discovery Island close, but I take every chance I can to visit Animal Kingdom!
Dreamfinder and Figment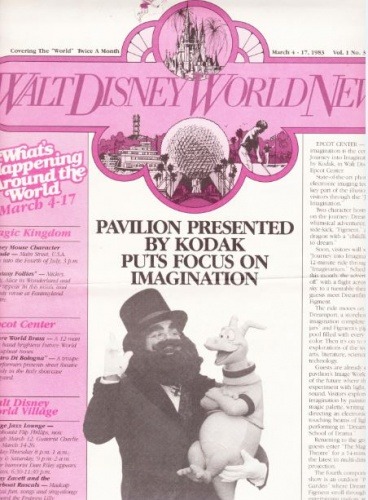 This is from the newspaper Disney used to print for guests, dated March 4-17, 1983. As I've said before, these two characters and the original Journey into Imagination were my absolute favorite things about Epcot. We always set aside time to play in the pavilion after the ride, and I was thrilled when my kids were able to get a picture with Figment on one of our trips. I really believe that if the original ride came back, people would fall in love with it again!
Epcot Restaurants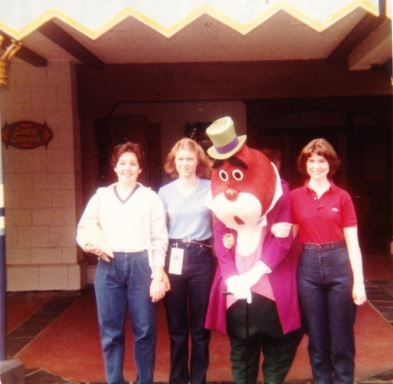 This little folded pamphlet included tips on planning your visit and a list of Epcot Center counter service restaurants. Some of the tips inside it were: "Visit Magic Kingdom in the morning and Epcot Center in the afternoon. Take in the wonders of Future World later in the day. Make your dinner reservations at Earth Station before 10 A.M. World Showcase dinner reservations may also be made at City Hall in the Magic Kingdom." My, how things have changed! Can you imagine Le Cellier as a counter-service spot?
The Waterfalls in the Polynesian Lobby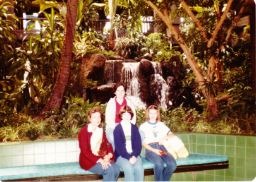 My family took a picture in this spot every time we were in the Polynesian. It was truly one of my favorite places in the World; beautiful, serene, a kind of oasis in the middle of busyness. Although the new lobby is also beautiful with its wide-open spaces and bright colors, this may be the thing I miss the most.
Random Character Photo Ops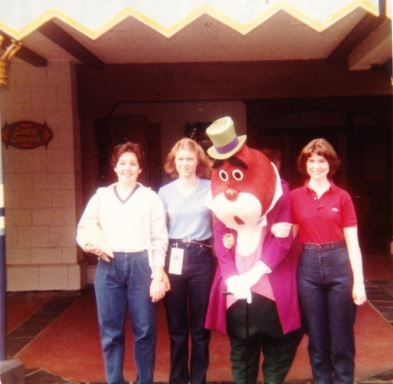 While I realize that having a schedule for character appearances makes it easier to plan your day, happening upon a character as he (she? it?) walked through the park was always a fun surprise. We always felt like we had won a prize if we were the first or second in line when a character appeared.  Even if you didn't necessarily know exactly who it was…. Does anybody know who this is??
Maelstrom in Norway
Of our favorite rides, although more recent than the other memories. I do love "Frozen", but I am sad that people will not get to ride through the beauty that was Maelstrom, and was very sorry to see it "Disappear, Disappear"! Although I am definitely looking forward to the new "Frozen" attraction on our upcoming trip!
Well, enough reminiscing for one article. I'm still looking for pictures of other favorites: Orange Bird, Horizons, World of Motion, Mr. Toad's Wild Ride….what are your favorite bygone attractions at Disney?
Magically Speaking Featured Article
Library of Congress ISSN:1556-3863