This post may contains affiliate links for your convenience. If you make a purchase after clicking a link we may earn a small commission but it won't cost you a penny more! Read our full disclosure policy here.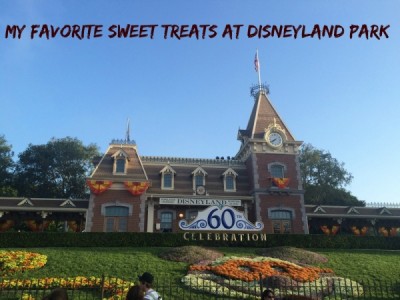 Welcome to Disneyland Park!
Disneyland Park means so many things to me. Magic, memories, family, laughter, and without a doubt, delicious treats I just don't get to enjoy in my real life. Here are three of my favorites: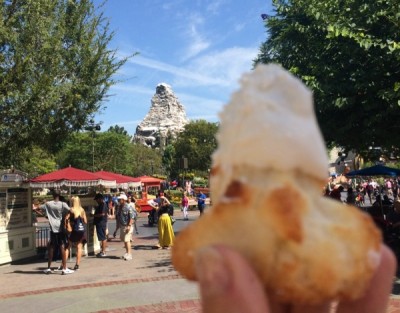 THE MATTERHORN MACAROON
This is a new one for me, but it was love at first bite. Stroll down Main Street and just before you hit the turn to Adventureland, you'll find the Jolly Holiday Café. Inside is a delectable collection of edibles both sweet and savory. But the only item in the bakery case that resembles a Disney ride is the Matterhorn Macaroon.
It's chewy, the topping is sweet without being cloying, and one of the biggest draws is that it's a relative bargain at only $1.99.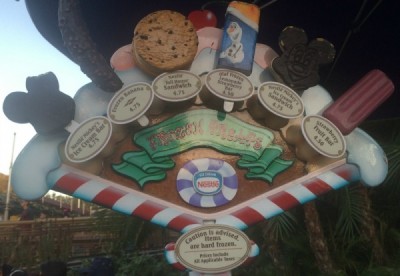 MICKEY BAR
Sure, you can find one of these gorgeous things in any Disney park in the country, not to mention the ships of the Disney Cruise Line. And yet I can't resist eating one when I'm in the Happiest Place on Earth.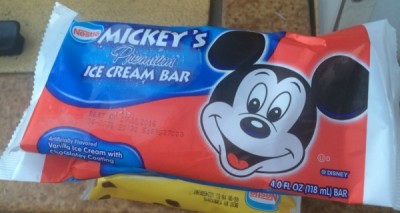 Mickey's Premium Ice Cream Bar: a true Disney classic
Now, if only they wouldn't serve them so solidly frozen. Of course, they warn you that they're very solid and that you should wait a few minutes before diving in. But c'mon, it's a MICKEY BAR! How am I supposed to wait? And thus, I nearly broke my tooth.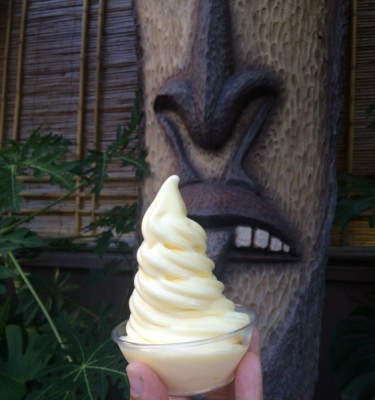 DOLE WHIP
Anyone who knows me, or has seen me wearing my Dole Whip T-shirt, or has seen my Dole Whip iPhone case while I'm taking a photo of my Dole Whip, or has seen me eating breakfast out of my Dole Whip bowl, or taken a ride in my car with my Dole Whip air freshener, knows full well about my obsession with this creamy, cool, refreshing treat.
I've eaten these at the Magic Kingdom and at the Polynesian, but hands down my favorite place to eat one is while sitting just outside the entrance to Disneyland's Enchanted Tiki Room, waiting for the show to begin.
And yes, I enjoyed all three of these sweet treats in the same day. Thank goodness I walked 15,000 steps so I can still fit into my favorite Dole Whip T-shirt.
What is your favorite sweet treat at Disneyland?