This post may contains affiliate links for your convenience. If you make a purchase after clicking a link we may earn a small commission but it won't cost you a penny more! Read our full disclosure policy here.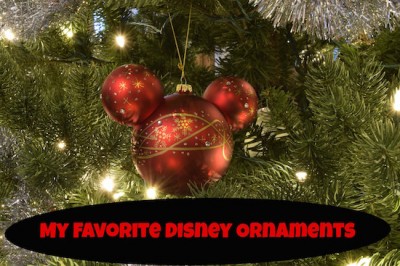 Disney mementos can take many forms, but around the holiday season some of my favorites are the Disney Christmas ornaments. Whether they were from the parks, received as a gift, or were just something fun from the store, each one can create a sense of joy while reminding us of treasured memories. Here are a few of my favorites.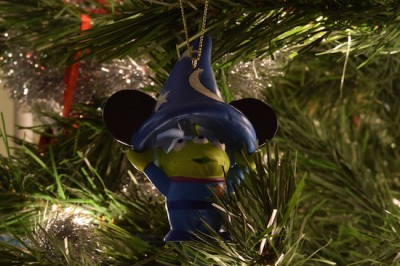 On every Disney trip, I like to get a new Christmas ornament, and specifically like to do so from the Disney Days of Christmas store in Downtown Disney. During the trip when I got this ornament, I was also going through a phase of obsession with the Toy Story Aliens. That, combined with my enjoyment of Fantasia and specifically of Sorcerer's Apprentice Mickey, made this a natural choice.
Sometimes the simplest ideas make the biggest impact. I have always liked the "Four Parks One World" idea and thought this ornament was a great representation of the concept. Besides that, it gives us the opportunity to showcase a photo from a trip to the World.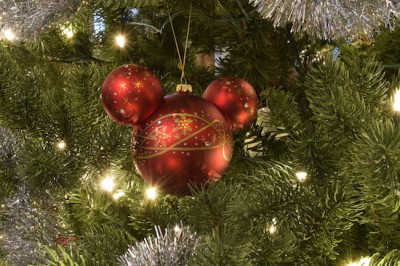 There are a wide variety of "classic" Mickey style ornaments out there, but this is by far my favorite. Besides just being incredibly pretty, it plays off both the Mickey shape and the tradition of ball Christmas ornaments.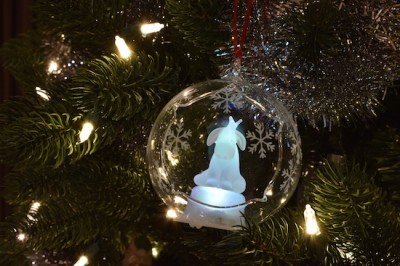 This ornament has a story behind it that instantly brings me back to Disney World. It is also a reminder that, especially in Disney World, you should never say "I'll come back and get that, I'm sure it will be there" for items you have only seen one place.
My wife loves Eeyore, and was instantly enamored with this ornament when we saw it in Germany on the first day of our last trip. However, we had had some travel problems, had just gotten there, didn't want to carry anything, and knew we would be coming back later so we didn't get it.
When we went back, however, it wasn't there. At this point this was the one thing in all of Disney World that my wife wanted as a memento from the trip so we asked several Cast Members and one recalled seeing one somewhere else and eventually found it. While in this instance, great Disney customer service saved the day, I won't make that mistake again.
More than that, I have a bright color changing donkey on my Christmas tree that is great at catching your eye, and creating a reminder of the Disney magic.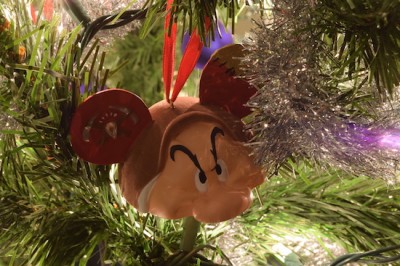 I have a personal affinity with Grumpy, and as such have several Grumpy ornaments. This one, however, is my favorite. It is part of a current series of Mickey ear ornaments featuring many different Disney characters. I naturally gravitated towards this one.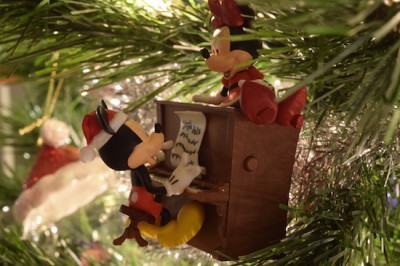 I am a pianist and enjoy playing for my family, especially around the holidays. Most recently, that means spending a lot of time playing for my wife. Naturally, I thought this ornament was the perfect representation of those types of moments, and it even plays music!
So what about you – what is your favorite Disney Christmas ornament? Share in the comments, or post a picture on our Facebook page!
Incoming search terms:
https://www themouseforless com/blog_world/favorite-disney-christmas-ornaments/
LED eeyore ornament