This post may contains affiliate links for your convenience. If you make a purchase after clicking a link we may earn a small commission but it won't cost you a penny more! Read our full disclosure policy here.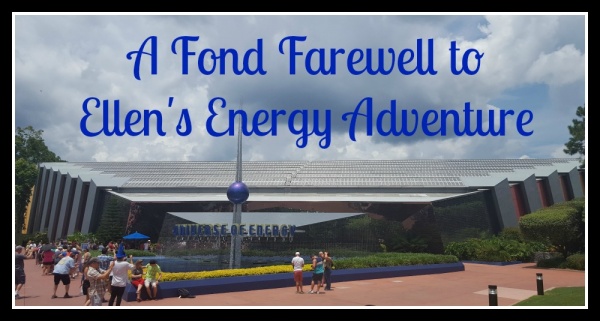 Saying goodbye to attractions is always hard. I grew up visiting Walt Disney World and have watched many attractions come and go over the years. Some are easier to let go of than others, and it is certainly nice to be able to say goodbye to the ones I have enjoyed. When the announcement was made that Ellen's Energy Adventure was closing, I knew that I wanted to visit one last time before it went away forever.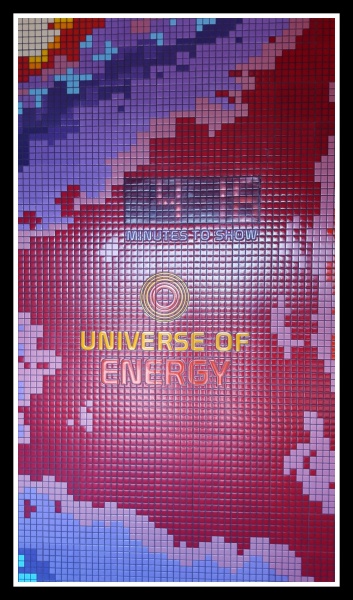 I started my day at Epcot with plans to ride Ellen's Energy Adventure first. I got nervous when I checked the My Disney Experience app on the way to the park.  Ellen was temporarily closed! Thankfully, it was up and running by the time we arrived. I took a few pictures in front of the Universe of Energy pavilion before heading inside to visit Ellen and Bill Nye one last time.
A Ride Down Memory Lane
When the Universe of Energy opened in 1982, the attraction was quite different from the Ellen version that has been present in the park since 1996. Oddly enough, I actually loved the original version as a kid even though many children found it boring.  I had a friend that often visited Epcot with us and she was obsessed with dinosaurs. We always had to ride "the dinosaur ride" on every trip. I remember how gigantic those dinosaurs seemed back then and I remember the strong smell of the primeval swamp.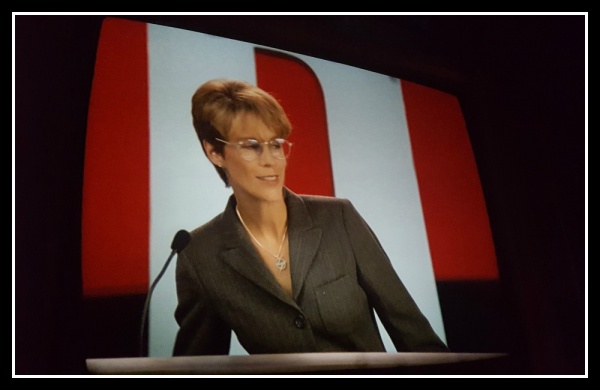 The ride changed significantly when Ellen, Bill Nye, Alex Trebeck, and Jamie Lee Curtis (as Stupid Judy) joined the attraction, but the concept of education and energy remained. Thankfully, the dinosaurs also remained. The smells that I remembered went away with the refurbishment. From then on, it always felt a little different. There were aspects of both versions of the ride that I enjoyed. So in a way, I was saying goodbye to 2 attractions at the same time.
On my final ride, I sat in the vehicle amazed by the engineering (or Imagineering) that must have gone into creating such a remarkable theater. Not only were the screens and sounds big enough to fill such a huge space, but the entire theater moved ! I understand why I never appreciated this as a kid, but as an adult?  I can't believe that I didn't admire this place for the remarkable ride vehicle/theater that it was.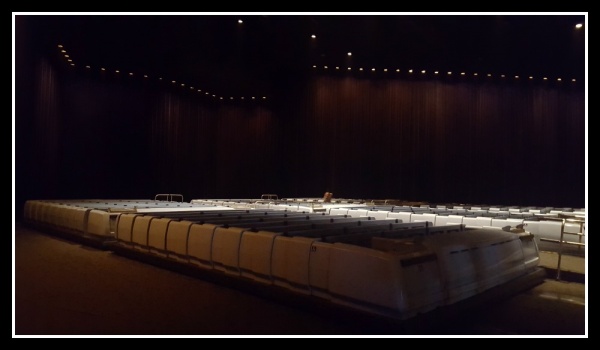 As the show began, I laughed along with Ellen's corny jokes and enjoyed the intro to the ride. What I was really looking forward to though was in the next room. The dinosaurs! There is something ominous about the shadowy look of a brontosaurus against the blue sky background. I still miss the smells, but this is by far my favorite scene of the attraction…or WAS my favorite scene of the attraction anyway.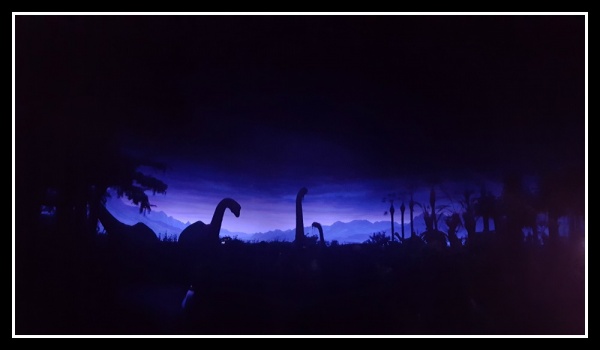 Why Does the Closing of the Ellen's Energy Adventure Attraction Matter?
I will be honest and say that I didn't ride Ellen's Energy Adventure much on recent trips. This usually wasn't because I didn't want to, but because the people I was with didn't want to. I have a friend who never wanted to ride because there was too much of a chance that one of her kids would have to go to the bathroom during the 45 minute time commitment you had to make to experience the attraction. Another friend once proclaimed loudly that the ride was boring before we even made it to the dinosaurs. I think as a society, we have lost our attention span for rides that are this long. We are used to instant information and not having to sit still for very long. As a result, Ellen's Energy Adventure was an attraction that guests often passed by.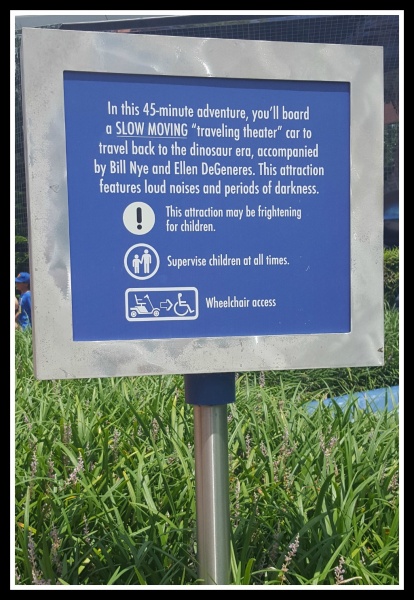 Many times when one attraction is replaced by another, the original ride track is reused. I don't know for sure, but I don't think this will happen when the Guardians of the Galaxy take over the pavilion. Most people don't want to sit for that long, so I think that the new attraction will be much shorter. I think we have finally said goodbye to some guests' favorite 45 minute, air conditioned nap location.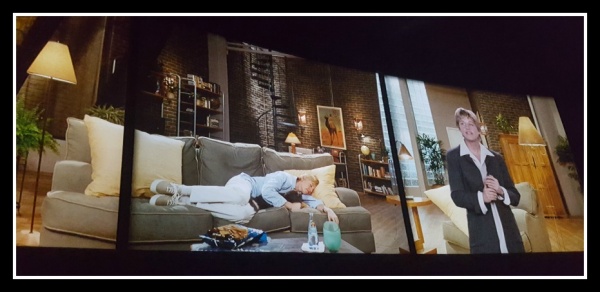 One possible downside I see to this, is that the new ride may not accommodate the number of people that Ellen's Energy Adventure did. Overall, I don't think this will matter too much since so few guests have been visiting Ellen's Energy Adventure in recent years. It was completely underutilized and not helping draw people away from the busier attractions like Soarin' and Test Track. The new attraction may actually help things even if the ride capacity is smaller. I also think this attraction will be very different from Guardians of the Galaxy: Mission BREAKOUT! that recently opened at Disney California Adventure. I am happy about this because Guardians will be two totally different experiences for me if I am fortunate enough to visit both.

The biggest reason this attraction closing matters is because it is one of the last remaining pieces of "classic" Epcot. The park is changing dramatically. While change is usually a good thing, I am a bit nervous that the original vision for Epcot is rapidly disappearing. What will happen to Epcot's overall identity as a result?
What I Hope to See in the Future
I sincerely hope that the Imagineers will find a way to tie the concept of energy into the new Guardians of the Galaxy storyline. Many newer attractions have small references to the previous attractions that were once housed in their buildings, but I hope that rather than some small token reminder of the Universe of Energy/Ellen's Energy Adventure, that there will still be an educational aspect to the attraction. I would also love to see the dinosaur animatronics find a home somewhere within Walt Disney World. Of course, I don't know if they are still in shape to continue running elsewhere for years to come, but I would love to see them relocated if they can be.  I think I will miss them more than any other aspect of the attraction.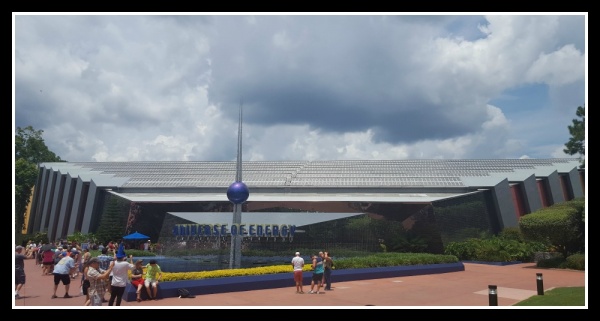 The day after I took my final ride on Ellen's Energy Adventure, the ride closed. Forever. In its final days, the ride seemed prone to breakdowns and temporary closures. I was fortunate enough that even though it was closed before I arrived, it was fixed later in the day and I got to see the attraction in its entirety. Guests who waited for the official final run of the attraction were not so lucky. As the ride vehicles made their way past the dinosaurs, they stopped and guests were evacuated from the ride. Sadly, the ride never came back up and those guests did not re-enter the theater. They did get an unforgettable opportunity to walk around the dinosaur room before exiting. Perhaps this ending was fitting and an indication that it really was time for the attraction to go.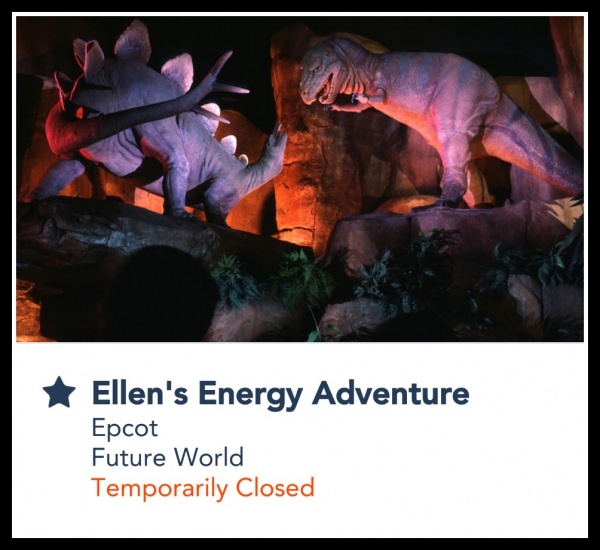 I am thankful for the many memories I have as a child and as an adult from this attraction. Some guests may not miss Ellen's Energy Adventure, but I will. It's always difficult to say goodbye, but I am ready to embrace what comes next.
Will you miss Ellen's Energy Adventure? Did you get the chance to say goodbye? Are you looking forward to the Guardians of the Galaxy attraction? Let us know what you think in the comments!
Did you like this article? Make sure to share it with your friends! Check below for easy ways to share!
Incoming search terms:
https://www themouseforless com/blog_world/farewell-ellens-energy-adventure/