This post may contains affiliate links for your convenience. If you make a purchase after clicking a link we may earn a small commission but it won't cost you a penny more! Read our full disclosure policy here.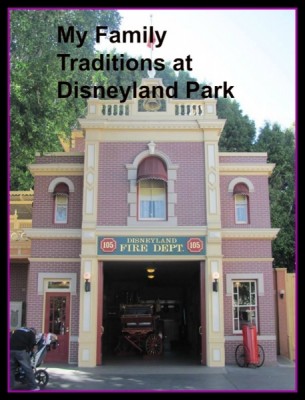 photo courtesy of Laurie Eck
If you told me 20 years ago that my most visited Disney park would be Disneyland, I'd have laughed at you. After all, I was a native New Yorker who was practically raised at Walt Disney World. Seriously. When I told my friends I would be going on vacation, they'd smile and say, "Have fun at Disney World!" Because ten to one, that's where we were going. It was our family tradition.
My family had never been to Disneyland.  In our misguided brains, Disneyland was that little park that Walt and Roy built, you know, the one that didn't work out so well, so they "fixed everything" when they made Walt Disney World.
But flash forward to the year I got married. My husband and I were barely back from our honeymoon before we were loading up a moving truck to move to Los Angeles. When I first stepped foot in Disneyland Park, I realized that I had been wrong about Disneyland.  Very wrong.  This was not a failed experiment.  This was brilliant.  This was intimate, and charming, and a very special place.  And I knew that I was about to begin making new family traditions here at Disneyland.
My daughter is now 9 and although she's been to Walt Disney World twice with us, most of her Disney memories are of Disneyland. And when we go, there are three things that we do every single time.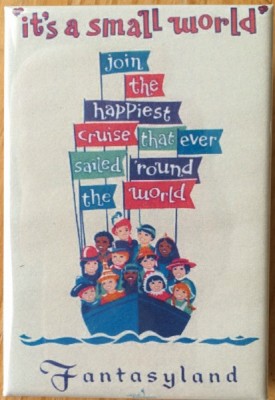 RIDE IT'S A SMALL WORLD
When I was 8 months pregnant, my company held their annual picnic in Disneyland. There was no way I was going to turn down free a free day at Disneyland, so I waddled through the day visiting as many slow moving attractions as I could. It's A Small World was one of them. As it turned out, my daughter was born the next week, premature but healthy. I'm convinced her early arrival was due to her hearing the music on It's a Small World and wanting to know what it was all about!
When she was a baby, a toddler, and a preschooler, this was her favorite ride. On her fourth birthday we rode the thing four times in a row.  When they added the Disney characters in Mary Blair style, we joyously pointed each one out.  She still likes it now, although I fear the day might come when she decides she's too "old" for it. Hopefully not for many, many years.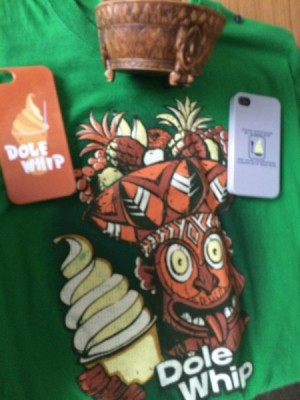 Dole Whip obsession?  What are you talking about?
EAT A DOLE WHIP…IN THE TIKI ROOM!
Of course, I've had many Dole Whips at Walt Disney World. I've had them in Adventureland, in the Polynesian, and most recently, in Disney's Animal Kingdom with a shot of rum. (YUM!) But here in Disneyland, I get to enjoy my Dole Whip while INSIDE watching the Tiki Birds sing up a storm. I don't know if it's the air conditioning, the music, or the corny jokes, but Dole Whips just taste better here!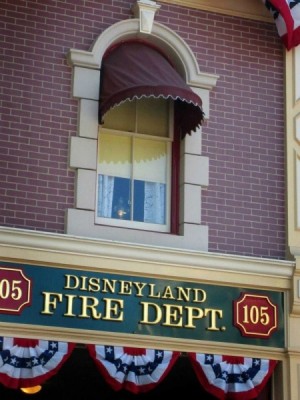 photo courtesy of Rikki Niblett
BLOW A KISS TO THE FIREHOUSE
I have yet to visit Walt's Apartment on the second story of the Firehouse at Disneyland. (This experience is available to those who shell out extra bucks for a tour.) But as soon as I found out it was there, I just stared at it in awe. And then I found out the significance of the light that's always shining in the window. When Walt was alive and stayed in that apartment, the light served as a signal to cast members: Walt's in the park. When he died, the decision was made to leave the light on all the time, to signal that Walt's presence would forever be in his beloved park.
So, every time I leave Disneyland Park, I turn to the Firehouse, blow a kiss to that window, and say "Thanks, Walt." It's the least I can do to honor the man who started it all with a mouse and gave us all countless magical memories.
May those memories and park traditions continue for your family and for mine.
What are your favorite Disneyland traditions? Make sure to share them in the comments!