This post may contains affiliate links for your convenience. If you make a purchase after clicking a link we may earn a small commission but it won't cost you a penny more! Read our full disclosure policy here.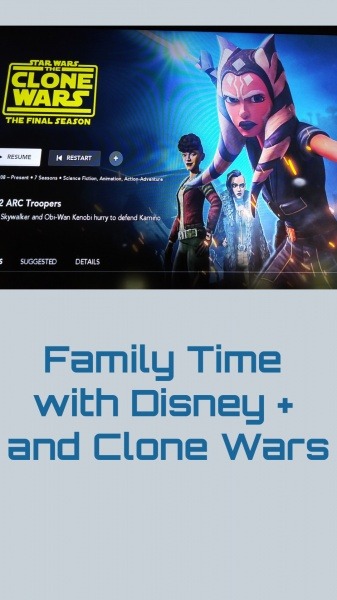 We're all having a little more couch time these days, right? And that's ok, because there are so many things out there to keep us entertained. My favorite is Disney+. So many of my old favorites are all in one place and there's a lot to choose from. But there's one series my whole family loves to watch, and that's Clone Wars.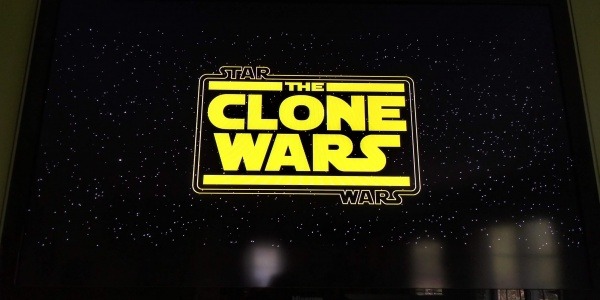 More Spare Time
I'm ashamed to say as a die hard Star Wars fan, I did not catch Clone Wars when it originally aired back in 2008. All of that changed when our family got Disney+. Now, I could watch all of the episodes whenever I wanted! There was just one problem though. I didn't seem to have the time. But, now that I'm working from home and my kids are learning from home, we've been able to fit it in. And let me tell you, I'm so glad we did!
I can't believe how amazing Clone Wars is. I love seeing the relationship between Obi-Wan and Anakin develop, showing them as friends and fellow Jedi. There's no tension, just brotherly banter between the two while they do what they have to do for the Republic. It makes me wish Anakin hadn't turned to the dark side. And of course, there is Ahsoka! She's amazing and a perfect example of a strong female character in the Star Wars universe. Ahsoka's feisty attitude makes her the perfect padawan for Anakin. Their relationship is special and I wish she was a character that made an appearance in the Star Wars films. I love her so much, that when we watch Clone Wars, I put on my Ahsoka jacket!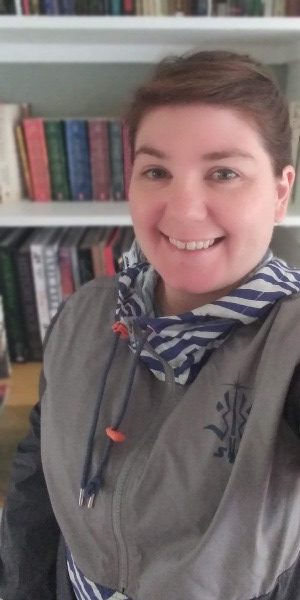 Family Time with Disney + and Clone Wars
Family time with Disney+ and Clone Wars is something I really look forward to.  After work and school, we gather in our living room, pop some popcorn and snuggle in to watch an episode or two (ok, maybe three or four, I've lost count). It's become a welcome part of our routine and "new normal". It's even made a fan out of my youngest son who swears the only thing about Star Wars he loves is baby Yoda!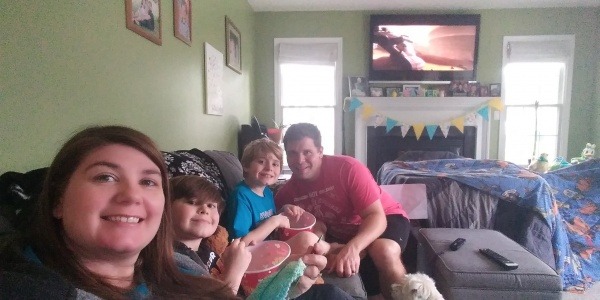 Most importantly though, it brings us together as a family. We know that at the end of our day we have something to look forward to together.  The show has started  fun conversations about our favorite characters and battle scenes. We've even had many lively Star Wars debates. Watching Clone Wars has also encouraged imaginative play in my kids. They've gotten out their Star Wars legos, to set up battles that mimic what we've watched in the show.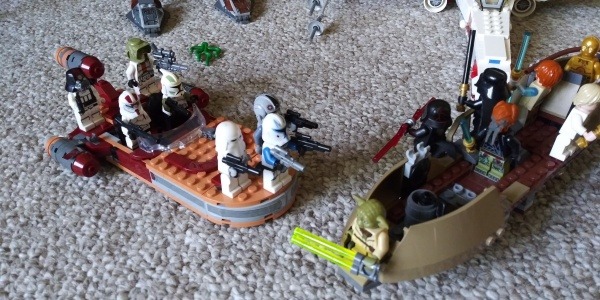 And isn't that what Star Wars does? Any fan will tell you, it awakens your creative side and lets your imagination take control. It's also just plain fun!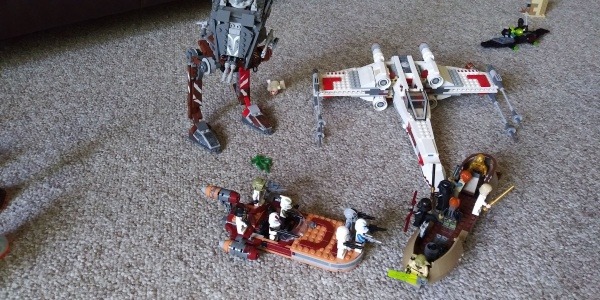 By now, my family and I have made it up to season 7 and are eagerly awaiting the last few episodes to find out what happens to all of our favorite characters from a galaxy far far away. The last episode airs on May 4th, Star Wars day, and we plan to have a fun Star Wars celebration. Right now family time is more important than ever. So make the most of it by getting out your lightsabers, have a battle or two, and turn on Clone Wars. You'll create fun memories with your family and maybe go from padawan to Jedi Master!
Have you caught Star Wars: Clone Wars? What do you think of the show? Let us know yours in the comments, or on Facebook or Twitter!
Did you like this article? Make sure to share it with your friends! Check below for easy ways to share!
Want to visit a Disney Destination? Contact The Magic for Less Travel for more information and a free, no-obligation quote.