This post may contains affiliate links for your convenience. If you make a purchase after clicking a link we may earn a small commission but it won't cost you a penny more! Read our full disclosure policy here.
Opening the Magic Kingdom as the Family of the Day has been something I dreamed about since we first saw the Welcome Show a few years ago.  I've watched many families document their Family of the Day experience in their YouTube trip videos and thought it was such an amazing opportunity.
This past vacation we chose to go the week before Labor Day.  We were staying at the Beach Club.  On our first day, we had plans to visit Bibbidi Bobbidi Boutique at 8:00 a.m.  When we arrived, I noticed there were lots of people there in the reservation line going into the park early.  However, there were hardly any families waiting to get in the park and it was about 7:45 a.m. for a 9:00 a.m. park opening.  We enjoyed our experience at the Bibbidi Bobbidi Boutique and went on about our day.  A day or two later, we realized it would be our only other opportunity to get to the Magic Kingdom early to see the Welcome Show, so we decided to head to the park early the next morning.  We set our outfits out, which were our Mickey tie-dyes and fell fast asleep.
The Most Magical Disney Day:
We headed out to the bus stop at about 7:05 a.m. and waited until about 7:25 a.m.  There were several other families on the bus.  We noticed that there was only 1 other family waiting at the turnstiles.  We waited there to scan our Magic Bands for about 15 minutes.  After that time, we were able to scan our bands and wait just before the ropes.  We took some pictures, blew bubbles and were waiting in the general left side of the middle.  The other family that waited with us waited all the way over by the ropes to get in.  All the Cast Members in the area appeared to be just going through the regular motions of getting a day at the Magic Kingdom started.  Soon after, a lady that we hadn't seen yet approached us.  She asked if our family would like to help Mickey open the park that day.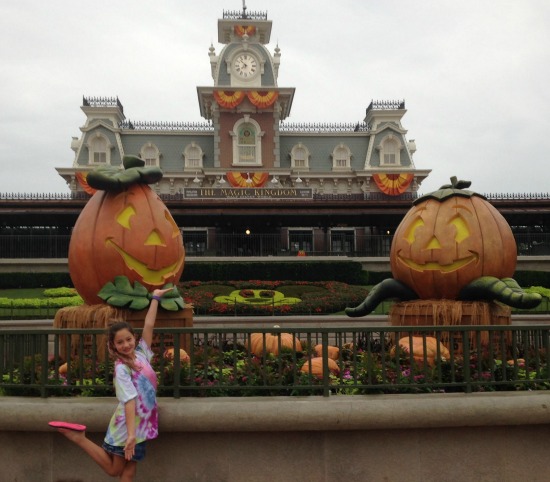 Getting Picked:
All of us were just in awe and so excited!  I think I was a little misty-eyed too, but that was just pixie dust in my eyes.  I honestly did not expect anything to happen because I assumed they had already chosen someone and we were just happy to be getting a head start on the day.  After we managed to say, "Yes, of course", the cast member guided us over to the left hand side of the entrance to a bench where she advised that we would be greeted by our Main Street Vehicle driver in a bit.  In the meantime, we chatted with her about where we were from and she told us about herself a little bit.  She talked about the new things in the park, much of which we were familiar with.  You can tell she truly enjoyed this part of her job.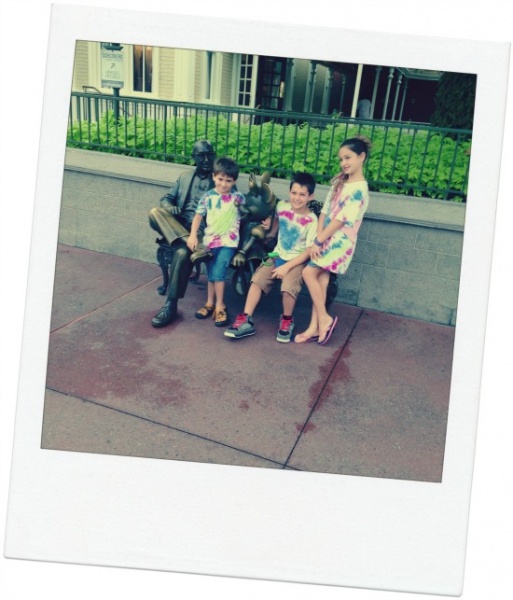 Entering the Park:
Shortly after, Randy, a Main Street Vehicle driver took us into the park and took some shots of us around Town Square.  After that, the Mayor appeared at the top of the train station and we headed up there to meet him.  We introduced ourselves and let him know where we were from.  He told us what to expect, as we would be heading over the train tracks to open the park with Mickey after the Welcome Show.  The Main Street Performers arrived shortly beforehand.  They took a quick picture with us and then it was time for the show to begin.  They headed across the train tracks and began their performance.  The train came in, bringing all the characters in with it.  After the train stopped, we headed across and were welcomed by the Mayor and Mickey and participated in the Countdown.  It was awesome!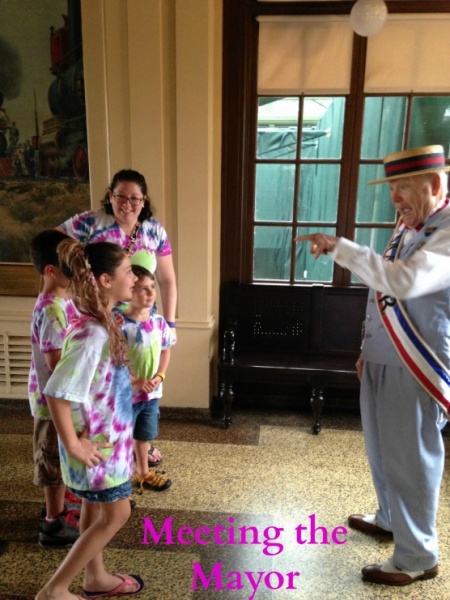 Cruising Down Main Street:
After the show was over, the Mayor guided us down from the train station ramp where we had our own Disney's PhotoPass photographer waiting for us.  He took some awesome pictures.  We met Randy again, who was waiting for us with the antique fire truck.  The Mayor handed us his business cards and advised us that they were like the opposite of FastPasses.  They were guaranteed to get us to the back of every line in the park, which we all found hysterical!  He also asked us to vote for him and gave us a anytime FastPass to use.  We then were driven up Main Street in the fire truck and took some final pictures in front of the castle before parting ways with Randy.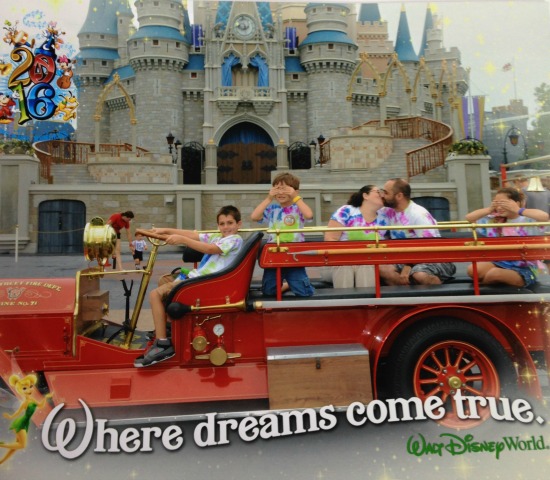 This is an experience I will always treasure.  I have always loved the Welcome Show, but now anytime I hear it, I will be transported back to that moment where one of my dreams came true.
Incoming search terms:
https://www themouseforless com/blog_world/family-of-the-day-experience-magic-kingdom/
disney news