This post may contains affiliate links for your convenience. If you make a purchase after clicking a link we may earn a small commission but it won't cost you a penny more! Read our full disclosure policy here.
Pam Forrester, one of the owners of The Magic for Less Travel, had the opportunity to travel to Disneyland and shares her experience below.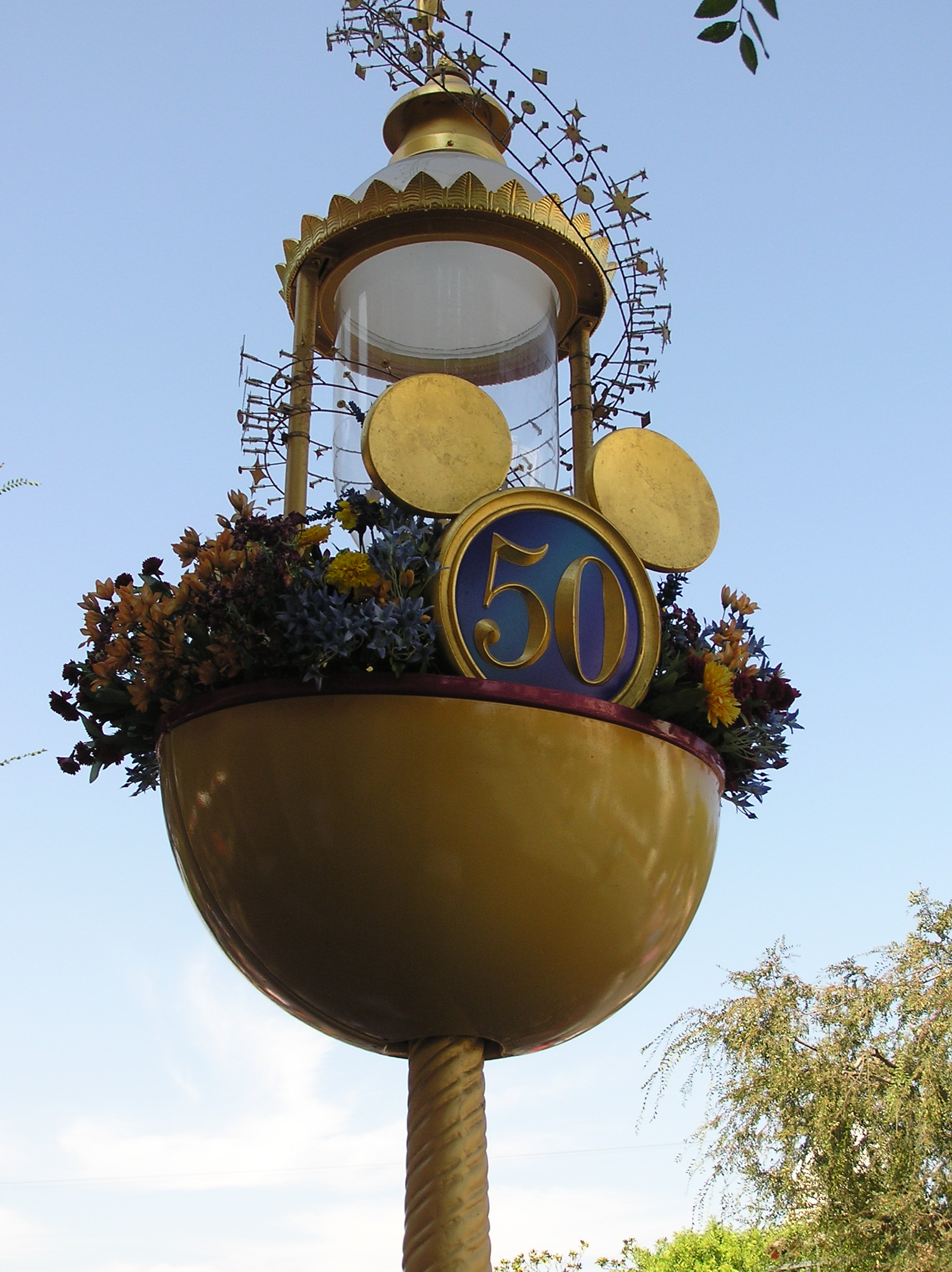 Some of the agents and I recently returned from the second annual Earmarked Conference in Disneyland. This is a conference held exclusively for "Earmarked" agencies-travel agencies that have achieved "Authorized Disney Planner" status based on their strong support in selling Disney vacations. The Magic for Less has established itself as an area expert on vacations to the Disneyland Resort, Walt Disney World® Resort and Disney Cruise Line® vacations specializing in Leisure Travel. Counselors at The Magic for Less Travel have received extensive training on Disney Destinations theme parks, resorts, cruises, vacation packages and more, and can provide the utmost in professional assistance in planning customized Disney vacations.
It was a wonderful conference and did a great job of mixing the fun and magic of the Disneyland Resort with some great information to help our counselors assist our guests plan the most magical vacations in the world.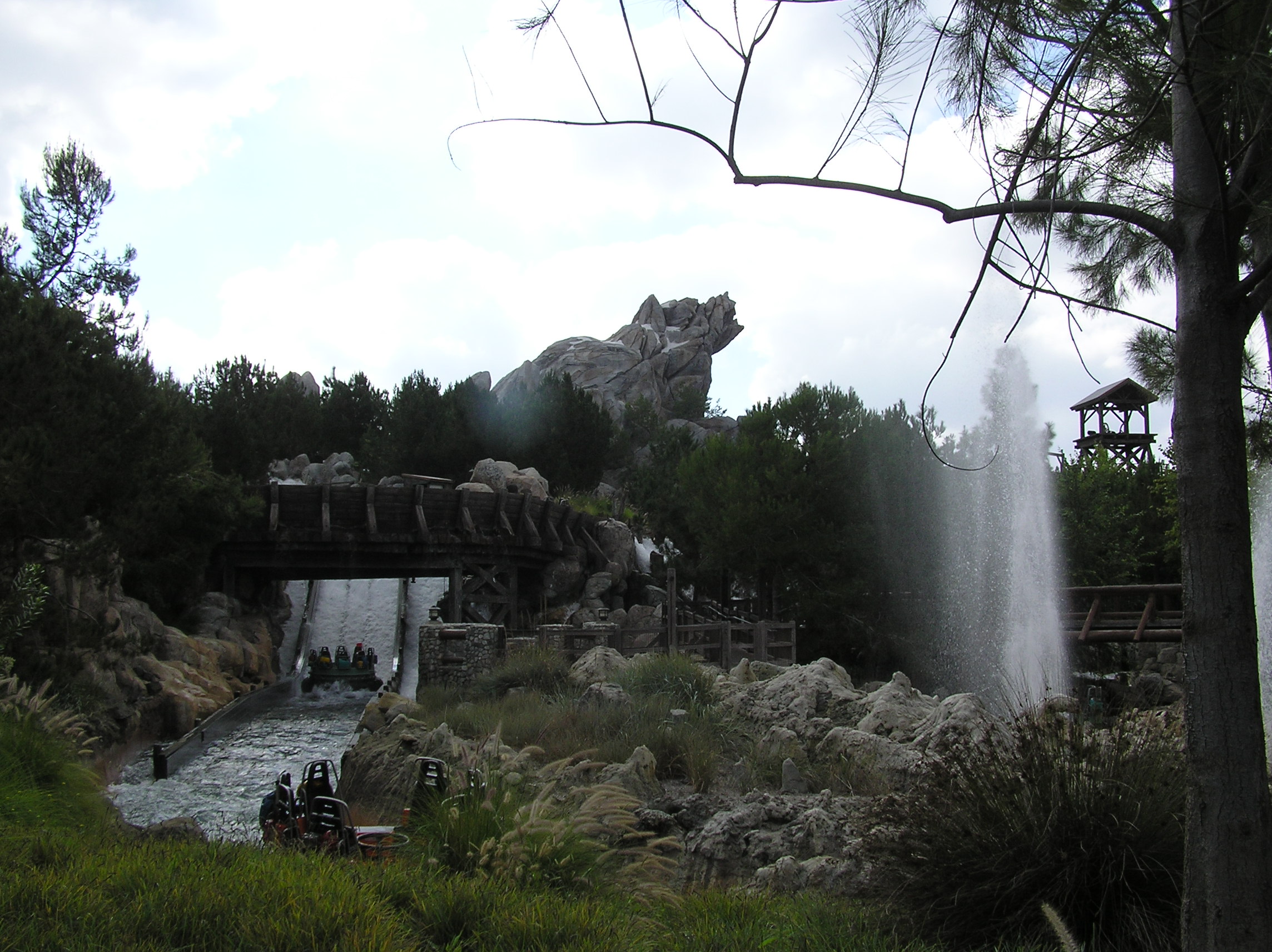 We also took this opportunity to experience the new attractions and shows, as well as revisit our old favorites. The Happiest Homecoming on Earth is a wonderful celebration of 50 years of Disneyland Magic. I can't say enough great things about our experience. The parks look beautiful (especially that castle), the Cast Members are superb, the food was delicious and the resorts are wonderful. I think Disneyland holds special memories for many of us. Although I love the other Disney parks, there is a special nostalgia that is present only at Disneyland, and it makes the park even more magical.
The 50th-anniversary celebration gives guests the perfect opportunity to experience the best of the Disneyland Resort. If you haven't had the opportunity to experience Disneyland, use the Happiest Homecoming on Earth as your excuse to go; there is no better time to visit. If you have visited Disneyland in the past, the celebration gives you a perfect reason to visit again. You won't want to miss the new attractions and special events. We have included some descriptions of the special attractions below, as well as some information on the on-site resorts. You know that Disney knows how to throw a party and this celebration is no exception.
Now let's take a look at what is happening to celebrate in the parks as well as an overview of some of the hotels and dining options available.
Special Rides and Attractions
As promised, we are including information on some of the special attractions and updates you will experience when you visit Disneyland during this celebration. A special thanks to Magic for Less Travel Counselors Deb, Jess and Ric for their assistance on the descriptions below.
Blast Off into the New Millennium on Space Mountain
Returning from two years of refurbishment, a new era begins for Space Mountain as it rockets into the 21st century. The re-Imagineered ride has new technology, fantastic special effects, an energetic soundtrack and a sound system complete with 42 speakers on each vehicle.
This popular Tomorrowland Attraction is a high-speed, indoor rollercoaster that launches you through the darkness of space, into the path of a giant meteor, and back to the Space Station where the Happiest Homecoming On Earth awaits!
The new Space Mountain is truly an E-Ticket attraction and definitely a must-do!
We rode this one a few times and were reluctant to get off. This ride is thrilling but not scary, so don't miss it.
Block Party Bash
Take to the streets of Disney's California Adventure park as Disney presents the Pixar Film Pals in a rocking and rolling celebration that invites you to sing and dance along! This unique traveling party winds its way through three Party Zones where the cavalcade stops and the fun begins. It's a party that could only happen at the Happiest Place On Earth during the Happiest Homecoming On Earth!
Experience the energy of over 60 singers, dancers, acrobatic gymnasts and characters from your favorite Walt Disney Presentation of a Pixar Animation Studios films including: The Incredibles, Toy Story 2, Monsters, Inc., and a bug's life! Join the party at this high-energy, high-flying street spectacular that features amazing aerial acrobatics! Get into the groove with some of your favorite party music! This party will have you dancing in the streets and clapping your hands to the fun songs that we all recognize. It's amazing to watch the energy that comes from these fantastic performers—on the streets, trampolines and pogo-stick-like stilts. It will definitely have you tapping your toe and bring a smile to your face!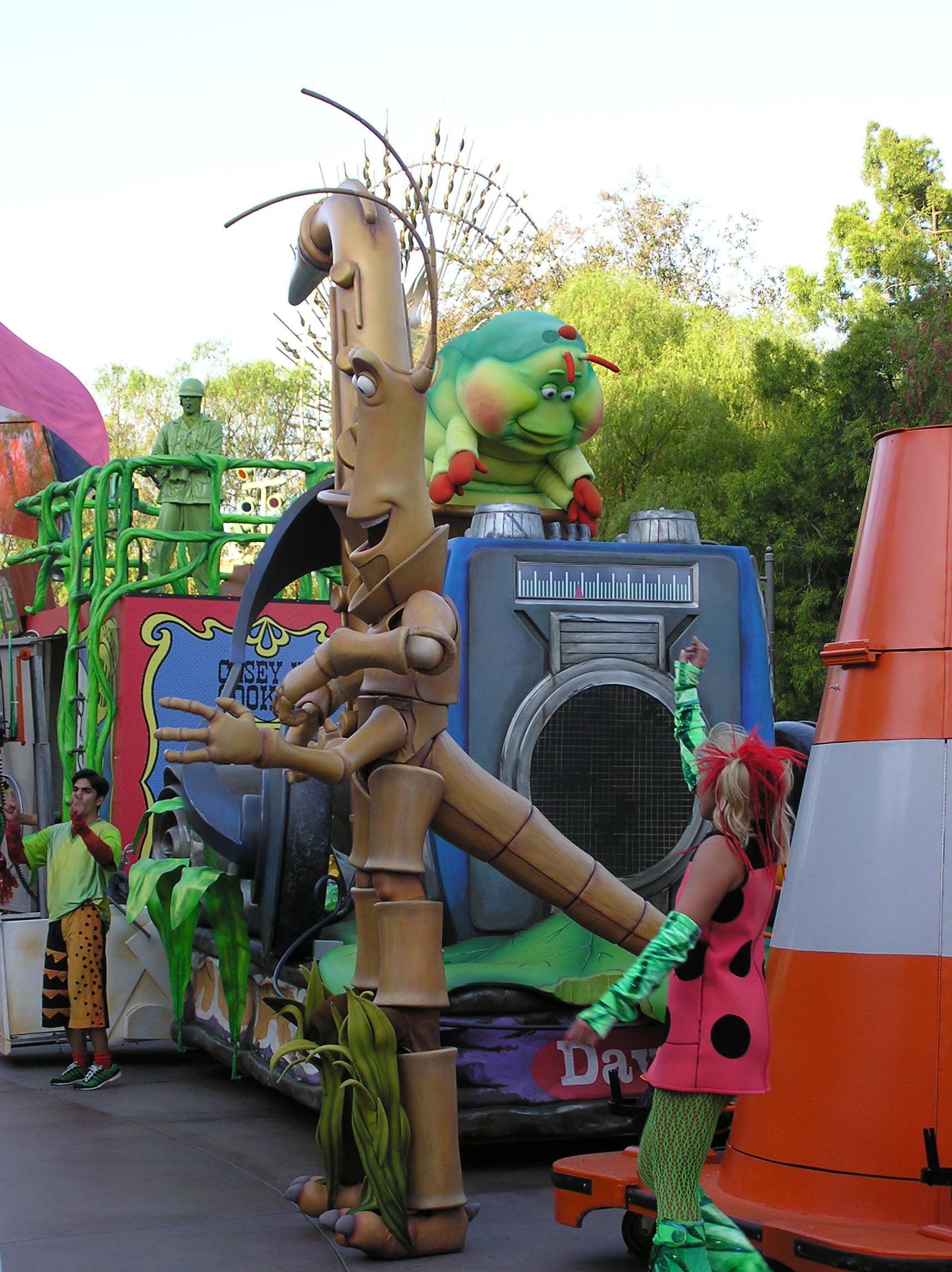 Don't be surprised if some of your group is out dancing in the streets with the performers-we certainly were, and we have the pictures to prove it!
Remember . . . Dreams Come True
Be a part of Disneyland's biggest nighttime celebration ever! As they celebrate 50 years of Magic, Disneyland takes you on an incredible journey through the ages with their new fireworks spectacular.
The biggest and most exciting display of fireworks ever shown at Disneyland starts with a simple Wish, using the theme music from the signature show at the Walt Disney Resort. Then- it will take you on a trip through the park over the years, showcasing everything from the Disneyland Railroad to Star Tours in a unique, innovative and moving pyrotechnic display.
Tinkerbell is a part of the show- flying in a way you've never seen before. The show will touch your heart and rekindle all your favorite Disney memories!
We all enjoyed this show, and have named it one of our favorite fireworks shows of all time. If this will be shown during your visit don't miss it!
Blast of with Buzz
Intergalactic hero Buzz Lightyear is on an important mission to save the universe in Buzz Lightyear Astro Blasters. As members of the Universe Protection Unit of the Space Ranger Corps, guests battle the Evil Emperor Zurg on an action-packed journey "to infinity and beyond". Guests have the opportunity to take command of the Star Cruiser to navigate through tricky twists and turns while firing away with laser cannons at colorful targets. As the lasers hit the targets, a lighted display inside of the vehicle will keep track of each shooter's score and at the end of the ride, guests are able to e-mail their score and a picture to friends and family.
This attraction, while similar to the Florida attraction has some added that twists that make it even more addictive. We love that you can pick up and move your laser cannon because it is not permanently attached to the ride vehicle. And, there is also an interactive portion where guests playing online can help guests at the park get a higher score by playing along at home.
Disneyland Resorts
In addition to the new attractions, the three on-site hotels offer their own fun and are within walking Distance to the parks. The beautiful Downtown Disney district is within walking distance as well.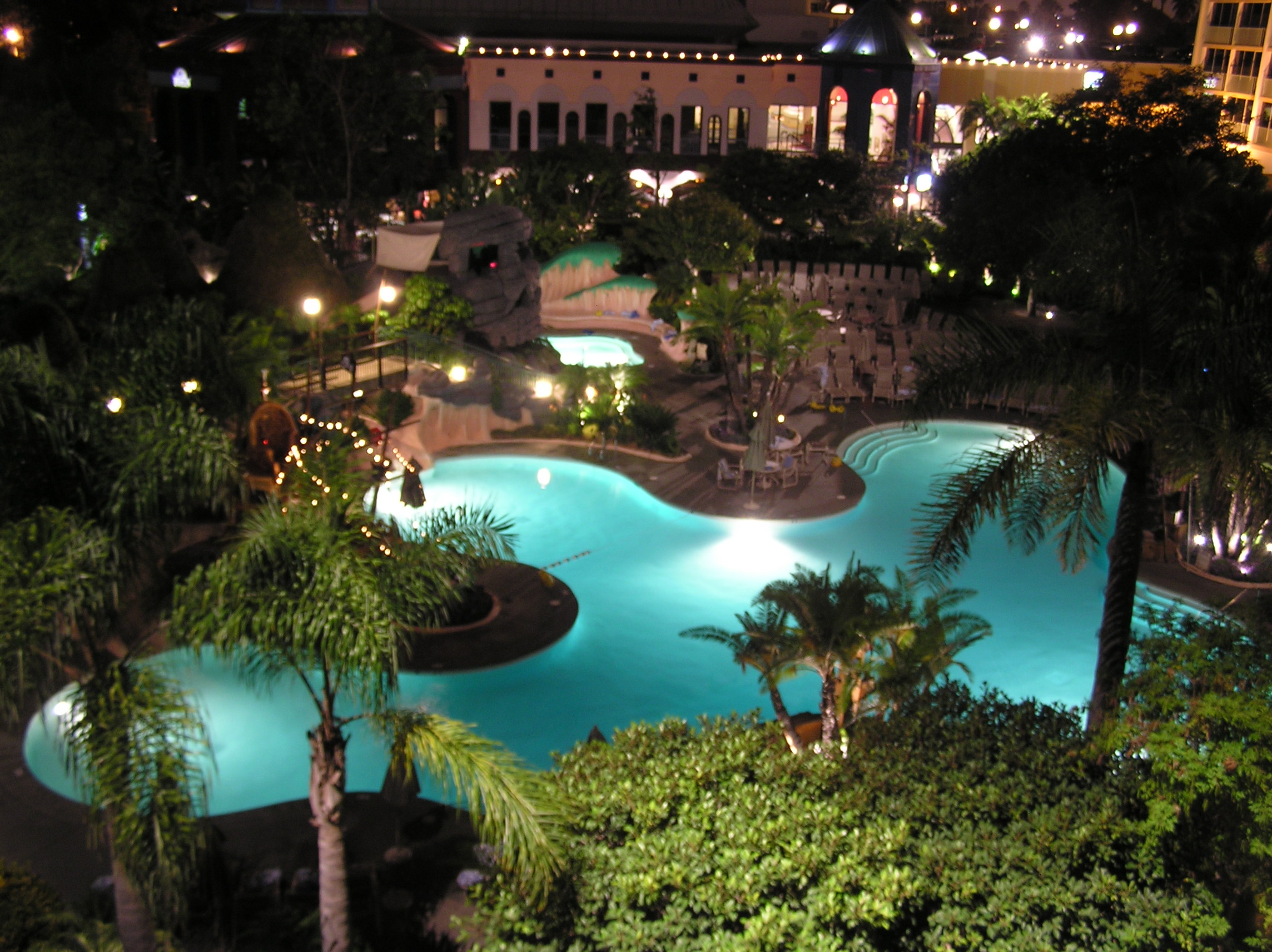 The Disneyland Hotel is full of whimsy and magic and each room even has a little pixie dust….thanks to Tink and her unique wallpaper border. The spectacular Neverland-themed pool area, the Koi ponds and scenic waterfalls all make you feel like you may never grow up. 😉
The Grand Californian Hotel has so many benefits, you may forget the two theme parks outside your door. The lobby is breathtaking and the fireplaces, stained glass, and polished wood all reflect the craftsman style décor throughout the hotel. The resort has a private entrance right into Disney's California Adventure park and rooms with a theme park view may look out over this spectacular park. Guests can also have breakfast with Chip and Dale at Storytellers Café, or experience a night of fine food at the award-winning Napa Rose.
Paradise Pier's beach-themed décor and spectacular views of the Paradise Pier section of Disney's California Adventure will transport guests to the days of the seaside amusement park fun. Disney Imagineers even created a boardwalk-themed pool area complete with a wooden rollercoaster-inspired waterslide. Enjoy the Lilo and Stitch Aloha Breakfast at the PCH Grill or Japanese cuisine at Yamabuki.
Disneyland Dining
From the elegance of Napa Rose to the fun of character dining, there are dining locations that appeal to every taste and budget at the Disneyland Resort. We had a spectacular meal at the beautiful Napa Rose and everything from the food to the wine was perfect. If you are celebrating, or just looking for a place to enjoy wonderful cuisine this is our top recommendation. If you are looking for some meals with the characters we recommend Goofy's Kitchen, Storytellers, or Ariel and the other princesses at Ariel's Grotto. If you are dining in the parks you won't want to miss Blue Bayou which overlooks the Pirates of the Caribbean attraction. You can also experience the casual elegance of the Vineyard Room at Disney's California Adventure. Even counter-service meals at the parks have their own unique charm. From soup in a bread bowl from the Pacific Wharf Café to meat skewers at Bengal Barbeque we were always able to find something tasty.
These are just a few of the many sites and attractions you will experience at the Disneyland Resort. We hope this entices you to visit the Disneyland Resorts during this very special time so you can experience some of that special magic.
Magically Speaking Featured Article
Library of Congress ISSN:1556-3863