This post may contains affiliate links for your convenience. If you make a purchase after clicking a link we may earn a small commission but it won't cost you a penny more! Read our full disclosure policy here.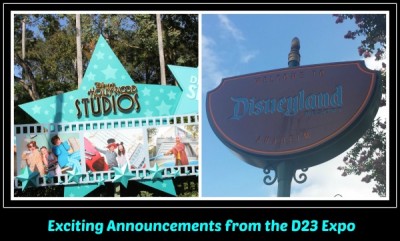 As many of us hoped, the D23 Expo was packed with huge announcements about the Disney parks! I was thrilled to hear that so many new attractions, restaurants, and characters are coming to the parks! So much was discussed that I can't possibly cover all of it, but here is some of what I am most excited about. Let's start with some of the biggest announcements!
Star Wars fans everywhere rejoiced at the news that a Star Wars land is indeed coming to Hollywood Studios and Disneyland. The new land will be a 14 acre, fully immersive Star Wars world that will include a cantina. Oh and guests will also have the opportunity to fly in the Millennium Falcon. Wow! So, if you have ever watched Star Wars and wished you could visit a galaxy far, far away you are going to get your chance!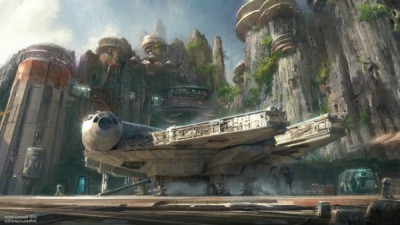 Star Wars concept art
I think the most amazing thing is that they are building this in TWO parks! Since it will be a while for such a massive project to be completed, there are plans to open a Star Wars preview center called Star Wars Launch Bay at the parks in Orlando and Anaheim later this year. Maybe that will help with the wait.
One of the most thrilling moments for me was hearing about the new Toy Story Land! I was really hoping for something Pixar related and love the idea of a whole land dedicated to Toy Story. This new area will include a family friendly Slinky Dog coaster and an alien saucer ride. Toy Story Mania will also have a 3rd track and hopefully that will cut down on the sometimes insane wait times.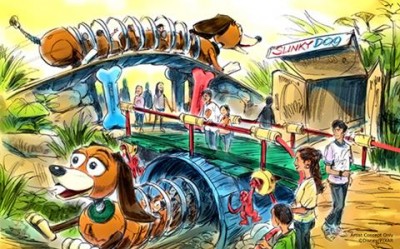 Concept art for the new Slinky Dog Coaster
For those who love the larger-than-life feel of Honey I Shrunk the Kids Movie Set Adventure, it sounds like this new land will be similar but with a Toy Story theme. (Editor's Note: Also for those who love Honey I Shrunk the Kids Movie Set Adventure…from what I'm hearing it's going away with the expansion, so make sure to visit it now.) Guests will feel like they have shrunk down to the size of Buzz and Woody as they enter this new land. How cool is that? I am incredibly excited about all of this…can you tell?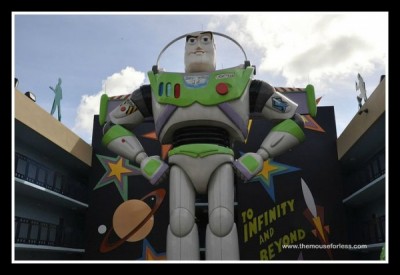 Toy Story will have a huge presence in Hollywood Studios
Whether you are a Star Wars fan, a Toy Story fan, or both, I hope we can all agree that these will be welcome additions. Disneyland, already an amazing park in my opinion, will only be improved by the Star Wars presence. Hollywood Studios will be gaining the attractions it so desperately needs to keep guests entertained. Will all the new stuff be enough to finally help Hollywood Studios shake off the unfortunate nickname of "half day" park? I think it may just be!
We also received confirmation that a Jungle Cruise themed restaurant called The Jungle Navigation Co. Ltd. Skipper Canteen is coming to the Magic Kingdom. This announcement sort of caught me off guard. I have heard so much about this restaurant and construction seems to already be going on. I thought it was already a done deal. In any case, it is official now and I think it will be great! The plan is to be open later on this year, so we don't have to wait too long for this one.
New details we're also revealed about Pandora-The World of Avatar at Animal Kingdom. A model of Pandora was on display at the expo and it does look very interesting. I think when Pandora opens that it will be visually stunning just like the Avatar movie. I have had a little trouble getting really excited about this though because it feels like this project is taking forever. My Avatar Blu-ray has been sitting on the shelf untouched and collecting dust for years. While franchises like Star Wars and Toy Story have new movies to keep the hype going, it seems like everyone stopped talking about Avatar a long time ago. I hope that prior to the opening that Disney can promote it in a way that will get us all excited again. I am guessing that they will and I am sure Pandora will be spectacular once it is complete.
Shanghai Disneyland was in the spotlight as well with new information and videos about their Tron and Pirates of the Caribbean attractions. The video showing a little of what Pirates will be like was amazing and I would be willing to travel all the way to Shanghai for Tron alone! I think this park is going to be awesome. Might need to start planning my trip now!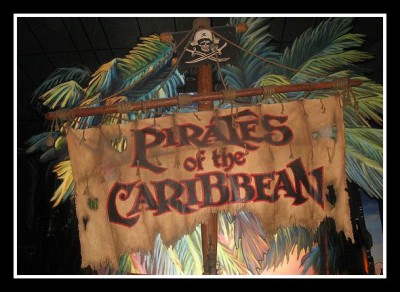 Shanghai Disneyland guests will have their own version of this classic attraction
Last, but certainly not least, it was announced that Soarin' Around the World is coming to Disney California Adventure and Epcot. Is it silly that the first thing I wondered was what new smells would go along with the new movie? I hope that the orange grove smell will stay because I think of that as Soarin's unofficial signature scent.  I can't wait to fly over the world and take in the new sights…and smells!
Overall, I was very pleased with the announcements made. I feel like there will be a little something for everyone with all of the new additions. Since timelines were not announced for many of these, I have a feeling we will be waiting for a while for some of the larger projects to be completed.  That's ok, because I really think it will be worth the wait.  One thing is for sure, as soon as everything is completed I will definitely be planning trips to both Walt Disney World and Disneyland! And maybe Shanghai Disneyland if I can manage to squeeze it in!
What new attractions are you most excited about? Share your thoughts in the comments!