This post may contains affiliate links for your convenience. If you make a purchase after clicking a link we may earn a small commission but it won't cost you a penny more! Read our full disclosure policy here.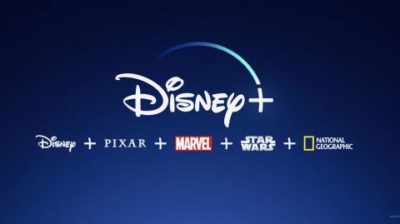 As a Star Wars fan, the launch of Disney+ meant only one thing to me- I was going to be able to get my Star Wars fix all in one spot.  And to top it off, there was going to be brand new content.
What's there?
Almost everything Star Wars is there.  In fact, it seems like if it's Star Wars, you can get it on Disney+… unless you're looking for the Star Wars Holiday Special.  But more on that later.
There are the Star Wars Lego Movies, the eight movies from the three trilogies, Solo (even though you have to search for it since it wasn't listed anywhere in the Star Wars menu that I could find), Rogue One, the Star Wars shorts, all of the series- including Clone Wars and Rebels, and a documentary.
Oh and do not forget the new Mandalorian series.
What about this new series?
The new series, The Mandalorian, premiered its first episode the same day that Disney+ launched.  Unlike other streaming services, Disney+ made the decision to not put out a full season's worth of content in one day.  Instead, they will release a new episodes on (almost) every Friday for the rest of 2019 for a total of eight episodes.
As someone who may have already watched the first episode a few times (for research purposes for this post, of course), I can honestly say that it is of the same quality of a Star Wars movie.  While it doesn't have the same scrolling start as Episodes I-VIII, the intro is a unique one that is truly Star Wars.
And while I refuse to give away any spoilers from that first episode, I can say this- it was nothing that I expected, nothing that I even knew I wanted, but everything that I love about Star Wars all wrapped up in a 39 minute episode.  Oh and if you have knowledge of the Star Wars Holiday Special, keep an eye (or maybe it should be an ear) out for a mention of a special Star Wars holiday.
What is this about a documentary?
There is a documentary from 2004- Empire of Dreams The Story of The Star Wars Trilogy. This two and half hour documentary gives insight from the people- including George Lucas, Carrie Fisher, Mark Hamill, and Harrison Ford along with many of the cast and crew- who were there for the making of the original three movies.  While it may be old hat for many Star Wars fans, I found that there was enough footage that I had never seen before to make it worth the two and half hours it takes to see the whole thing.
Overall, having (almost) everything Star Wars available on Disney+ is great for any Star Wars fan.
What's your favorite thing about having all Star Wars in one place? Share you thoughts in the comments or on Facebook or Twitter!
Did you like this article? Make sure to share it with your friends! Check below for easy ways to share!
Want to visit the Walt Disney World Resort? Contact The Magic for Less Travel for more information and a free, no-obligation quote.