This post may contains affiliate links for your convenience. If you make a purchase after clicking a link we may earn a small commission but it won't cost you a penny more! Read our full disclosure policy here.
Photos By Brad K
Way back in 1982 (not so long ago for some of us), when Epcot first opened, there were no characters. This was supposed to be a different park, sans Mickey and the gang. Well, soon Disney execs realized that many guests are coming to the World expecting characters.
As a result, there have been many ways characters have been introduced to Epcot guests. One of the more popular character interaction opportunities was Characters on Holiday.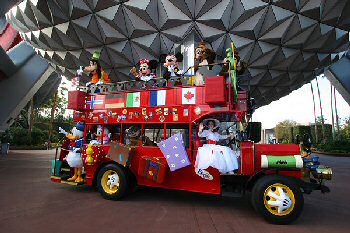 This double decker bus arrived at several stops throughout the day, filled with characters who dispersed for photos and autographs.
The Characters on Holiday disappeared when Epcot opened a new fixed character "meet and greet" location, virtually hidden from guests by a dark exterior window.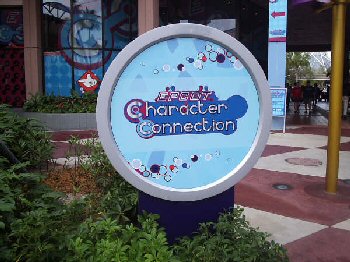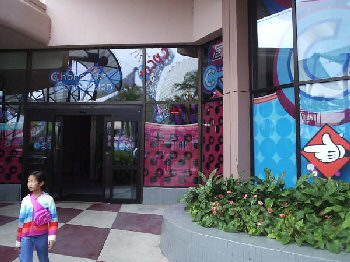 In spite of Disney's claim that DVC is the best kept Disney secret, this might have actually been it. The Character Connection was tucked in behind the Fountainview Cafe, and hidden behind dark glass. Nonetheless, it was home to the classic Disney characters, and had really short lines thanks to its hidden nature.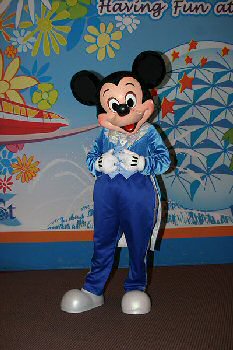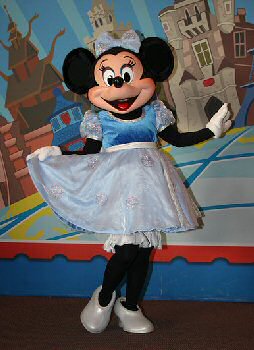 The characters at the Character Connection appeared in front of postcard-like backgrounds and until recently wore Year of a Million Dreams outfits.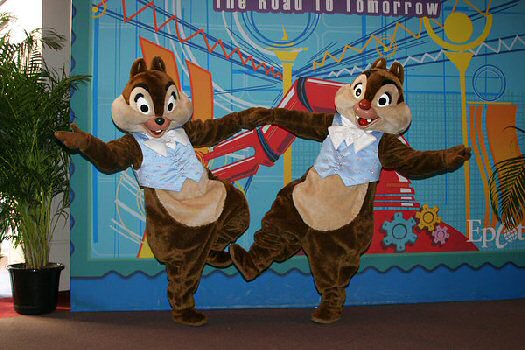 Beginning in May of 2007, Epcot made yet another character change. The new name for the character interaction spot is Epcot Character Spot.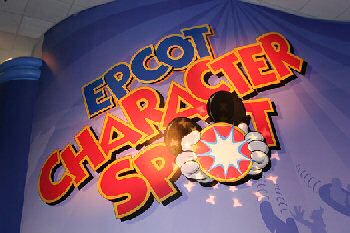 Gone is the old dark exterior wall. Now there is a giant open window that allows passers-by to see exactly what is going on inside.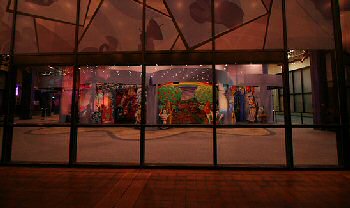 The new facade isn't all. There are also new backgrounds. The Year of a Million Dreams outfits have been replaced by more traditional ones as well.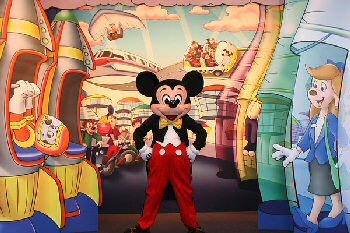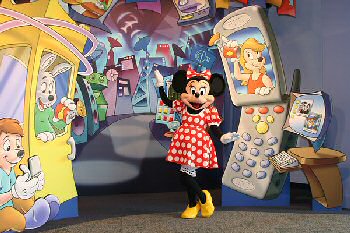 Along with the new outfits and backgrounds also comes something that wasn't previously seen in this area – lines! Even in the later afternoon, there were lines to see the characters. The good news is that the lines do keep moving, and there are still individual lines for each character.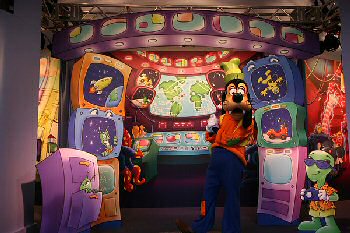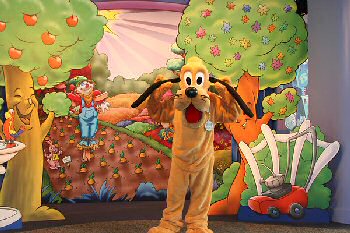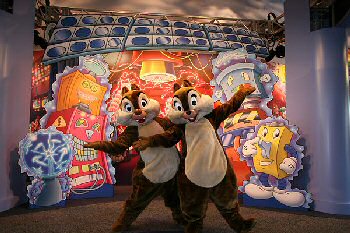 Along with the change in costumes here is a change in costumes at the Visa Cardholder meet and greet.
In spite of the changes and lines, this is still a great place to meet several characters in one air conditioned spot, although it does lack the charm and fun of the double decker bus.
For more of Brad's wonderful photos, please visit: http://bradk.smugmug.com/photography