This post may contains affiliate links for your convenience. If you make a purchase after clicking a link we may earn a small commission but it won't cost you a penny more! Read our full disclosure policy here.
Today on our visit to Epcot we'll start by doing one of my favorite things shopping and end with another favorite, candy!
Hours spent in Mouse Gears
If I'm not on a ride or attraction, trading a pin, or eating, I'm probably shopping.   When I am at Epcot a good deal of that time is spent at Mouse Gears.  It is the largest store there and one of my favorites on property.  It can be found in Future World behind Spaceship Earth.  They advertise that you can find gifts with "real character" there.  They sell all sorts of Disney merchandise (the store really is huge).  It has a great selection of apparel for everybody, toys, candy, and assorted other souvenirs.
Don't forget if you are ever feel you're all shopped out there are plenty of Hidden Mickey's to look for.
Innoventions
People never really seem sure about Innoventions when I talk to them about it.  We know where the two buildings are, but the rest is kind of a mystery.  They have some really neat things inside such as Sum of All Thrills where you design and test your own thrill ride, or Storm Struck, A Tale of Two Homes where they simulate a hurricane to teach safety.  Yet most people skip right on by.
I don't know why?  We've done it too.  Some of the activities seem aimed at the younger set.  It is a nice cool, uncrowded walk on a hot day.  I know that the things we've done there, we have enjoyed so I do hope to give it a little more time next visit.
Journey into Imagination with Figment
Since opening in 1983 Journey has changed a few times.  To be honest I miss parts of the original but I'm glad Figment is still around.
The attraction we see now opened in 2002 and has labs based on the five senses.  Figment does a great job of interrupting the experiments that are going on in each of the labs while we ride through.
Figment and the Dr. sing a song called "One Little Spark" together and by the time you get off this ride you'll be singing it too
Kim Possible World Showcase Adventure
I'll admit I haven't watched the show and we haven't tried this adventure…but it's on our to-do list.  We know this was designed for the tween set but we don't care – it looks like fun!
My understanding is that we have to help Kim Possible save the world.  To do that we are given a "Kimmunicator" that uses technology to find clues around the world showcase.  Because I've never done it, I'm excited to give it a try and at Disney you're never too old to be a kid.
Le Cellier
One of the most difficult reservations to get, but one of the most well-worth it Le Cellier is a favorite of mine.  I recently made a Dining Plan switch to two credits at dinner but remains one credit at lunch.  For our upcoming trip I just booked two lunches here.  Now why do people want to go?  The decor, as the name implies, is somewhat reminiscent of a cellar.  It does not grab your attention the other restaurants on site do.  But the food does. Beginning with pretzel breadsticks I dream of, the meal just gets better and better.  My filet mignon was excellent – one I really do look forward to all year.  Not being a dessert person I usually try a bite or two of whatever I get but at Le Cellier the options are wonderful.  Both the Campfire S'Mores and the Chocolate "Moose" are worth a try.  Even my husband talks about this place – it must be good!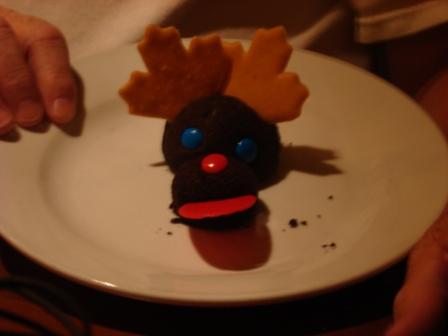 Miyuki
When visiting the Japan Pavilion at World Showcase my favorite thing to do is watch Miyuki perform.  Miyuki is an artist unlike any other I've ever seen.  She creates candy art.  Using soft rice dough, Miyuki makes animals that are requested by members of the audience.  The dough is white, but she adds bright colors as needed.  It is amazing to watch how she forms the animals requested.  Her craft is called Amezaiku.  She is one of only fifteen people trained in this art and the only woman.  To find her, look in front of the Mitsukoshi Department store where she performs several times a day.  Listening to her while she creates is one of my favorite parts.  Although you can no longer take her works of art, they are wonders to look at.
The next time we meet, we will begin our journey in Norway and a trip called Maelstrom. We'll finish things up by doing a little Soarin'. I can hardly wait!