This post may contains affiliate links for your convenience. If you make a purchase after clicking a link we may earn a small commission but it won't cost you a penny more! Read our full disclosure policy here.
Walt Disney World seems to be know almost as much for it's  opportunities for dining as it is for it's amazing attractions these days. Make no mistake about it there are some seriously good eats to be found in the parks. However sometimes you just want to bring your own food into the parks. Whether it be for health reasons, allergies or food intolerance, or personal preference, many people choose to bring their own meals or snacks into the Walt Disney World Parks. Read on to learn more about the Do's and Don't of bring food into the Parks.
DO:
Do feel free to bring your own food into the parks. There is no  against bringing your own food or beverages into a park. No matter what the reason. So feel free to pack a lunch, or a few snacks for your day in the park
DON'T: 
Don't pack anything that needs to be heated up. Guests are only permitted to bring in foods which can be eaten without heating them up. The parks do not offer microwaves for guests bringing in their own food.
DO: 
Do think of the weather when packing your food! It gets hot and steamy often in Florida. Make sure that any food you are bringing into the parks can withstand the heat. Items that may spoil should be packed in a well insulated soft sided cooler with freezer packs. Treats that may melt (like a luscious chocolate bar) may be better off left back at the resort.
DON'T :
Don't bring alcohol into the parks! Although the parks in general have loosened their restricts on alcohol being sold in the parks over the years, the rule about making any Walt Disney World park a BYOB occasion is pretty clear. Security screenings before you come into the park will remove the alcohol from your possession.  Yes, even if you try to hop to The Magic Kingdom with that nice bottle of wine you picked up in the World Showcase earlier, you cannot bring it into the parks.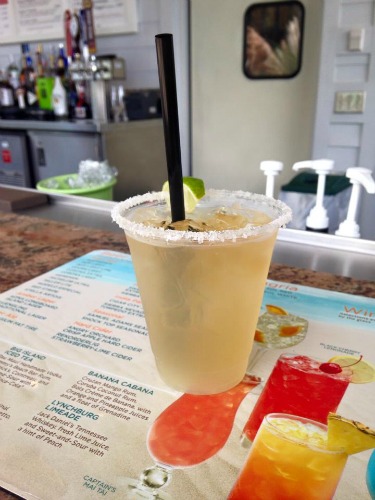 Sorry you can't bring your own alcohol into the park, but you can buy some there!
DO:
Do think about picking up some Disney themed snacks before your trip to bring into the park. If your main goal is to save a few dollars and you are traveling with kids this is a great tip. Disney puts tempting goodies around every corner. Goofy's candy shop gummy treats and Minnie's Bake Shop cookies are everywhere. Taking the time to pick up a few Disney themed food items to pack, can help out when kids get a case of the " gimmies", but you still need to stick to your budget.
DON'T:
Don't bring food in glass containers. Again this will be swiftly removed by security at bag check points. However one notable exception is small glass jars of baby food are permitted.
DO: 
Think about ease of eating when choosing what foods you will bring into the park. Disney does not offer any formal picnic areas, although you may find a bench to sit on or spread out on the hub grass in The Magic Kingdom, it is not always easy to find a spot to relax with a picnic lunch. Bringing in 4 course meals or complicated dishes just doesn't make sense. Instead bring in easy, non messy items you can eat without making a big mess or fuss. Like granola bars, trail mix, muffins or peanut butter and jelly sandwiches.
>DON'T:
Don't forget thewater!! One of the best ways to save money is to bring your own water into the parks. Dehydration is a real risk in the Florida heat.  Disney charges up to three dollars for a bottle of water. Packing your own is a great idea. Even better, freeze a few bottles and use them to keep your cooler cold. When you get thirsty mid day your water will be just starting to melt and ice cold.
DO: 
Think about how you pack.  Disney does not allow any luggage or cooler larger than 24L x15W x18H in the parks. They also do not allow any coolers, backpacks, suitcases or wagons on wheels that are pulled behind a person or ECV. In addition to the rules make sure to use common sense. Put sandwiches in hard sided containers so they don't get smooshed. Make sure bags and containers are not leaking. Bring in enough napkins and any utensils you may need.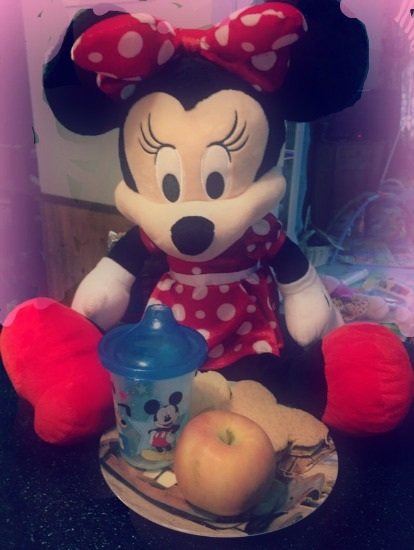 Your own Mickey themed meal can travel with you into any Walt Disney World park. 
With a few tips, and a little common sense you can make sure you have a great meal or snack at a Disney park that you brought in.
What tips do you have for bringing in your own food to the theme parks? Share them in the comments.
Did you like this article? Make sure to share it with your friends! Check below for easy ways to share!
Incoming search terms:
https://www themouseforless com/blog_world/dos-donts-bringing-food-walt-disney-world/
https://www themouseforless com/blog_world/dos-donts-bringing-food-walt-disney-world/#:~:text=Put sandwiches in hard sided any Walt Disney World park
Can I take food into Disney world
taking alocohol into dinsey
do and donts of disneyworld
whar is dismey policy re sack lunches
can you bring snacks into disney parks
Can you bring jelly jars to disneyland
can you bring into magic kindom disney world
can you bring food into disney