This post may contains affiliate links for your convenience. If you make a purchase after clicking a link we may earn a small commission but it won't cost you a penny more! Read our full disclosure policy here.
From Our Magically Speaking Newsletter Archive – subscribe today!
By: Jennifer Retzlaff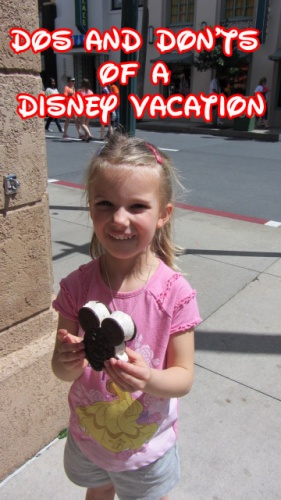 Summer is prime time for families to head to Walt Disney World for their family vacation. With that in mind, I wanted to share a few dos and don'ts to help make your trip as magical as possible.
Do Go With a Plan; Don't Try to Wing It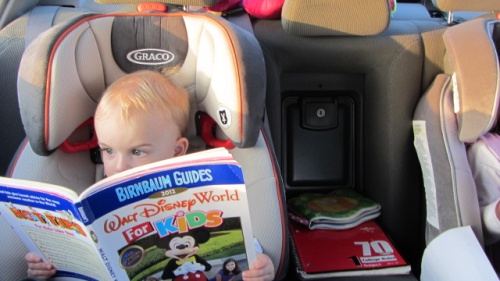 Summer is one of the busiest times at Disney making crowds heavy most days. With that in mind, do go in with a plan for the day. Even if it is a light plan with lots of flex time, having a general idea of where you want to go and where you would like to start the day will lower your standing around time, whether that is in line or out on Main Street determining what you want to do. You can tell the families that are trying to wing it as they often can be seen standing around "discussing" the next ride, show, or food kiosk that they are going to visit. Please do not misunderstand me. I know that not everyone is like me and don't need nor want a detailed plan for the day; that isn't what I am suggesting. What I am strongly recommending is that you have a general idea if your group wants to hit up Adventureland or Tomorrowland. Knowing your general plan for the day will help your stress level.
Do take breaks; Don't try to go for 12 hours straight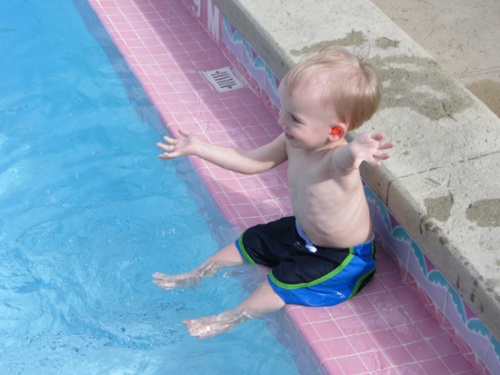 It is extremely hot in Florida in the summer months making it extremely important to take breaks. Trust me I get it. You have spent thousands of dollars on this vacation and darn it you are getting your money worth. My question would be if everyone is burnt out by day three, will you get everything out of the remainder of your trip? I see the complaints online of teenagers not wanting to get up before noon even though they are in Disney. Again a break doesn't have to mean leaving the park, although if you are able, I highly recommend those few hours away; a break means taking some time to relax and just be for a while. Grab a snack, a seat and settle in for a few minutes. Taking an hour or so every day will give your family that second wind they will need to see those evening shows.
Do be realistic; Don't get blinded by the magic
I will admit that I struggle with this one. As I am planning our daily plans, I often get wrapped up in trying to do it all which isn't possible in it the world that is Disney. When planning for your trip, be realistic with what you will be able to accomplish each day. Know up front that you won't be able to get everything in while you are there. Also be realistic while actually at the parks. Realize that although Disney is full of magic sometimes rides breakdown, bathrooms are needed at the wrong time, and tantrums will happen. I know it is hard to keep this all in the back of your mind, but it will make your trip more magical.
Do be aware of others; Don't think you are in a bubble
Summer, as mentioned before, is a busy time of the year making walkways, bathrooms, restaurants, buses and rides busy. With this in mind, as you are moving throughout the parks, buses, etc, make sure you are being aware of your surroundings. Try to be aware of where you stop to tie that shoe or have that conversation. Be considerate on the buses when others need to get on. Help that mom with the stroller, offer up your seat to Grandma who has been going all day with the grandchildren. These small things, if we all do it, will make all of our trips that much better.
Do use your snack credits early; Don't feel like you have to save them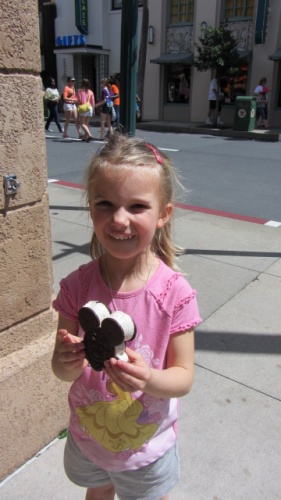 We learned this when we first used the dining plan a few years ago. We kept holding onto our snack credits throughout our trip leaving us with more than enough to frantically use on our last day. Instead of getting items, we would have liked, we spent them on random things we could find at the resort. Last summer when we went we used our snack credits when the desire came. We also used it to get some breakfast items and munchies to take into the park with us. We did end up spending an extra ten on our last day but we were happy to do that instead of trying to force ourselves to use them.
Do come prepared; Don't be caught off guard
Doing just a little research before you arrive at Disney will greatly help you be more prepared once arriving. Knowing when the parades, fireworks, and other shows are each day helps you know where you want to be at night instead of finding yourself in Epcot when you wanted to see Fantasmic in Hollywood Studios. Be aware of the park hours, extra magic hours and other special events going on throughout the parks during your visit will again help you take advantage of these offers. You don't want to think you are hitting extra magic hours only to realize that the park opened up early to everyone. Being prepared also relates to weather. If you are visiting in the summer months, know that it will be hot and there will be daily rainstorms. With that in mind, make sure you pack that extra pair of socks, umbrella, and rain poncho. It can be extremely frustrating to take time out of your vacation because you are caught off guard by something that could have been planned for ahead of time.
Do enjoy the magic; don't forget to smell the roses or popcorn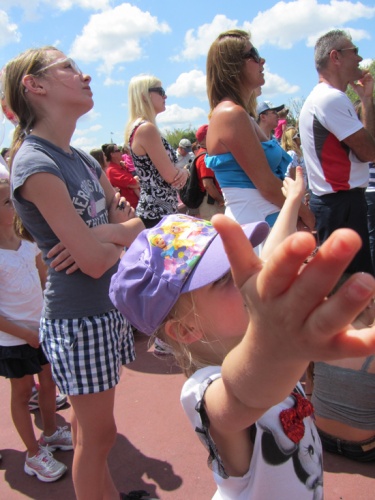 I had to remind myself of this a few times on previous vacations. I am a planner and sometimes during our vacation I find myself getting worked up in what our next step is instead of just enjoying where we are at the moment. As parents, it is easy to be so caught up in our kids that we forget to really stop and see our kids and the joy that they are radiating. One of my favorite moments from our family trip was watching my kids play with their bubble guns in front of the castle. This wasn't planned, we weren't riding any rides, but it was a magical moment as they were so happy to be together and enjoying the moment. You don't want to miss these moments during your trip because you are so busy worrying or planning.
Walt Disney World vacations are for many a once-in-a-lifetime experience and I hope these quick tips will help all of us enjoy the magic that Disney has to offer.
Magically Speaking Featured Article
Library of Congress ISSN:1556-3863