This post may contains affiliate links for your convenience. If you make a purchase after clicking a link we may earn a small commission but it won't cost you a penny more! Read our full disclosure policy here.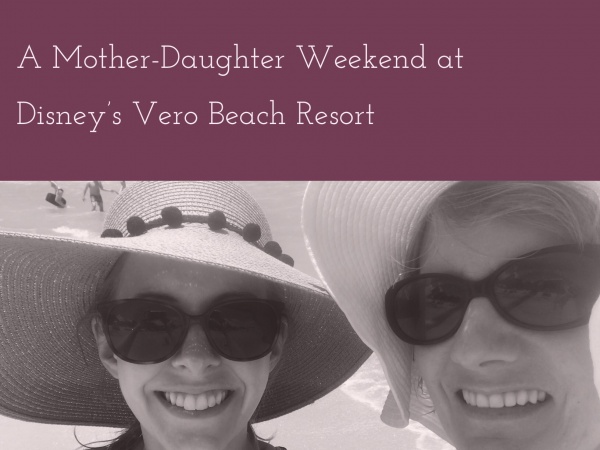 Each year, my mom and I take a mother-daughter trip sometime around Mother's Day Weekend, depending upon our schedules. Two years ago, it was Disneyland out in California, last year, we did our first Disney Cruise, and this year, we enjoyed relaxing at Disney's Vero Beach Resort, located in Vero Beach, Florida. This Disney Vacation Club (DVC) property was the perfect spot to unwind, escape the business of our regular lives, and recharge our batteries! Today, I'm bringing you my trip report from our recent 3-day weekend at the beach!
Arriving at MCO and Driving out to Vero Beach
I flew into Orlando International Airport (MCO) on Thursday night and spent the night at my parents' house outside of Kissimmee. We got up early on Friday morning to make the approximately 2 hour drive to the shore. There is a small airport in Vero Beach, but like many other visitors, MCO is the most convenient airport for me, so that's where I went! At only about a 2 hour drive from Walt Disney World, I'd highly recommend adding a few days at Vero Beach onto your stay if you're looking to come home refreshed after a Disney World vacation!
The drive was simple, we hit no traffic, and we arrived at around 10:30 a.m. on Friday morning. Check-in isn't until 4:00 p.m., so we completed the check-in process at the front desk upon arrival, parked the car in the underground parking lot, and received our room keys, granting us beach and pool access until our room was ready. I also got a "First Visit" button at the front desk, which was exciting! We got a text message alerting us that our room was ready at 3:30 pm, and were able to head straight up to our room after enjoying the resort amenities all day!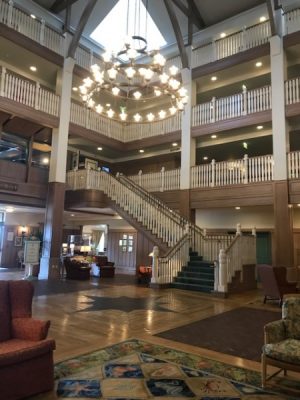 Our Accommodations
We were assigned a room in the main building, which was convenient and perfect! We headed up to our third-floor corner room, and were very surprised by all the space we had! The room was huge; the entryway consisted of a small kitchenette and a little dining table. We had a long hallway that led to a bathroom and to our sleeping space. Our bedroom area had two beds, a mounted TV, a DVD player, and some minimal storage. Our closet space had extra blankets and pillows, too. We loved the minimal theming of our room, which looked fresh and recently updated. Our favorite part of the room (aside from the H2O+ bath products!) was definitely our balcony! Though it was small, it boasted gorgeous views of the ocean, and made for the perfect spot to enjoy our morning coffee!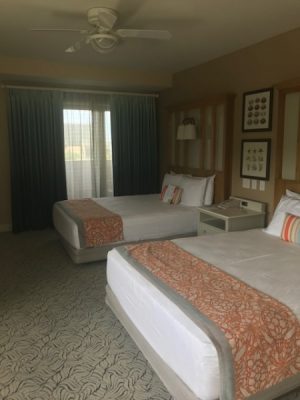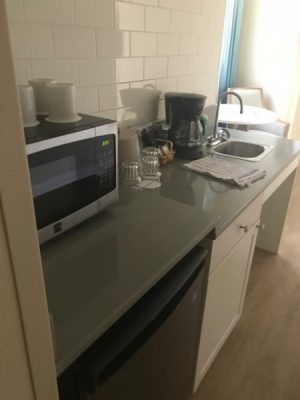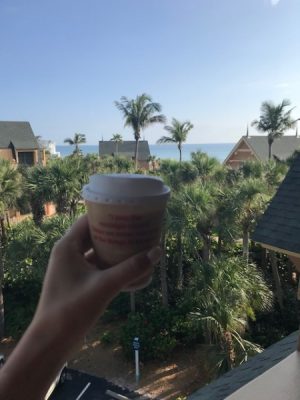 Daytime Activities
We came to Vero Beach to relax, and that's exactly what we did all day! The pool was nice and refreshing, and we spent a good chunk of our time going between our lounge chairs and the pool! We also enjoyed some beach time, of course! Being from New England originally (and now living in New York City), I'm not used to warm ocean water, so this was an absolute treat! I was able to go swimming in the ocean, collect seashells, lounge in the sand, and enjoy learning about sea turtles, as it was nesting season during our trip. It was so easy to relax and unwind at Vero Beach Resort, and I felt refreshed by the end of our visit!
We decided to pack and prepare some of our own meals, which was a great option for us. We enjoyed some instant oatmeal or frozen breakfast sandwiches in our room each morning, snacked on some fresh fruit we had packed, and enjoyed grilling burgers for lunch. We also had to make sure we saved room for the complimentary cookies each day at 3:30 p.m.!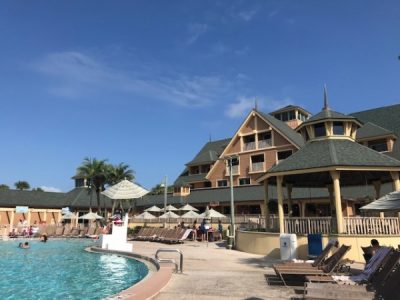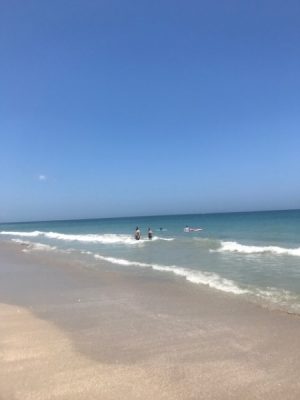 Evening Activities
Our evenings were very leisurely; the ocean air left us feeling tired at the end of each day! During our trip, we enjoyed the evening campfires where we were able to make our own s'mores! The pool was also open until 10:00 p.m., so we enjoyed a late night swim!
Something we really enjoyed was the DVD player in our room; we brought along a few movies (you can also rent DVDs if you're a DVC member!), and watched them while eating some popcorn before bed! There's nothing like taking it easy on a beach vacation, and we did just that!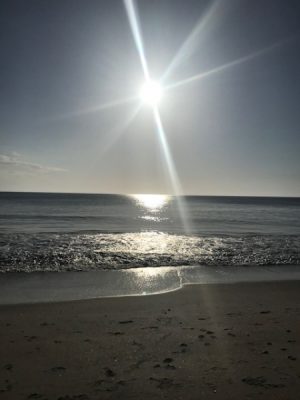 Final Thoughts
We had an absolute blast at Vero Beach! From the little hints of Disney magic throughout the resort to the pristine beaches and beautiful pool, we are already planning our next trip! If you're looking for a perfect spot for a relaxing getaway, but don't want to forego the Disney experience, this is a perfect option for you.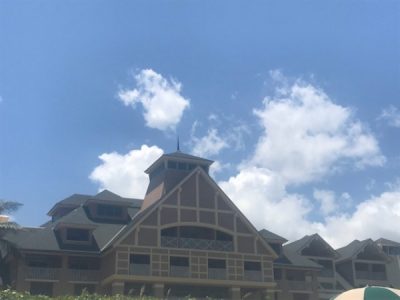 Have you ever stayed at Disney's Vero Beach Resort? what were your thoughts? Share in the comments, or on Facebook or Twitter.
Want to stay at Disney's Vero Beach? Contact The Magic for Less Travel for more information and a free, no-obligation quote.
Did you like this article? Make sure to share it with your friends! Check below for easy ways to share!