This post may contains affiliate links for your convenience. If you make a purchase after clicking a link we may earn a small commission but it won't cost you a penny more! Read our full disclosure policy here.
Disclosure: This post contains affiliate links.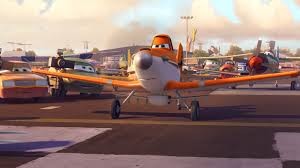 Planes, a spin-off of Pixar's Cars, was created by Disney Toons Studios and released by Walt Disney Pictures. While Pixar is not the producer of the movie it is noteworthy that John Lasseter, chief creative officer at both Pixar and Walt Disney Animation Studios, and director of Cars and Cars2 is the executive producer of Planes. The 3D computer-animated adventure exceeded my expectations. Usually weary of spin-offs and reminiscent of hits such as Toy Story, Planes did win me over. The plot is heartwarming and a great underdog story.
Dusty Crophopper voiced by Dane Cook dreams of competing as a high-flying air racer. Dusty however is not exactly built for racing and he is terrified of heights. Encouraged by his friends in Propwash Junction and trained by Skipper (voiced by Stacy Keach) a seasoned naval aviator, he sets out to become more than what he was built for and he eventually competes in a famous race.  Dane Cook is a perfect match for Dusty and his talent as a stand-up comedian shines. Stacy Keach best known for his role as Hemmingway in the 1988 min TV-series is the benevolent navy veteran who through Dusty learns to overcome his own demons.  Julia Louis-Dreyfus the fabulous Mary in Woody Allen's Hannah and Her Sisters is not new to animated movies. She was the voice of the spunky Princess Atta in A Bugs Life, Pixar's retelling of Aesop's fable The Aunt and the Grasshopper. Her role as Rochelle, the tough and confident plane who got her start running mail to small towns in Canada is only outdone by her relentless charming pursuer El Chupacabra, the Mexican racing legend who is completely under her spell.  Dusty's own love interest is Ishani, the reigning Pan-Asian racer from India who takes him for a fly-over the Taj Mahal.  Ishani's voice, Priyanka Chopra, a Bollywood movie star and the winner of the Miss India and Miss World beauty pageants in 2000, portrays the exotic and mysterious Ishani. Her rendition of Fly Fast, Fly High is catchy and sure to please all women who since Amelia Earhart dreamed of just that, flying high.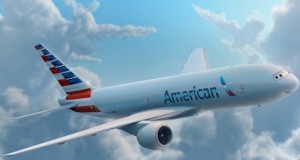 The movie is action-packed and absolutely funny. It comes complete with a love story, a villain and some good old heroism in red, white and blue. Talking about red, white and blue I was equally amazed by the subtle references made to American Airlines who landed a major product placement coup, with one of the characters bearing its logo. Tripp proudly displays the new American Airlines logo and tri-colored tail livery. The character was inspired in part by the newest addition to their fleet – the Boeing 777-300 ER. And while American Airlines and Disney push an integrated marketing effort, including joint advertising, promotions and inflight entertainment, the movie is not burdened with 'in your face' advertisement. I give both American Airlines and Disney credit for that.  As a special treat guests on board American Airlines will be treated to an inflight version of the movie as of October, one month earlier than other airlines. Check out the American Airlines trailer for a look at Trip.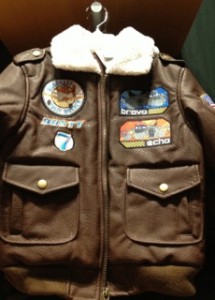 A sequel, titled Planes: Fire & Rescue by July 18, 2014, will follow the movie released earlier this month. If the box office results are any indication (still in the 5 top spot after 3 weeks) Planes is sure to be another blockbuster for Disney.
But wait, there is more: Disney Interactive released Disney's Planes, a video game based on the film for Nintendo Wii U, Nintendo Wii, Nintendo 3DS and Nintendo DS. And rest assure, just like with Cars there is lots of merchandising going on and I can see Dusty trick-o-treating this Halloween. As for me I really want this cute Dusty aviator bomber jacket for my imaginary grandson to be.
Disclosure:  This post contains affiliate links.