This post may contains affiliate links for your convenience. If you make a purchase after clicking a link we may earn a small commission but it won't cost you a penny more! Read our full disclosure policy here.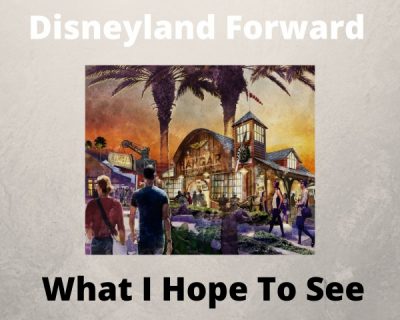 Concept art ©DisneylandForward
While we Disneyland devotees were waiting for official news about reopening, which we now know is April 30, we got a huge surprise. Disney announced "Disneyland Forward," a proposed expansion of the property. The first time I ever visited Disneyland, it consisted of one park and two hotels. I have watched it grow and expand into the vacation destination it is now. So I was intrigued when I heard the news about the expansion.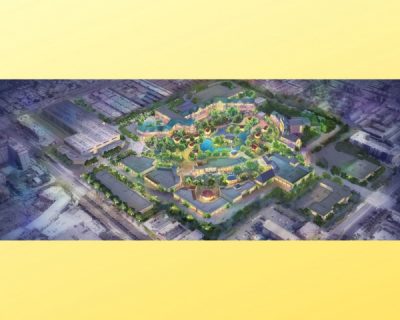 Artist's rendering of the new expansion ©DisneylandForward
As of now, all Disney can talk about are the possibilities of this expansion. Plans have to be approved by the City of Anaheim, and just because Disney wants to do something doesn't mean it will automatically happen. In the past, we've seen proposals for Disneyland's expansions canceled or changed. But let's take a look at what is being proposed.


NEW LANDS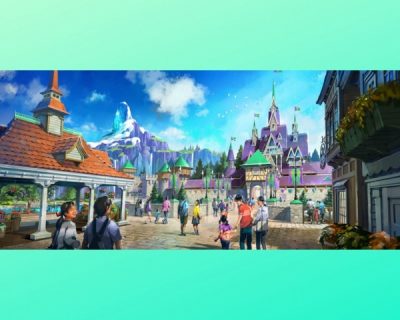 Concept art for a Frozen land ©DisneylandForward
I don't know about you, but when I hear about amazing new attractions opening up in other Disney theme parks around the world, I get wistful and wonder if I'll ever be able to experience them. Well, if Disney gets its way, I'll be able to experience some attractions and entire lands that are slated for Tokyo DisneySea!

The proposal for Disneyland Park includes areas themed towards Arendelle, the fictional kingdom in which Frozen takes place. Also proposed are areas themed around Tangled and Neverland, that magical place where Peter Pan never grows up.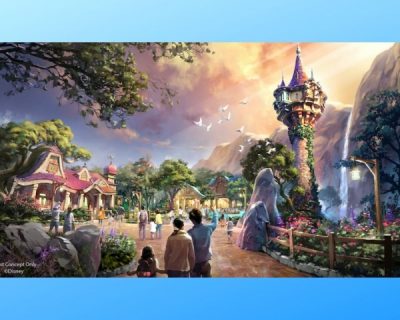 Artist's rendering of the proposed Tangled land ©DisneylandForward
I think all three of these new areas sound fantastic, although I'm curious about the Neverland area since Disneyland currently has the classic Peter Pan ride in Fantasyland. There is also the existing Pixie Hollow, the meet-and-greet area for Tinker Bell and her friends, but this seems like it could be easily moved. An entire dark ride, not so much.

But don't think Disney California Adventure will be left out of the action! Planned for this park are a Disneyland version of the highly popular Toy Story Land. Again, how this would work with the existing Toy Story rides in Pixar Pier is unclear.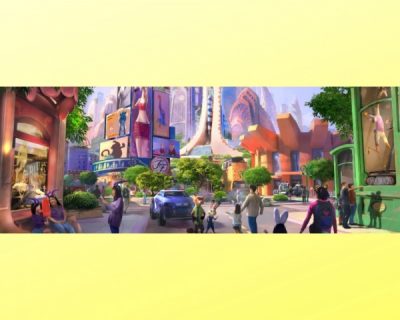 Concept art for a Zootopia land ©DisneylandForward
I am especially hoping that the Zootopia area will be approved! Last but not least, the TRON Lightcycle Run ride has been proposed for California Adventure.  But the TRON roller coaster doesn't seem to fit thematically in any of the existing "lands." Perhaps they would build an entirely new "land" with this ride as an anchor.


INFRASTRUCTURE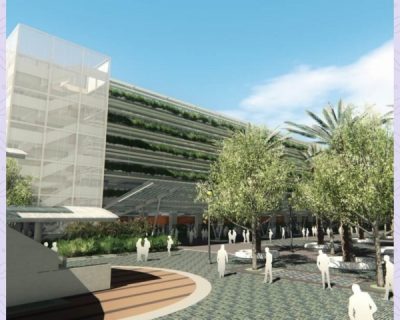 Artist's rendering of a new parking structure ©DisneylandForward
Disney is also committed to increasing parking at the resort. Recently, the Mickey and Friends parking structure got a next-door neighbor, the Pixar Pals parking structure. This was built to accommodate what Disney hoped would be an increase in guests because of Star Wars: Galaxy's Edge. But if the theme park expansion goes as planned, they're going to need a lot more space!

In addition, Disney says they are committed to invest in public transportation around the area, but details about this are unclear. Will they work with the City of Anaheim to expand their bus service? Invest in light rail transportation? Create a rideshare system much like the Minnie Vans at Walt Disney World? There simply aren't any details.
A WEST COAST DISNEY SPRINGS?
One of the tantalizing tidbits Disney mentions on their Disneyland Forward website is the possibility of bringing some of the more popular aspects of Walt Disney World's Disney Springs to the Disneyland.  More shops, restaurants and lounges could arrive to complement the already popular Downtown Disney.  Personally, this is the aspect of the expansion that interests me the least.  I would much rather see Disney expand the theme parks and give us exciting attractions and themed lands.
One thing is sure: Walt's "magical little park" that opened on July 17, 1955 has already expanded to two theme parks, three resort hotels, a shopping and entertainment district, and lots of parking. In the past, it was thought that there simply wasn't enough room for Disney to expand in California. But they kept coming up with creative ways to do just that, from purchasing existing hotels and giving them a Disney makeover to building vertical parking structures to replace old parking lots. I am very curious to see how much of Disneyland Forward gets approved. For now, only time will tell.


What would you like to see as part of Disneyland Forward? Tell us about your magical stay in the comments or on Facebook or Twitter!
Did you like this article? Make sure to share it with your friends! Check below for easy ways to share!  
Want to visit a Disney Destination? Contact The Magic for Less Travel for more information and a free, no-obligation quote.